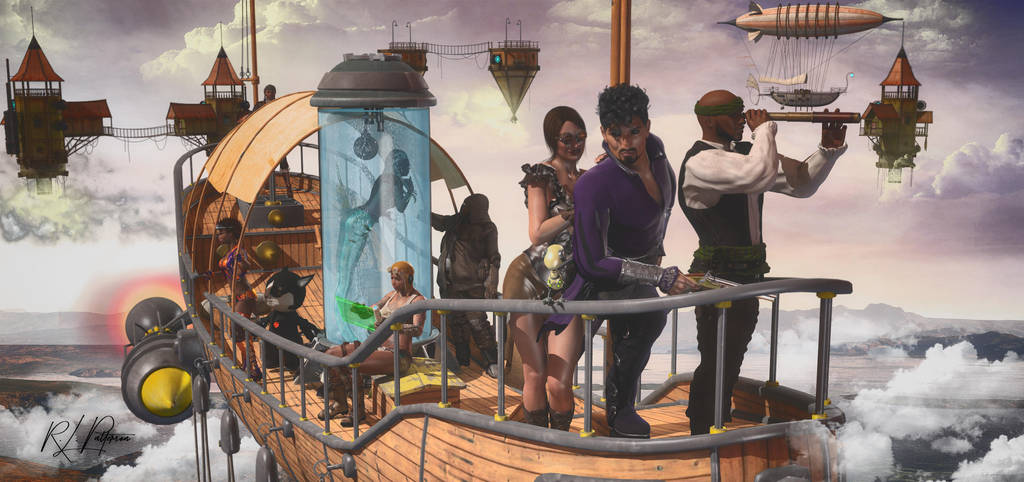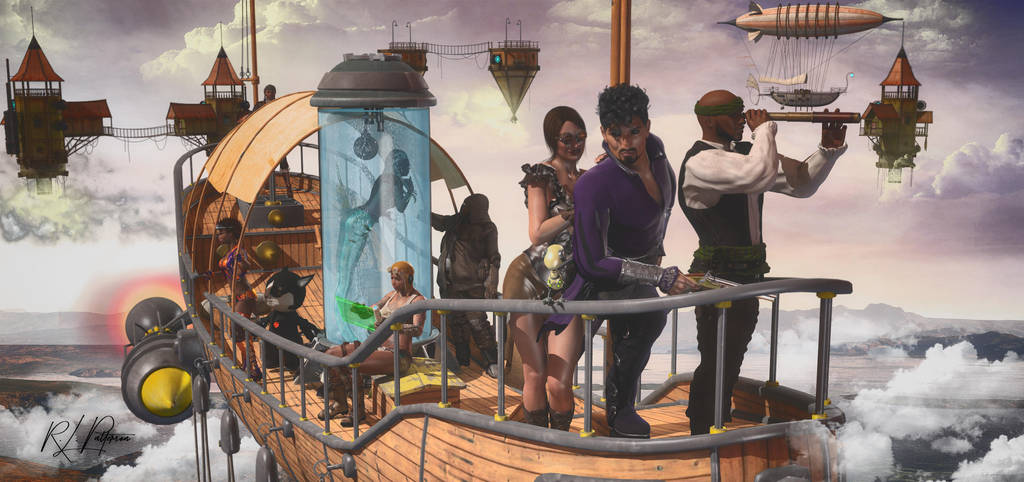 Watch
On the right: the edge of the house structure (carried by the airship in the background) is forming a tangent with the navigator's spyglass (touching so it appears they are physically connected, although that is presumably not your intention). Tangents are something that I have noticed in a few of your pieces over the few months that I've Watched you.

The scale is fine (effective), but you need to give that background ship more of its own space both above and to the right of the end of the spyglass.

Also, the lead corsair would look less awkard to me if I could see more of the (left?) rear leg we know he's centering his weight on. And his pistol might be more impactful if it weren't obscured behind the ship's railing. The end of the gun barrel looks like it is protruding from the navigator's crotch.
The Artist thought this was FAIR
1 out of 1 deviants thought this was fair.

You put so much effort into your renders, but you are making them so small it's hard to see any details. I know it will mean vastly increasing render times, but I'd suggest doubling your length/width parameters.
Reply

Thank you for the compliment and the suggestion. I'll try larger render sizes. My final renders are done overnight, so added render time shouldn't be a problem. Do you have any suggestions on how big I should go?
Reply

Reply

nice scene and composition
Reply

Noble mission and fine picture.
Reply

ah very nice. An image with a story. They beat the usual babes and boobs trash by a mile. Now I just would like to know how the mergaid got into the desert?
Reply

Thank you so much for the compliment. I have more pictures coming telling the story of the mermaid, so you will find out how she ended up in the desert.
Reply