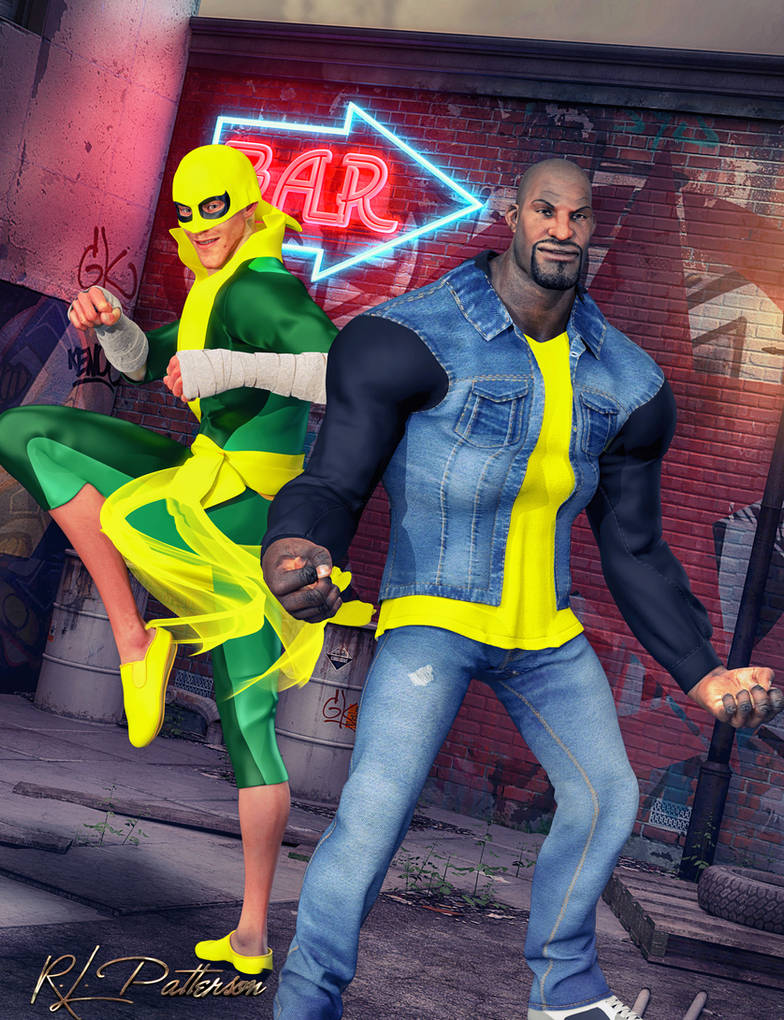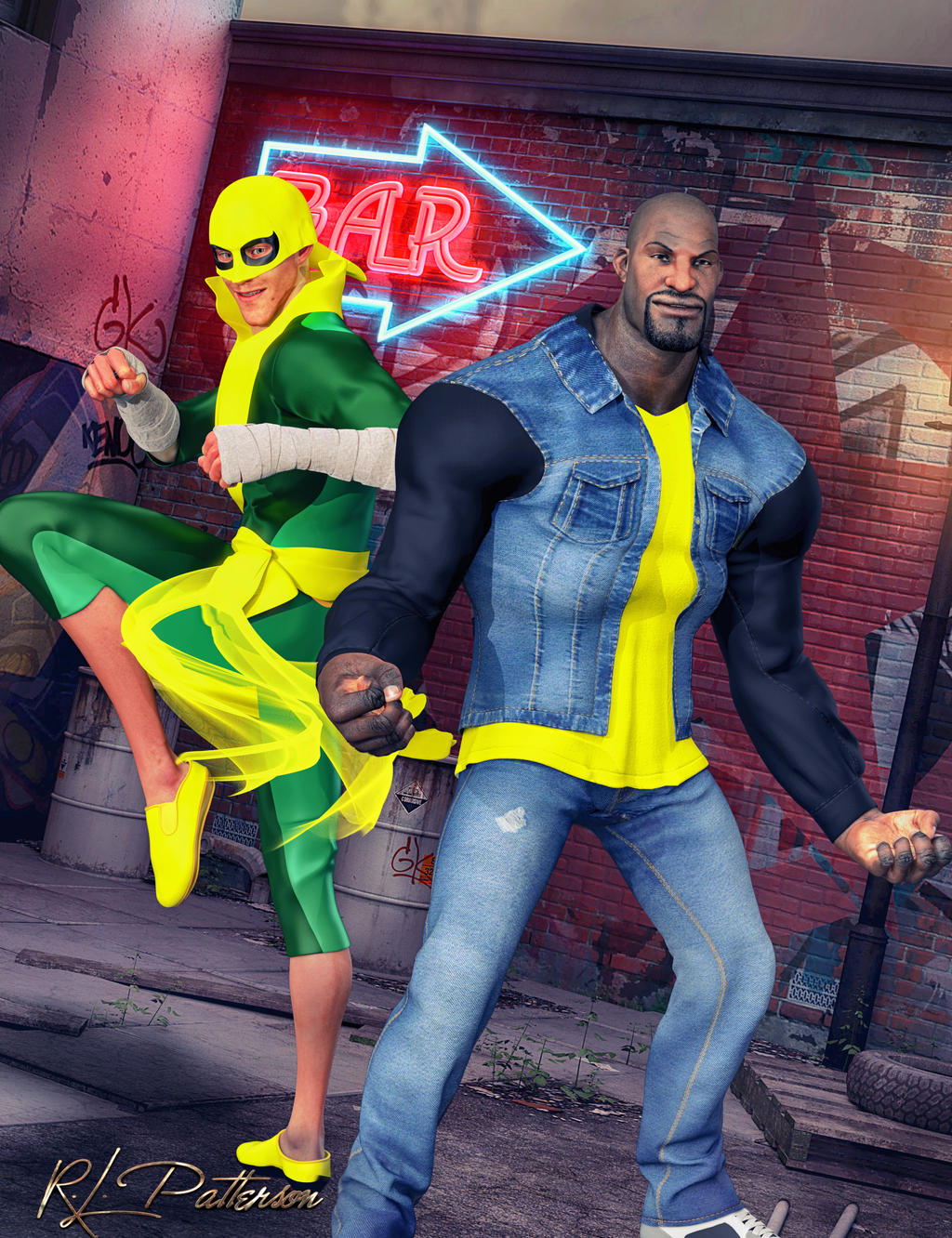 Watch
I recently watched Season 2 of Luke Cage. I really liked the seeds being planted for the Daughters of the Dragon and the Heroes for Hire.
First off big fan of these character but I'll try kept this a fair critique. Love the faces and skin textures. Both men have a fine amount in the skin that makes them look real. Luke's jacket really helps to break the yellow between him and Danny. If Luke wasn't wearing the jacket the yellow from his shirt might blend in badly or take away from the yellow in Danny's suit. Nice styled look showing the difference in body type and facial features the two characters have. The background is great, the graffiti and the glow of the neon sign. The background isn't cluttered but full enough to be convincing. Even the sign helps the viewer to focus on their faces. You also have the camera on an angle rather than balanced which gives the piece a more dynamic overall look. The only reason why I didn't give you a full rating on originality is because as much as love the Heroes for Hire it's been done by various artist and fans over the years. Not to take away from what you done here this is extremely well done piece.
The Artist thought this was FAIR
1 out of 1 deviants thought this was fair.

I'm a big fan of these two characters. I had to say LC season two did a better job with the Iron Fist character even though he only appeared in a few episodes. But it set up a great dynamic of all of the characters to lead into future seasons. I'm totally blown away at how amazing this looks.
Reply