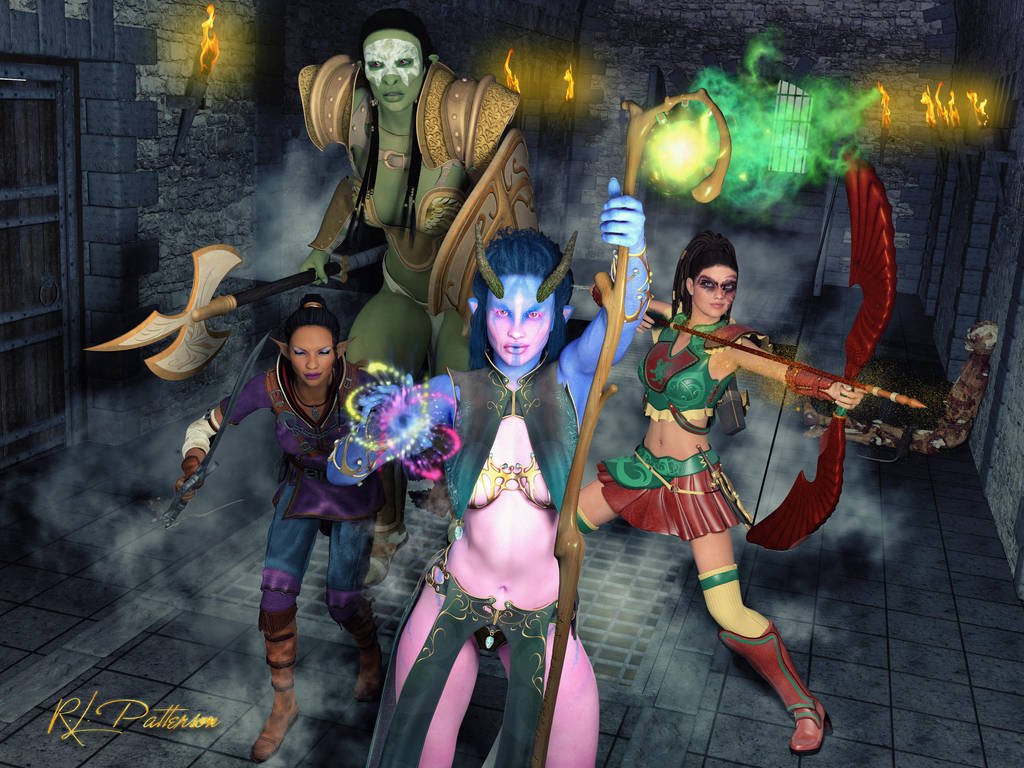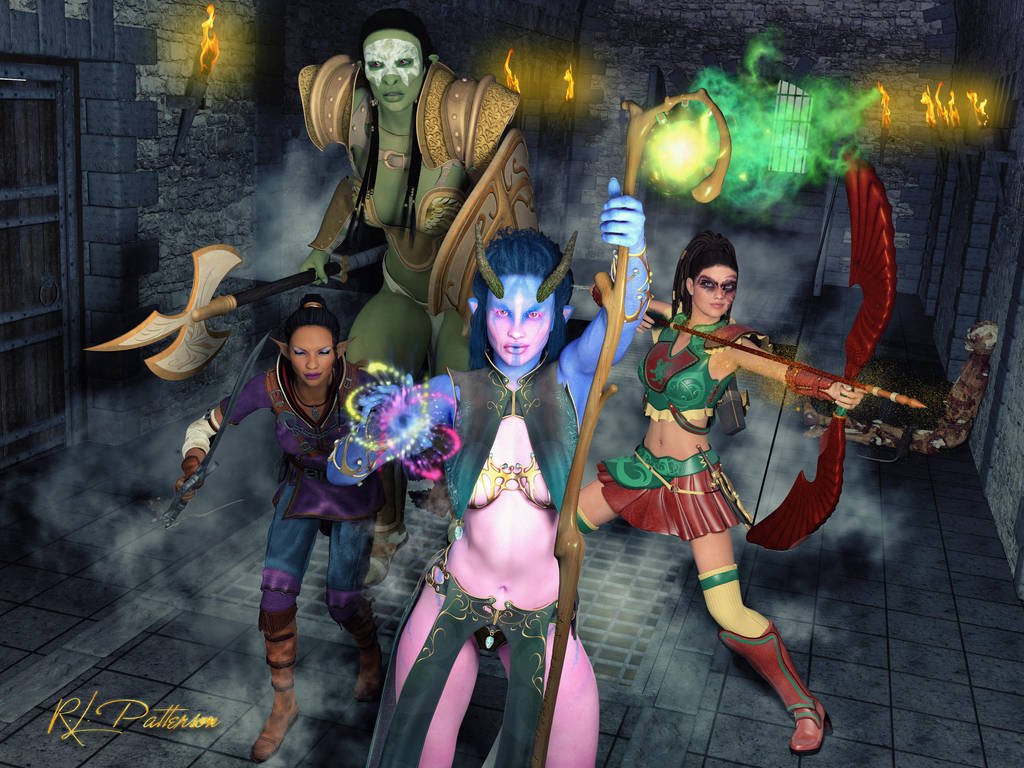 Watch
Lately, I have been in a fantasy art mood. Here's a picture of four lovely dungeon crawlers on their quest.

I really like the skin on the girl in front, where would I find it?

And neat party composition too.

Reply

Reply

Oh I have her, I wonder if I have her installed though? I never used V4, just finally figured out how to borrow the skins for G2female. I guess I don't have her installed yet, going to rectify that NOW. Thanks for the help.

Reply

Reply

Ah, I did find that I had her installed, but not in my V4 sub-folder so I didn't KNOW I had her installed. LOL. Now I have to find a character to use that skin.

Reply