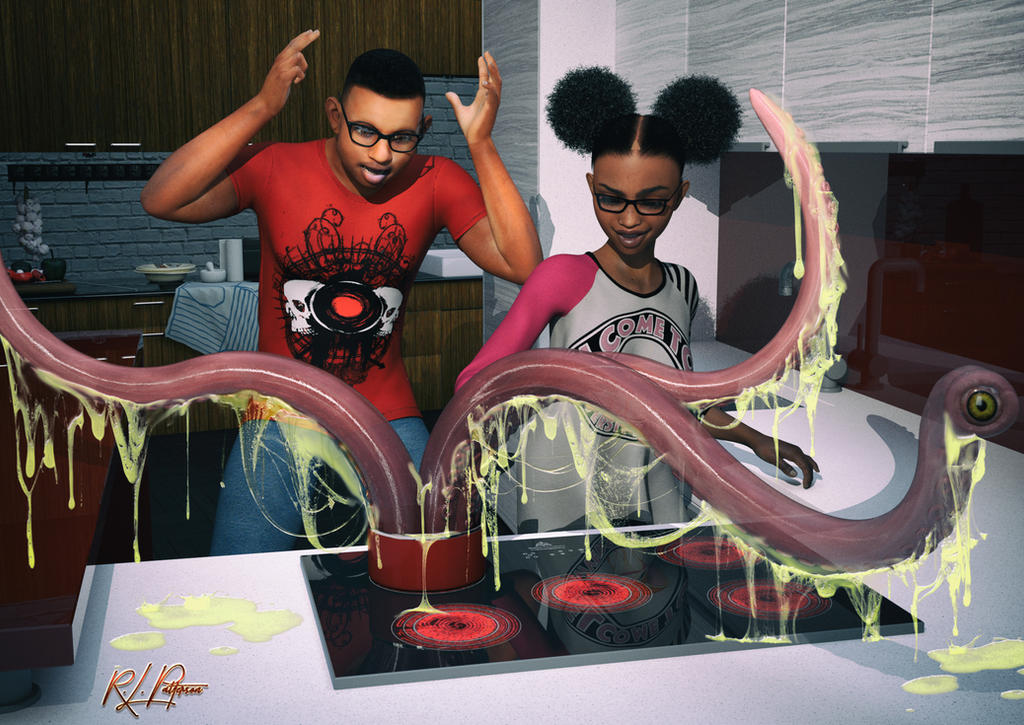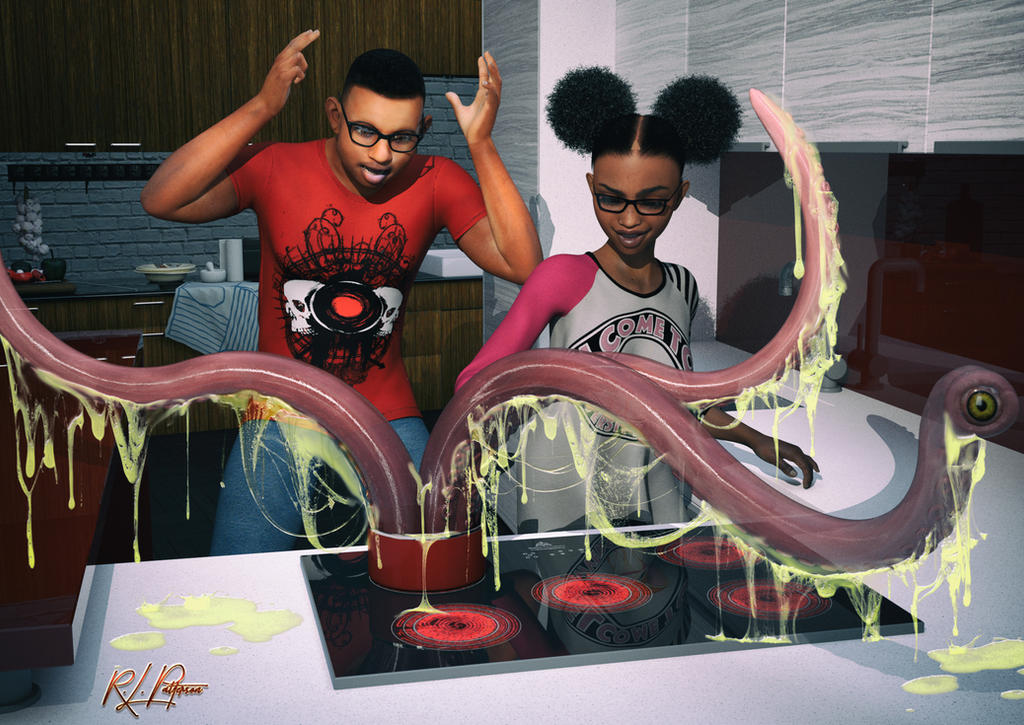 Watch
With Halloween fast approaching, my daughter decided to cook up a little Halloween fun. Much to the dismay of my son.

Love the look on his face. I'm seriously all smiles going through your gallery. You have a great sense of story in your work.
Reply

Reply

LOL! Cool stove top. Love the use of red/pink as an accent color throughout the piece.
Reply

This is so Halloweenie and fun! Love it!

Reply

Pretty awesome work! Love the eye on the one tentacle, but the same tentacle is kinda see through too. Unless it's something you meant to do, then I think you need to really highlight it. Like some parts are ghostie and some aren't. And her hair? Kick ass.
Reply

You're right the eye tentacle looks see though, but I think it's the way the light is reflecting off of it that makes it look transparent. And thank you very much for the compliment.
Reply

Great idea, very nicely done

Reply