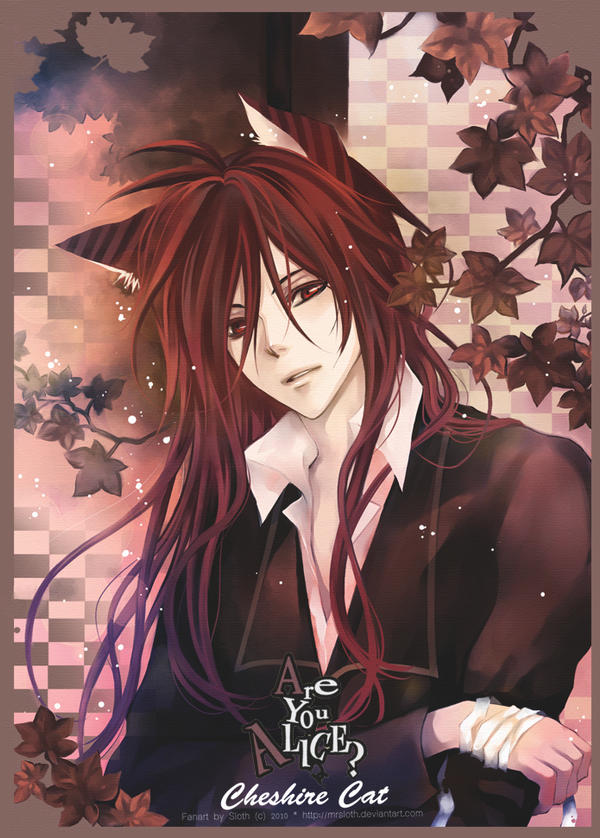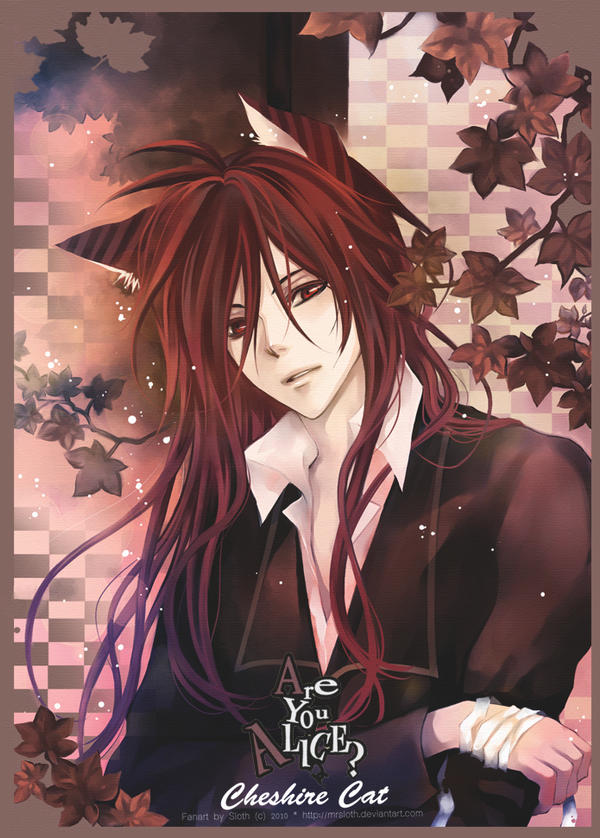 "Where should I go back tonight?"
<<< Come to my home!!! Really!!! Or I will go to hunt you!!!
+++
Simple portrait of Cheshire Cat (Cv. Inoue Kazuhiko) ver from my all time beloved drama cd "Are you Alice?"
I love love love this drama cd for very long time, but rarely have no chance to draw any fanart, but this time I was impressed by the manga vol.2 Cheshire Cat is just too awesome not to fall in love

If you are interested in Seiyuu, take a look at the list of Seiyuu casts below and if you are the Seiyuu Otaku like me, you will have no doubt why I totally fall in love with this drama cd.
(Well, if you are Seiyuu Otaku, you should know it already though

)
Alice? - Sakurai Takahiro





Mad Hatter - Hirata Hiroaki
Cheshire Cat - Inoue Kazuhiko
White Rabbit - Morikubo Shoutaro
The Queen of Hearts - Ookawa Tohru
White Knight - Morikawa Toshiyuki
Humpty Dumpty - Koyasu Takehito
March Hare - Fukuyama Jun
Tweedle Dee ∽ Tweedle Dum - Ishida Akira ∽ Hoshi Souichirou
The Knave of Hearts - Sugita Tomokazu