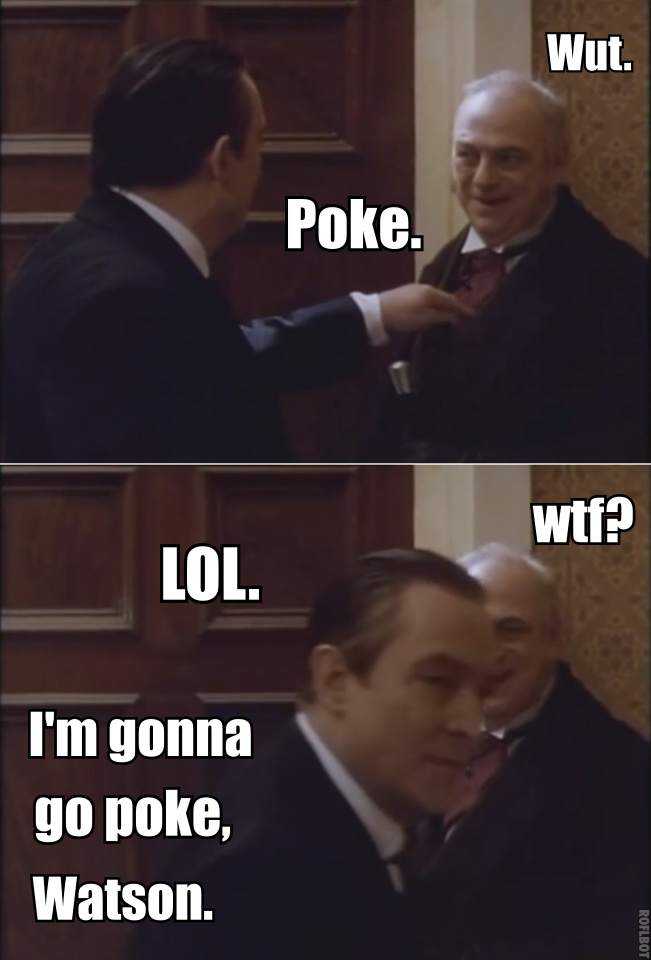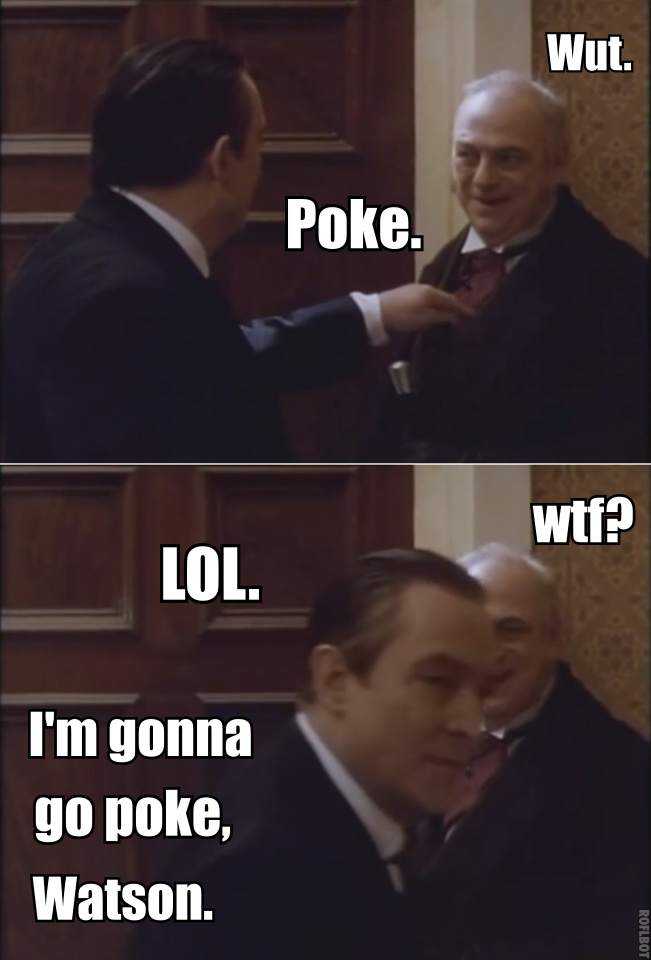 Watch
XD I had to make this. Just Holmes poking someone makes me lol rather alot XD

"LOL"

What episode are the pictures from?
Reply

for some odd reason I can see JBs Holmes using LOL alllllll he time if he ad social media

Reply

me too xD He would probably want to be "in with the kids".
He'd put a status on facebook like ; "LMAO Just locked Mrs Hudson out of the sitting room. Laugh out loud dudes."
and Watson would comment on it like "OMG, Holmes. You don't say laugh out loud. Btw, you are such a meanie"
and Holmes would just comment back like "Am I Bovvered, mate?"
then Watson would reply with "LOL! You're such a strange twat."
XD
Reply