accepting a few of these p clean colored sketches for $25! i was originally gonna be taking commissions to slowly build up to help buy a tablet, but suddenly my gf bought it all at once, so now i need money to pay my gf back half (or buy all the groceries until i break even etc etc)
so due to changed purposes, ignore the caption thing on the upper right my examples sheet (tho i definitely still accept tips!)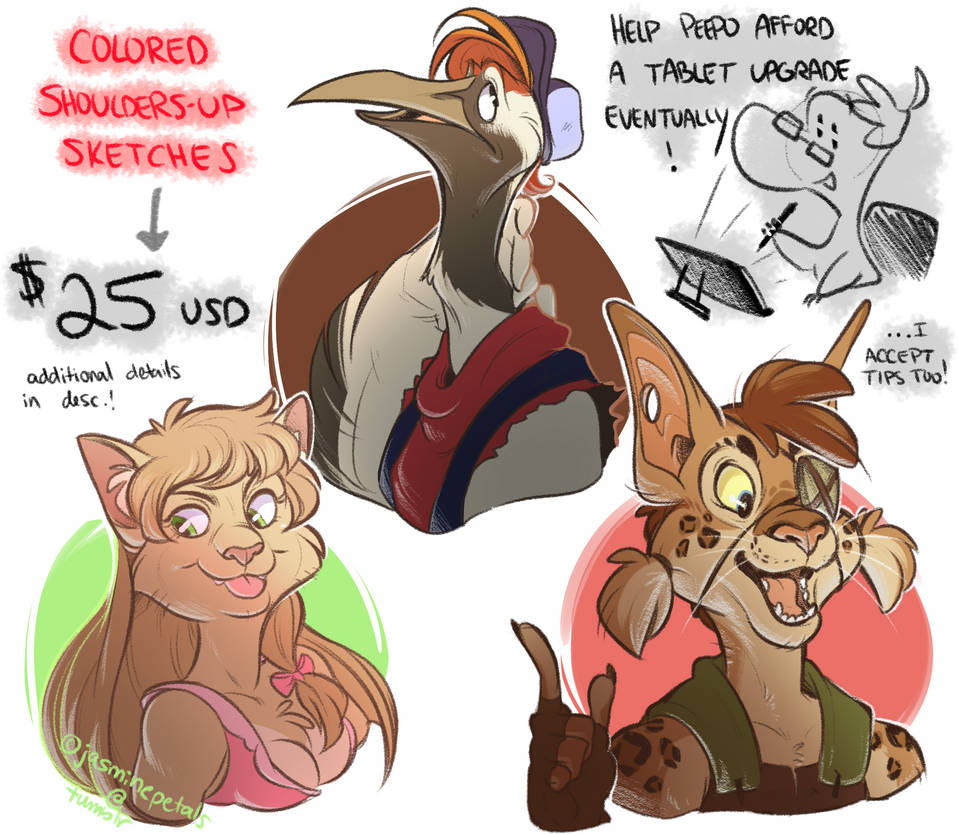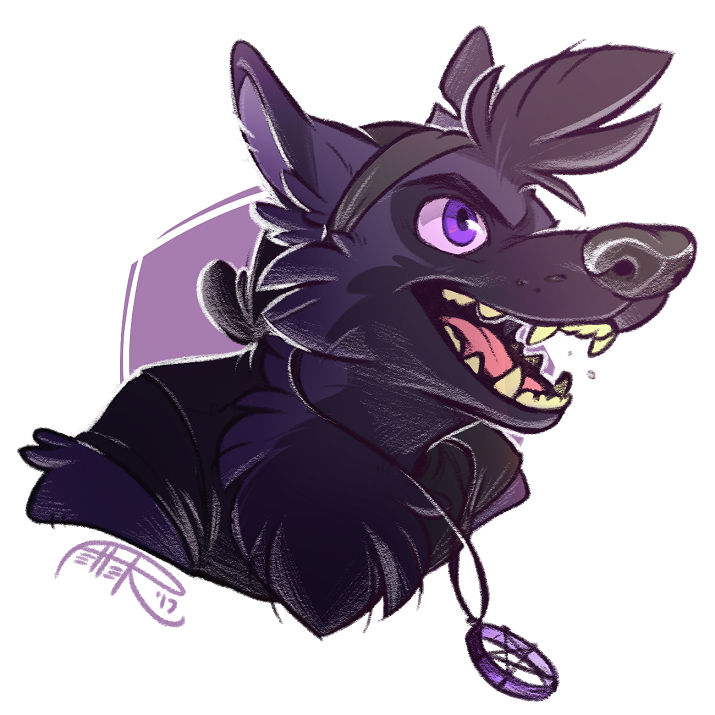 details:
-payments are accepted through paypal invoices only
-i won't start your slot until the invoice is paid upfront. slots left unpaid won't be held for long (a day) before opening back up, in which case you'll have to try again next time!
-single character per image, per slot
-you can grab up to two slots at a time for yourself
-visual reference, and (optional) a couple words to sum up their personality best is all i will need! for visual,
if you have a full ref sheet that would be perfect! if not,
i will need one to two ref pics that will show anything i may need to see from the chest/shoulders up (arms or hand ref can be helpful too since they show up in these sometimes)
-you can either tell me how to make your character expressing or give me free reign based on what is given to me


comment and i'll note ya! first come, first served
SLOT STATUS:

slot 1: CLOSED, complete!

slot 2: CLOSED, complete!

slot 3: CLOSED, complete!

slot 4: CLOSED, complete!
thanks all!!