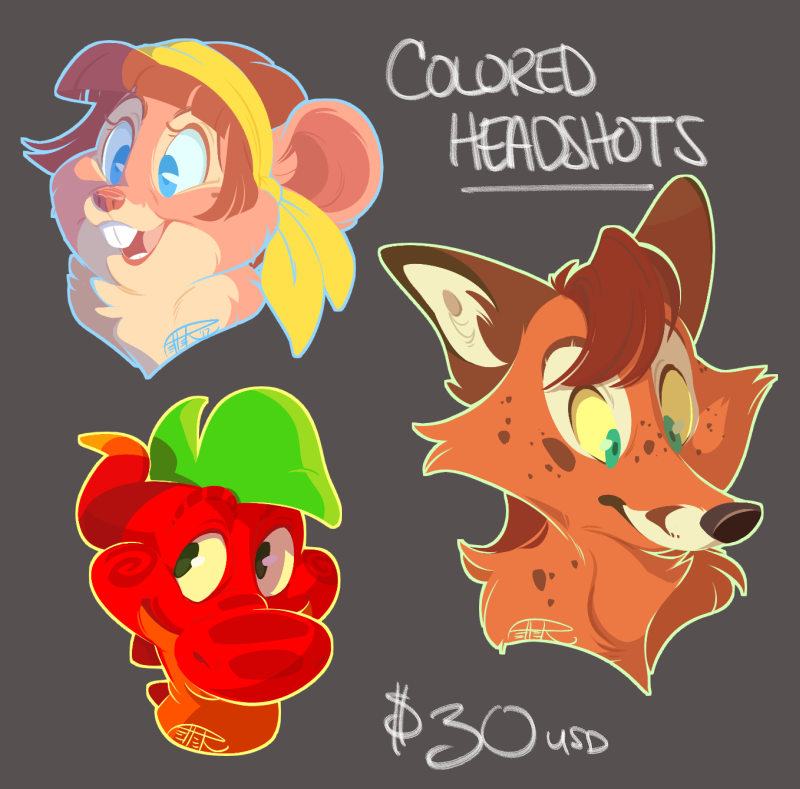 offering headshots like these!
up just $5 from my $25 sketchy busts, this is some of the cleanest colored art i've offered in a while! i love the look and feel of lineless
i am taking animal+furry characters only
this go around
these clean $30 headshots will feature some simple shading and a transparent background
i accept payment exclusively via paypal (invoices). first come, first served!
comment or note me to request a slot and i'll get back to you soon as i can

SLOT 1 - closed, completed

SLOT 2 - closed, completed
additionally
, if anyone is interested, i will offer a single slot for a (sfw) full-body in this style for
$70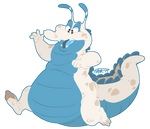 like this submission,
but with a layer of cel shading. i won't push for this slot if no one wants it, but i thought i would offer it if anyone wants more than a headshot!

$70 FULL-BODY SLOT
- closed, completed
EDIT:
i've taken on a larger project and have to close headshot commissions for the time being until that project is complete!
/EDIT