October 9 is my Birthday! I love drawing creative things! And mostly when it comes to anime , it inspires me to draw things on my own.

PLEASE DON'T THANK ME FOR A FAVORITE! OR LLAMA OR EVEN WATCH! YOU'RE WELCOME IF YOU HAVE ANY OF THOSE!
Info about me:
1) Programs that I use to draw:
- Photoshop CS6, Sketchbook pro, CLIP STUDIO PAINT
2) What kind of tablet do you use?
- Intuos Pro
3) Where do you live?
- Lala land
4) Are you a brony?
- Yes?
5) Who do you ship?
- Twidash!
6) Who's your favorite pony?
-Rainbow dash! and Sunset Shimmer ! Scootaloo! Twilight too!



7) Who are your close friends?
There are many but i'd choose









OK THAT'S ALL YOU NEED TO KNOW!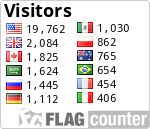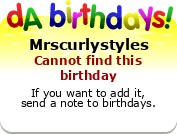 TUMBLR : WARNING : CONTAINS NSFW ART v
www.curlysartworld.tumblr.com