Welcome to
CRPhotography
's new 52 week photography challenge! Every Saturday we will be announcing a new idea for you to photograph, and submit to us via comment on each announcement journal. This project aims to challenge you with new concepts and requirements that you may not normally face. This week's challenge is:
Take a photo using the rule of thirds!
We're working on composition this week! Take a photo of anything, but use the rule of thirds! Don't know what that is? Here's an informative site!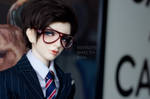 <da:thumb id="535202859"/>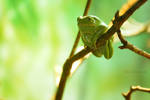 You are free to interpret this prompt as needed.
All photos must be new, and specifically taken for this challenge.
Leave a comment in this journal with a link to your photograph.
The deadline is Friday, June 5th at midnight PST.
One winner will be selected, and will receive 100 within the first two weeks of the next month
If you have any questions or concerns, please feel free to leave a comment here or send us a note.
Now go go go! And have fun!
Last week's challenge was:
Take an interesting photo of something ordinary.
And the winner is: Ornacis with: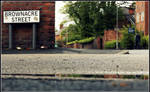 Congratulations!

Top 3 entries: