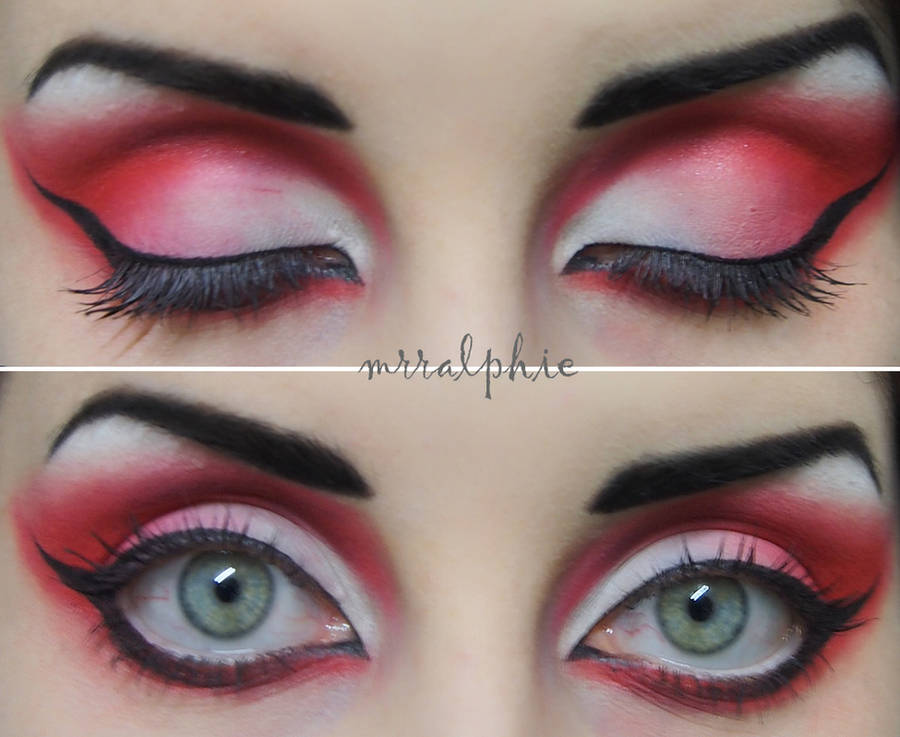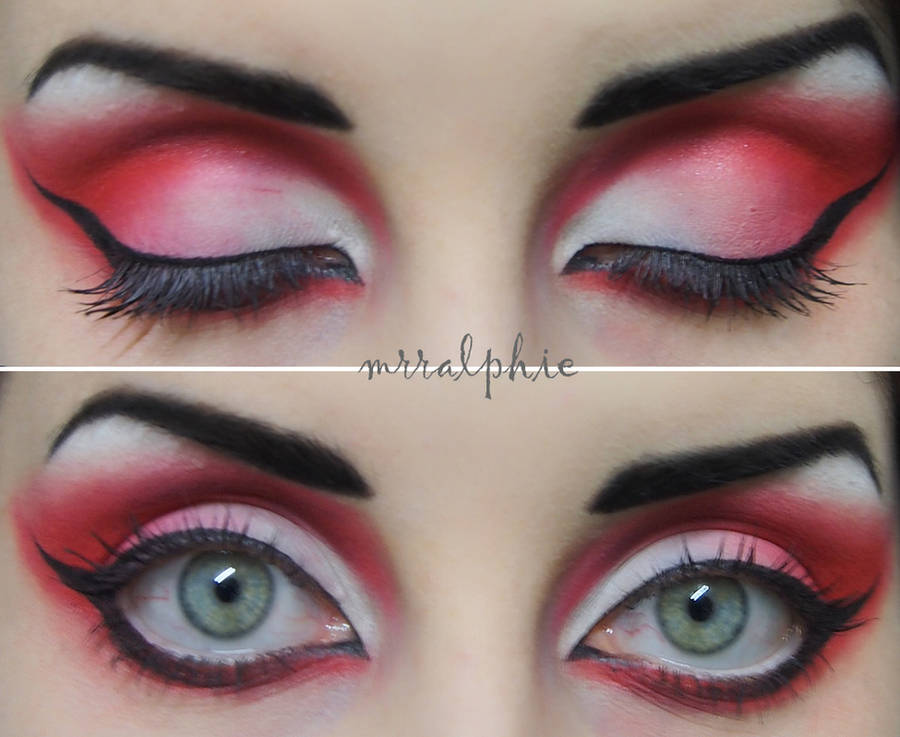 This was supposed to be red and somehow turned out pink (probably lack of primer) but i wore this to work one day and generally scared a few customers.

Reply

I really like this one. I think the shot of the eyes closed then open is a great way to present it as well.
Reply

Reply

Oh wow! It definitely reminds me of that now that i see it!

hmm i might have to do a look inspired by that theme of makeup!

thank you so much for the lovely compliment!

Reply

Have you ever investigated BHCosmetics? They're very pigmented and stay on well.

What kind of work do you do? I think it is fun that you can wear makeup as you do.

Reply

i've heard of them but i haven't looked into them much (living in Australia had it's drawbacks with lack of makeup and postal expense) but now that i'm a bit more central to everything i can expand into other brands! At the moment i don't have a job haha but anything i the makeup industry would make me happy!

haha and yeah i don't really care what people think when i wear my looks out in public..

Reply

Reply

What kind of make up do you use?
Reply