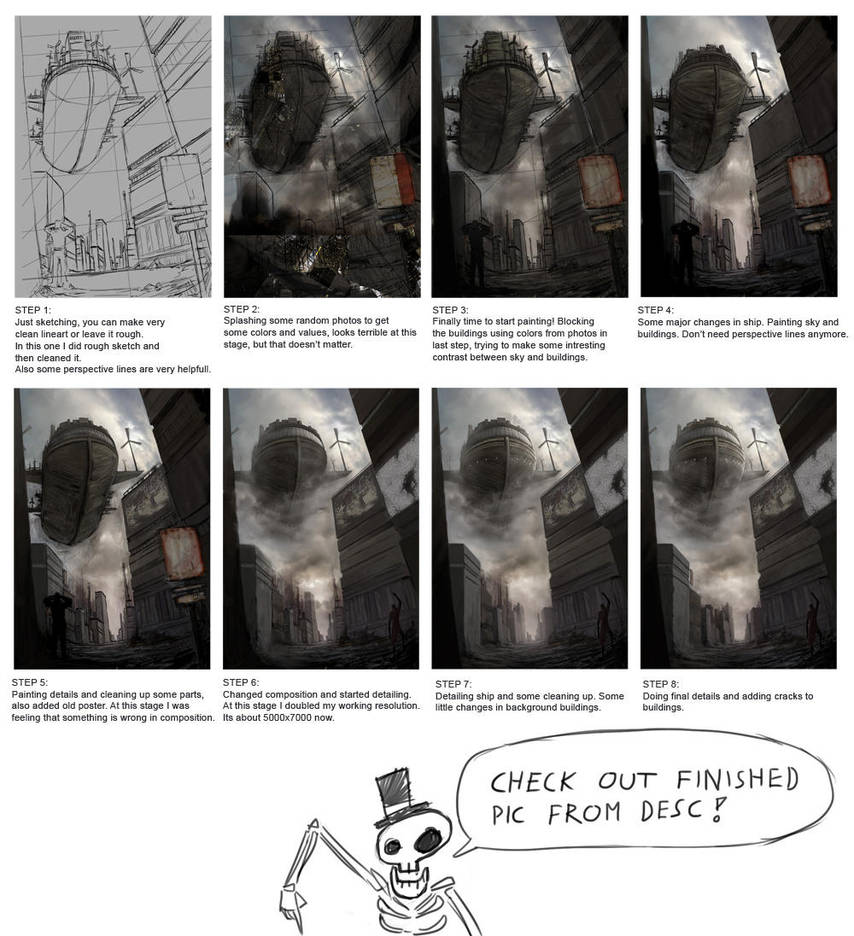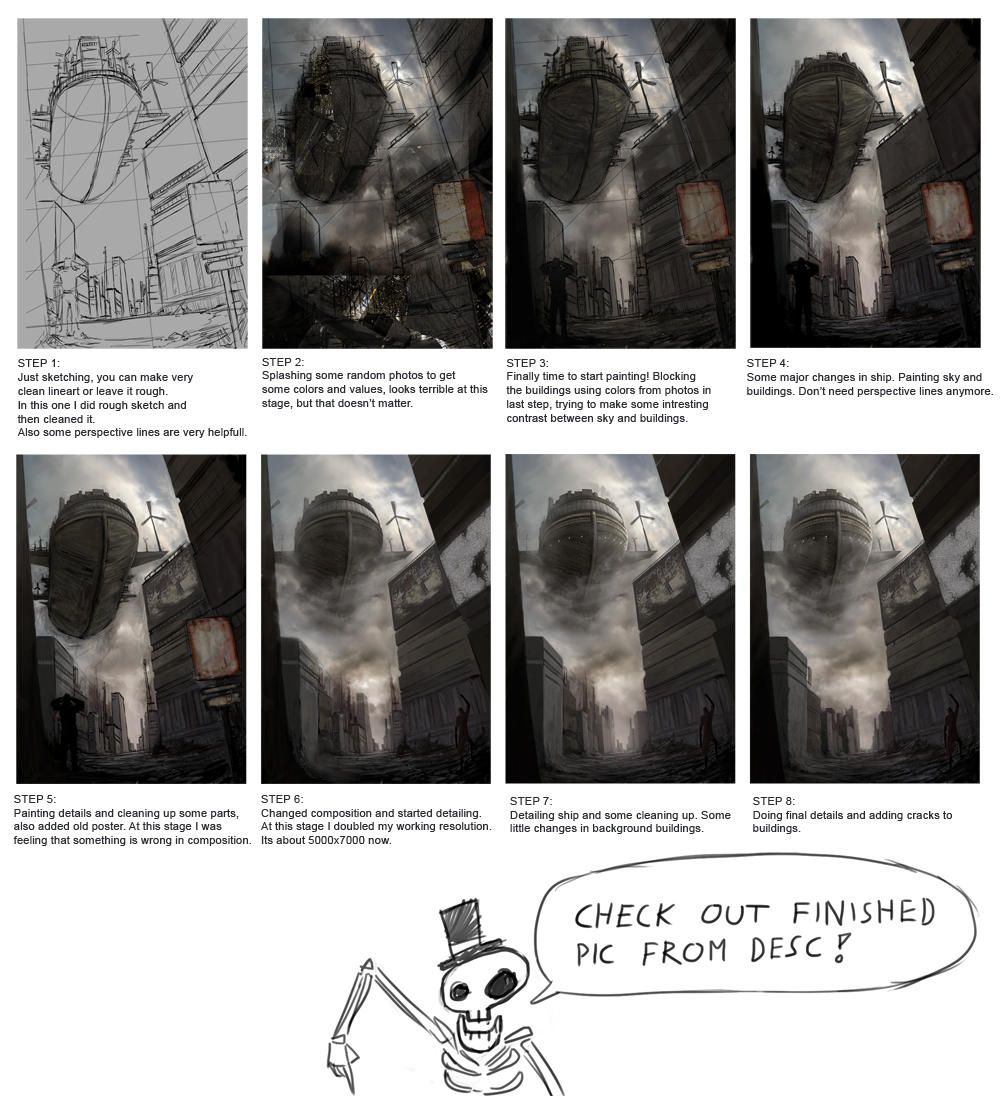 Watch

I don't even know where to begin. for me your works are so inspiring. love your work. don't know how else to word it.

Reply

The skeleton cracked me up xD! nice work
Reply

me ha gustado mucho este trabajoˇ
Reply

That is some wonderful depth and emergence right there! Very nice tutorial

Reply

Wow! Wonderful job. This is the stuff that inspires me to get going and do some art. Two questions. 1. Did you sketch in photoshop, or scan a sketch you did on paper? (If in photoshop, how do you like to work, brushes etc). 2. Did you work in layers, with the buildings in a layer in front of the ship?

Great job.
Reply

Thanks! I'm glad my work inspires you!

So the questions:
Yes I do these 100% in photoshop, but very often when I'm too tired to sit on computer I do some brain-storming in my sketchbook.
I usually don't like to start with pure white canvas, so I have medium grey background layer and then new layer where I do my sketch.
I use layers always when I add something new or test something. I try not to use too much layers and I merge them soon as possible. I have lot of brushes, but I like photoshop default brushes, like chalk and round brush. Some texture brushes are also good!
Good luck in art!

Reply

Nice, and I love that fog effect, but I'm curious: What did you use the perspective lines for? It seems to me like none of your buildings actually conform to them, so why bother?
Reply

Perspective lines was mostly for two first buildings and it was easier to place that ship there when had some information how the camera is placed.

Reply

someone killed the men from left and hide him o- o
Reply

This is amazing! I really like the tones and textures in this
and in all of your work, actually c:
Reply