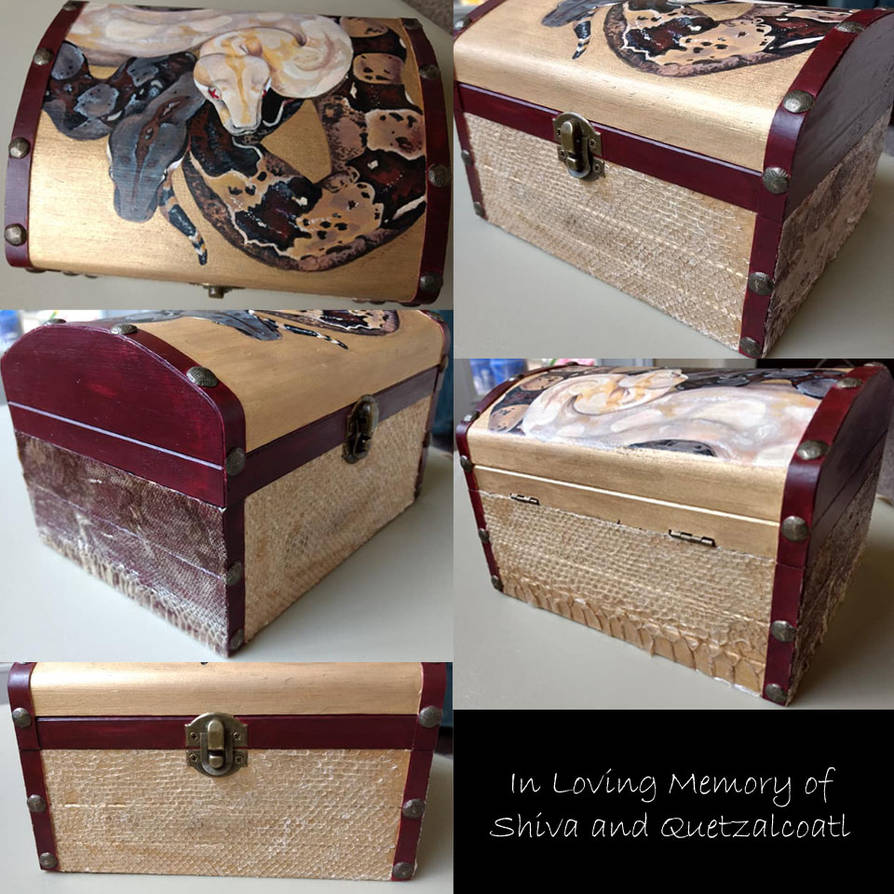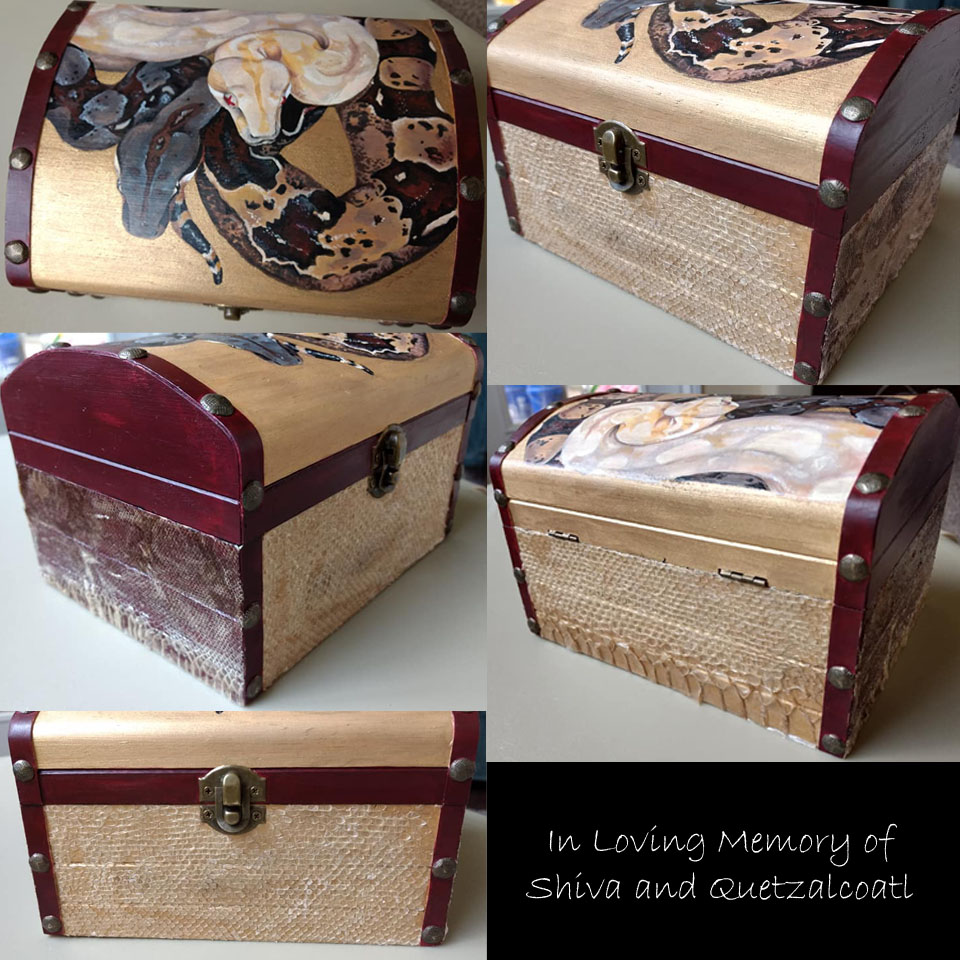 Watch
Shiva and Quetzalcoatl were my first two boa constrictors. They came into my life my last semester in college and saw me through the toughest of times. Sadly, both of them have passed away, Shiva in 2013 and Quetzalcoatl in 2016. Both of them will forever be in my heart. Last year when I was packing to move I discovered that I had a bag that contained one of Quetzalcoatl's last sheds and in with my art supplies was a small ziplock baggie containing several of Shiva's baby skins. I immediately knew what I wanted to do with them, but due to nerve issues it has taken me a while to complete this project. The top of the box is an acrylic painting of one of my favorite pictures of them together from when they were both about 7 months old. The sides have their skins modge podged on; Shiva's are on the red sides and Quetzalcoatl's skin is on the front and back of the box. I'm pretty happy with the results and extra happy to have found a way to memorialize my babies.

Reply

That is beautiful! What a wonderful way to memorialize them!

Reply

Thanks.

I had initially thought about getting a tattoo to memorialize them but when I found that I still had some of their shed saved it seemed like the better, more personal route.

Reply