hiya all
so, another long overdue update

Twentyfourb
Twenty Four b is a joint venture between photographer Brent Leideritz and makeup artist Mishka (
www.mishka.net.au
), offering a unique vision in editorial, fashion and art photography. We believe in working as a creative team, contributing our specialties to produce a great and unique end result for your portfolio, portrait or project. If you have any queries or wish to work with us, please contact us and we shall get back to you as soon as possible.
b.digitalobliquity.com
I am currently, when time permits, overhauling this site, and creating a print sales site, where some of my photos will be available as limited art poster prints. Hopefully its not too long away
Holidays
Mishka and I are finally taking a non-working holiday (hahahaha sure we are) and will be heading up to brisbane, gold coast and sydney in the coming month, so if we are a little awol from online spaces, that is why

Recent work
We have recently been published in Issue 4 of Australian Ink Magazine. Special thanks go out to Vanessa Morgan for getting us on-board.

and I will be uploading the full images as well as some crops in the not too distant future, so check them out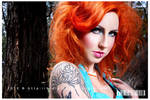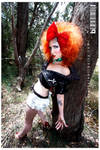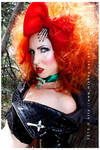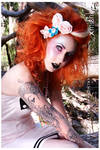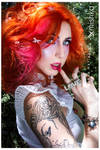 Its burlesque tour
Next will be brisbane in the second half of 2010, so let us know if you wish to be notified when dates are set and trips planned

We have taken the tour to Sydney, Melbourne and Adelaide thus far, all with great results ... its indeed a fun adventure
Shout outs
When time permits, I am planning on doing a few shout outs of some friends of ours, who im sure a lot of you know, but i still feel like supporting none the less

the first one is

... for those of you thinking of working with

and i in Adelaide, make the trip a bit longer and work with harmony as well. Some examples of work she has done with

on makeup are
so go check out her gallery etc etc
talk soon people
b
Find me on ...
modelmayhem
facebook
myspace
livejournal
twitter
retrokitten
net-model
jpg magazine