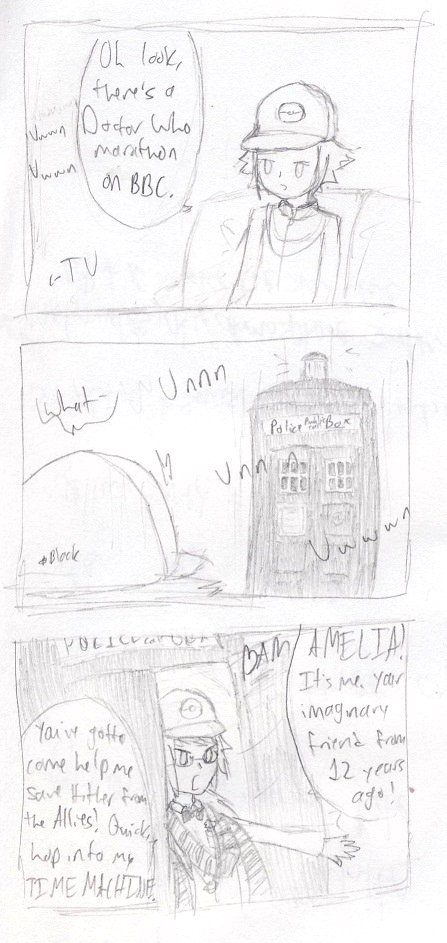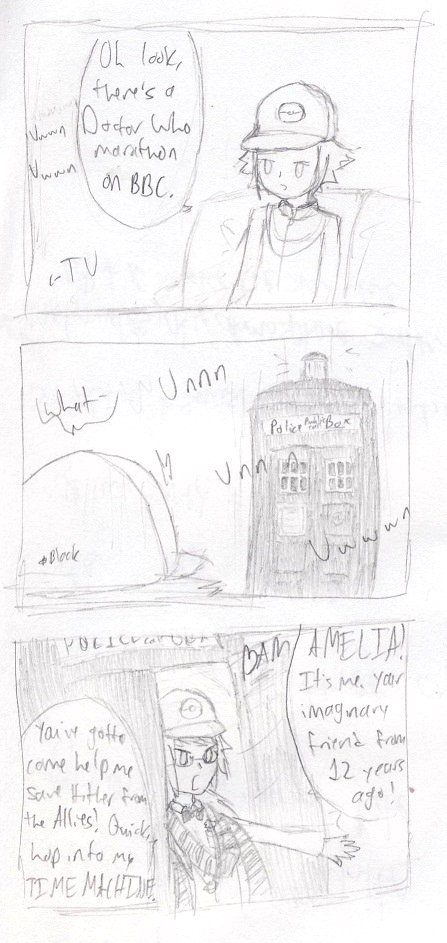 Watch
[link]
The
other
reason why you don't read Black's Adventures after staying up way too late watching Doctor Who.
I'm not sure what the first reason is.
Oh, and N totally has a sonic Menger Sponge.
Just for the lulz,
here's
the strip coupled with some reaction shots from completely unrelated comics that happened to be drawn on the same page. You'll be seeing those at some point, too.
I might have to make a sequel to this just so I can put N in a fez.
Oh, and I just noticed that Black put this up in the Gifts section of his (new) site (I should probably update that link) which probably explains why I got all those new faves and comments all of a sudden (there were about three new faves and two new comments). Yay

Reply

Oh my god I love you for this.

Reply

Reply

He'll be wearing a fez over his baseball cap in the sequel. (Wait, there's a sequel?)
Reply

The first reason is there are no reasons~

pff that's a great getup, N
Reply

Lol. "It's me. Your imaginary friend from 12 years ago"

Reply