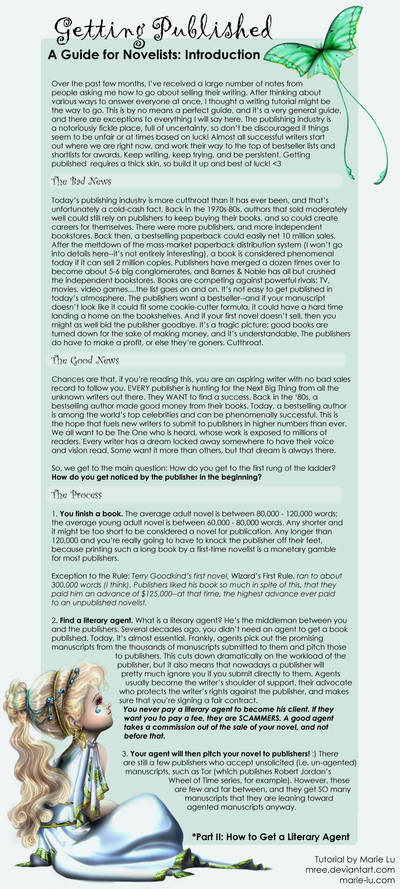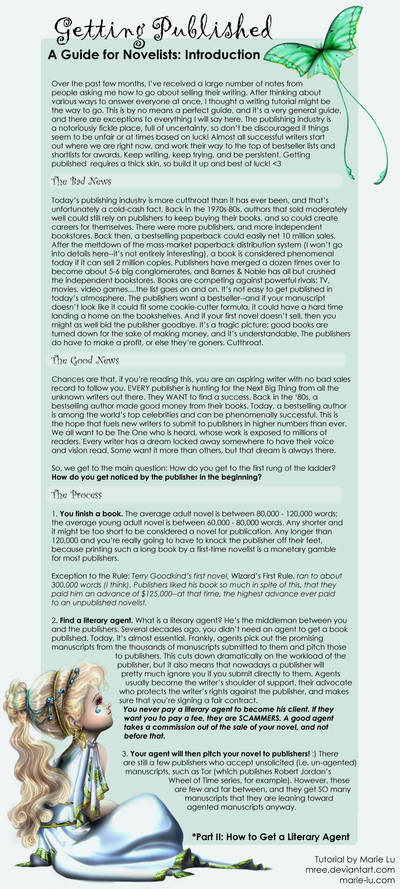 Watch
Edit: Part II (How to Get a Literary Agent) is now up.

[link]
I've never seen a writing tutorial on dA (or at least run into one....I'm sure there must be some out there), especially not one covering how to get one's writing published. Also, since I've been getting a ton of questions about this process, I thought the best way would be to make a tutorial. Pardon the randomness of this.......I know this probably doesn't apply to a LOT of people, as it only targets those who are interested in publishing a novel. Still, I hope it's helpful to some of you out there! This info is still kind of obscure to find, although there are a lot of books out now that talk specifically about how to get your novel into the hands of literary agents and publishers. You can find these books often in their own section at Barnes & Noble, or if you search online for them. Many published authors also have how-to sections on their websites dedicated to aspiring writers.
Again, random I know......... This is Part I of a series, although I don't know how many it'll take to get the info across. You could write a million pages about the process and still not finish. O__O I'm just covering the general information, the essentials that anyone would need to know when just starting out. If you're writing a novel and want to be published, I hope this helps! Thanks, and if you have any additional questions, please feel free to post them in my current journal. That way, other people with the same question can see the answer. Thanks again.


(Note: Just for anyone who is curious, I like writing fantasy stories.

)
Daily Deviation
Given 2008-05-12
On Writing - Getting Published
is the perfect tutorial for writers who want to publish, but don't know how. =
mree
takes you through the history of publishing to how to get an agent, without boring you for a second. Don't miss the tips and warnings against scam artists, and then proceed to the next part of her guide (link in the artist's comments) for more information. (
Featured by

LawrenceDeDark
)