Holy crap you guys. I haven't submitted a journal in like, 7 months. 0_0 I'm really bad at keeping track of journal entries. I tend to forget about them for so long. Or on the off chance I do remember, I don't feel I have anything worth updating you all with. >_> So my bad.
I guess to sum everything up quickly, I found out that I have something called Adrenal Fatigue Syndrome. Here is the explanation for it:
Adrenal fatigue is a collection of signs and symptoms, known as a syndrome, that results when the adrenal glands function below the necessary level. Most commonly associated with intense or prolonged stress, it can also arise during or after acute or chronic infections, especially respiratory infections such as influenza, bronchitis or pneumonia. As the name suggests, its paramount symptom is fatigue that is not relieved by sleep but it is not a readily identifiable entity like measles or a growth on the end of your finger.
You may look and act relatively normal with adrenal fatigue and may not have any obvious signs of physical illness, yet you live with a general sense of unwellness, tiredness or "gray" feelings. People experiencing adrenal fatigue often have to use coffee, colas and other stimulants to get going in the morning and to prop themselves up during the day.
This syndrome has been known by many other names throughout the past century, such as non-Addison's hypoadrenia, sub-clinical hypoadrenia, neurasthenia, adrenal neurasthenia, adrenal apathy and adrenal fatigue. Although it affects millions of people in the U.S. and around the world, conventional medicine does not yet recognize it as a distinct syndrome.
Adrenal fatigue can wreak havoc with your life. In the more serious cases, the activity of the adrenal glands is so diminished that you may have difficulty getting out of bed for more than a few hours per day. With each increment of reduction in adrenal function, every organ and system in your body is more profoundly affected.
Changes occur in your carbohydrate, protein and fat metabolism, fluid and electrolyte balance, heart and cardiovascular system, and even sex drive. Many other alterations take place at the biochemical and cellular levels in response to and to compensate for the decrease in adrenal hormones that occurs with adrenal fatigue. Your body does its best to make up for under-functioning adrenal glands, but it does so at a price.

Source: adrenalfatigue.org/what-is-adr…

So essentially, your body has the ability to go into Fight of Flight mode. In order to do this, your adrenals kick in, and send you both into over drive. This is really good for the right situations. HOWEVER, if you are in survival mode constantly, your adrenals will eventually "break". Like having a car motor running, or having an electronic on all the time. They get over worked, over heated etc etc and fail.

It makes sense to me because of the abuse I suffered as a child. I was ALWAYS in Fight or Flight mode. My stress levels were SO high, that I didn't even know I was stressed. Feeling stressed was normal to me. So it took a F-K TON of stress for me to feel like I was stressed. So that put way too much strain on my adrenals and now they don't function well. My heart beats like I've been running ALL the time. My hormones are all over the place. And I don't mean like, sexually, I mean all the various hormones a human being has. I'm warm constantly, and fatigued like crazy. I just want to sleep all the time.

Anyway, so in order for me to cure my AFS, I have to go on a strict routine. I have to cut out sugar, dairy, gluten, yeast, all processed food, caffeine, and chocolate (unless it is 90% dark or more). Yeah dudes, it sucks. I also have to do an oil pull in the morning, drink water with salt in it, have a glass with vitamin C, be asleep by 11:00pm, do breathing exercises, and I can't have any fruit between 12am and 11am. It's crazy... ON THE BRIGHT SIDE, AFS IS CURABLE. But it will take me 2 years of being this strict for me to heal. DX

So let's recap. I have:
Sleep Apnea
Insomnia
Restless Leg Syndrome
Depression
Anxiety
Secondary Dysmenorrhea
Gluten Intolerance
Adrenal Fatigue Syndrome
Knee Injuries

Yay! Look at me go! I'm a medical miracle here. >___>

So if anyone is wondering why I don't pump out art work, or am gone for months at a time. That's why... However, I am determined to get better, and fulfill my dreams of:

Writing a Novel
Creating a Manga
Creating a How to Draw Book
Creating a Fan Doujinshi
Owning and Running a Rescue Cat Sanctuary
Owning my Own Business

I'm really starting to take this Manga-Ka thing more seriously... I'm 30 now, and frankly, I'm not that great of an artist. Like, yeah, I don't suck, and I know this. But the fact of the matter is, I wanted to be drawing like this: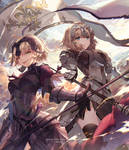 and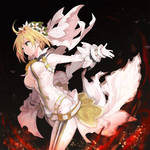 by the time I was done grade 12. And I'm not even remotely close to that. I'm like, 12 YEARS behind on that goal. Which is retarded. And I really need to up my game. At the rate I am going, I MIGHT be that good, in the next 20 years. It shouldn't take until I turn 50 for me to be as good as I want to be. That's just super depressing. So I'm going to work harder on changing that. I'm tired of not being as good as I want to be you know? I still want to learn how to do amazing pixel art, like this!:

and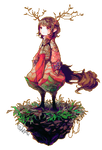 and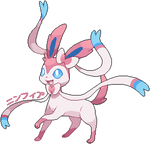 I can't keep not taking art seriously if I want to be a Manga-Ka, you know?


Unfortunately, this means a couple of things... Firstly, I have to give up trying to get a job. With my medical conditions, I just can't work right now... I keep pushing to do so...and it's just... Not gonna happen. That's super hard for me because I NEED to earn my own money. I know a lot of people would be jealous that I have a man that is willing to work and earn the income and just let me pursue my dream of art. I am INCREDIBLY BLESSED by that. Most people don't get that opportunity... And instead of just being grateful, and using this blessing to pursue my dreams, I'm sitting back and whining about not having my own personal income to spend on things I don't need... Y'all are free to slap me. Cause I get it now... I do... But you also need to understand that in order to go to Japan, or buy the figures I want, or help people, I need the money. And that's also what was stopping me. Money is a BIG motivator for me. So giving up money, to work on something that won't produce for sometime IS A LEGIT struggle for me. DX I'm sure you all think that's lame, but I'm an entrepreneur at heart. And making money is important to me. I have gone many years without having my own income. So having to wait longer, suuuuuuucks.
Secondly, I have to be SUPER strict about what I do with my time. I've spent years being able to do whatever I want, when I want. And I don't mean that I was abusing freedom, or that I don't like having responsibility, because for the most part, I have been too depressed or tired to do anything. So my day was very lax, because I did things on the basis of how much energy I had, or what I was in the mood for. But I can't do that anymore if I am serious about pursuing art. I have to buckle down and dedicate a large portion of my time to drawing. That means less video games, less leaving the house (not that I do that much), less chatting with people, less surfing the net (not that I do that much either), and even less spending time with my friends (which I barely do already!). Because I have to treat my art LIKE A JOB. TECHNICALLY, I should be dedicating at least 4 hours a day MINIMUM to drawing alone. Cause in all honesty, if I were a Manga-Ka, I'd be dedicating 14-16+ a day attempting to meet deadlines. So 4 hours is NOTHING.

So I guess what I am saying, is that I haven't quite jumped off the wagon yet, and thrown myself into the chaos of pursuing art... I really want to... But, I'm so unsure. I do honestly though, have a very deep, need and desire to pursue art... And it pulls at me often.

I'm going to try and do a piece of artwork everyday in December and see how that goes. It will be a good start for me to see how seriously I'm willing to take my art...

I dunno. Any thoughts?

Thanks for reading this mini novel of mine guys! Wow!

Until next time!

"I'm 25% more handsome!"-Handsome Jack's Doppelganger