I just recently realized that I've hit a new high when it comes to my pageviews. Right now I have 13,177 pageviews and it makes me happy that so many people have checked out my profile here on deviantART.
To celebrate this great progress I'm making I have accepted a lot of different types of artwork for this feature. I'm happy that there was such a variety of different photos, literature, paintings and so forth - because that's what deviantART is all about. The great community, the great variety of people.
So with no further re due I now present the third feature I'm doing as a celebration of 13,000 pageviews and counting. Love you all for the great support!
My latest work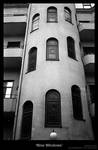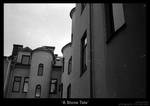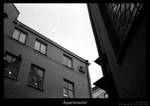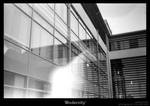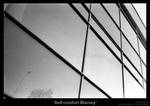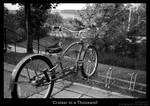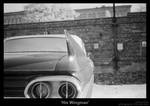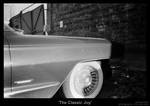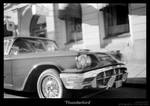 #1. Literature

PlaygroundOh how I want to go play with those other kids.
But will they want to play with me?
I might be icky to them or maybe even cool.
I think I'm a nice person,
so they should like me.
But I'm oh so nervous to go over to them.
My feet won't move,
I'm pretty sure there isn't sticky gum
under my brand new sneakers.
I wish they could come over,
everything would be much easier.
Why must I bring this situation upon myself?
I always make myself nervous.
Why me?
Maybe I should toughen up, and just go over.
I feel my feet moving, but wait! I'm not ready!
Oh no! They see me? What should I do?
It's already too late because they all stare at me.
Just smile, you'll be alright, just hang in there.

Will I Paint it Black?I want to paint a picture of my heart for you.
A black canvas
a blank slate of darkness
how I was before
you found me
There is a light somewhere
out of focus, yellow
in the upper-right corner.
There is midnight blue sand along the bottom
prickly and thin
deep enough to engulf us both.
Red passion slowly melting
the stone that
once was a heart.
Violet wings fluttering softly
around my mind
behind my green eyes.
Pink blush covers
a dark bruise
in my self worth.
I'd show the painting to you
but I fear you'd misunderstand.
You see, I'm not sad anymore.
I was broken.
You are the one
who is fixing my soul
and stopping me from
painting it black.

To PerceiveShe pulled at the ties, murmuring logic in sickly sweet tones.
She breathed in yesterday and let it go-
Released it so it would burst in the Sun.
She pulled apart the threads-
The connections of skin and nerve endings until
She saw the world in a new and different way.
She hid behind the mirror,
Asking her reflection to play sentinel
As she learned to crawl past old, dead ends.
She released the marrow from its bones
And woke up the music in songbirds' throats.
She whispered dreamscapes into wide-open minds and
Tried to breathe back in the dawn.
She's tired and worn; somehow still moves on.
She sings about bags of wool as she
Replays old nursery rhymes against her teeth and palate.
She snips fragments of red cloth and paints them
Into a cohesive picture…
But there's no big bad wolf to gobble her whole.
(Just her own actions and lack of control.)
She pulls at the ties,
And manages to free her hands…
And her hands are wings and dreams and
The chance to wake up and sing.
She says
#2. Drawings, paintings and digital art
:thumb182350654: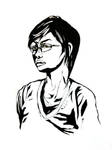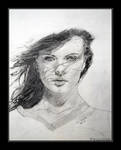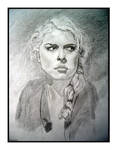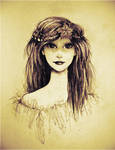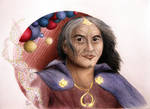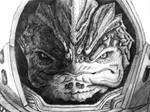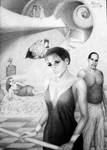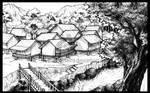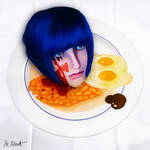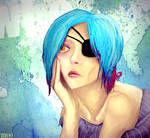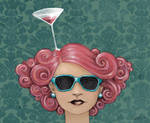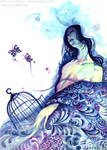 :thumb180027018: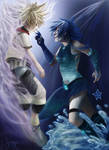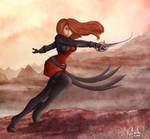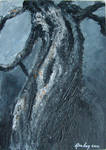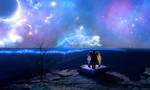 :thumb182285827: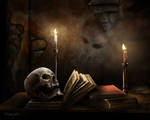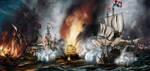 :thumb151173086:
#3. Photography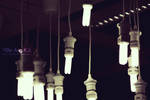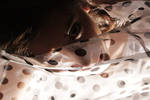 :thumb180609554: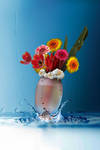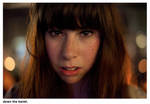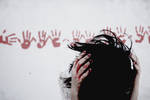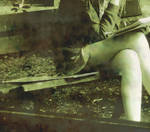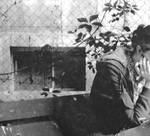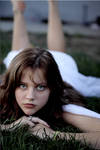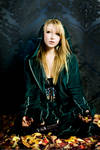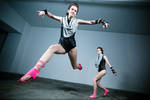 :thumb182180545: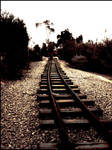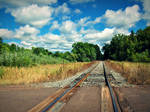 :thumb181580741: :thumb178735028: