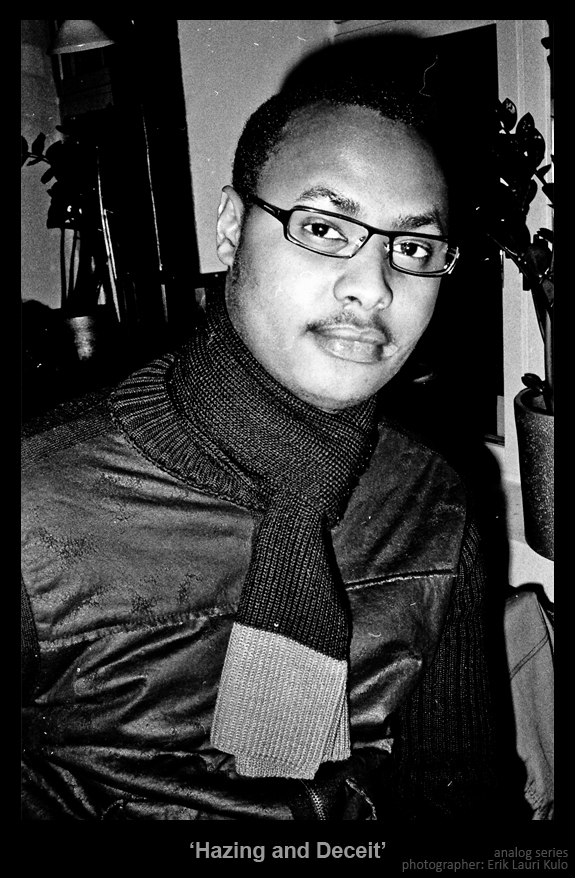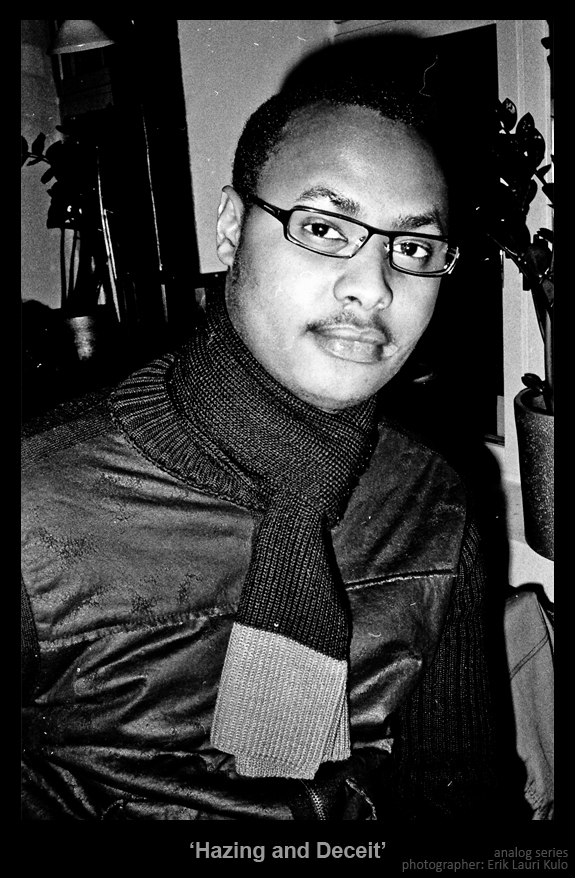 Watch
'Hazing and Deceit'
part of the analog series, shot on my Konica C35 with Ilford HP5+ 400 film.

Perhaps the description of this photo is provocative and insulting for the person that's in it. But I'm documenting reality and the titles I write are the feelings of the situation that's in the photo or of the person I'm photographing. In this case the title is about the personality of the person.

This is a photo that's part of my project to document the life of a pub named Irish Pub. During a certain period (about three weekends and some weekdays) I'm photographing people who are there. What I'm looking for is characters and emotions.