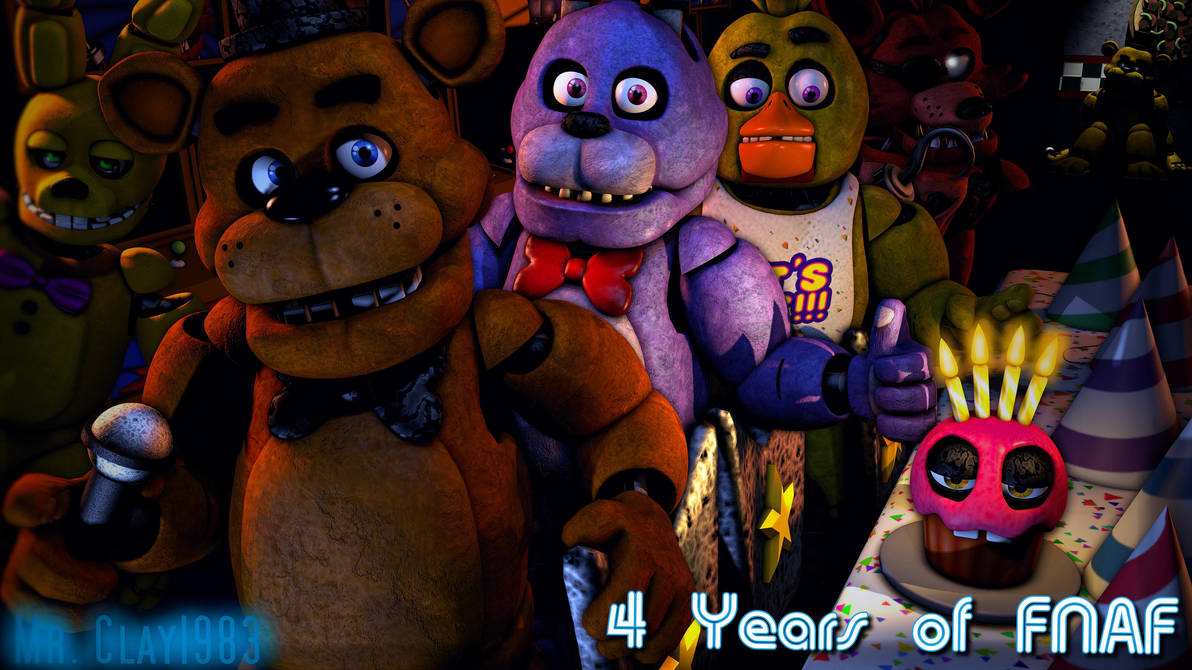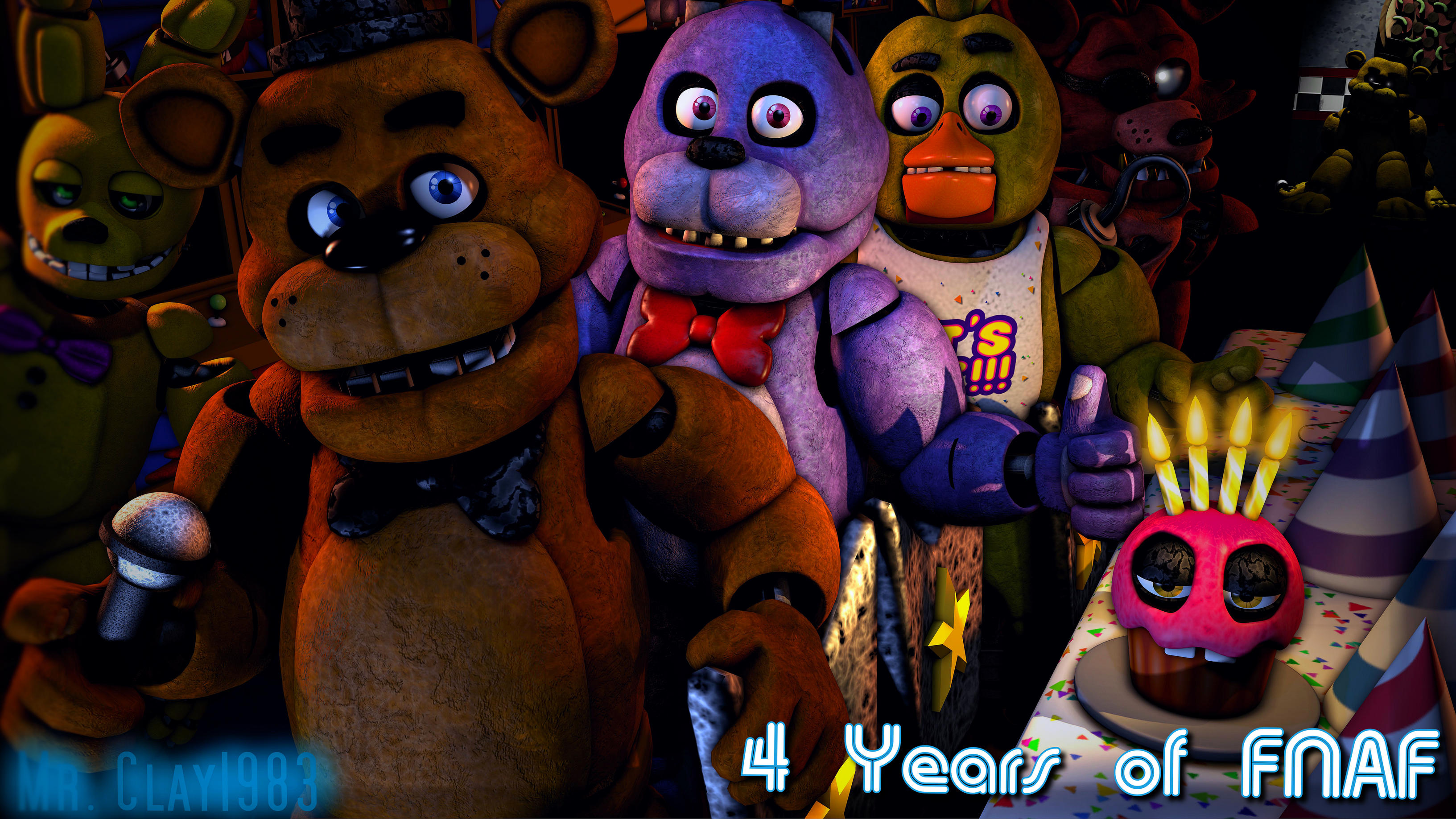 Watch
Happy 4th Anniversary FNAF! I have to say that the last 4 years have been extremely enjoyable and probably the best ones of my life, and it's mainly because of this game series and the support I've gotten here online because of it. Tbh, I would of never gotten into animation if it weren't for FNAF, and I probably wouldn't have social media accounts either. I just wanted to say a huge thanks to Scott for all the things he has done for us and for changing a big part of my life as well. The Scott interview Dawko did earlier today was absolutely amazing and it was really enjoyable to listen to Scott talk and answer our questions and I definitely had a few moments while watching it where I couldn't stop grinning because of how awesome it was. I think I'm going to animate some highlights from the interview, I already have one in mind and I'm excited to work on it.

But ye, all in all I also wanted to say a huge thanks to you guys for giving me the support I've been receiving and for allowing me to talk and become friends with so many people here. It's been a great experience being able to be a part of this community, and I'm excited to continue to be a part of it as long as it exists.

I really hope you guys enjoy this poster even though it's a bit bland and I hope you all had a great day, (yea, sorry for being late once again, due to complications and technical errors this took some extra time to get finished and uploaded), and I'll try to be more active on here throughout this month.

-------------------------------------------------------------------------------------------------------

Make sure to zoom in for the best quality!

-------------------------------------------------------------------------------------------------------
=============================================================
Made in

Reply

This looks nice!and it's insanely high res too. XD


The only thing i don't like about it is the.. A R M R I N G S .
Reply

Thanks boio! and ye I only keep them on since they are on the characters ingame (or atleast I think they are XD)
Reply

Nice job on the picture for the occasion! ice to see people still in love with FNAF 4 years later!
Reply

Ayy thank you very much! And yeah, I'm pretty surprised myself that it's been four years now and yet I'm still obsessed with this franchise lol.
I really appreciate it that you took some time to come here and comment on one of my posters, your posters and overall efforts in this community within the past few years have been very inspiring and have definitely helped strengthen my love for this community, so thanks again for visiting this and saying those kind words about this poster.

Reply

I do still see everything people upload to the FNAF SFM group, it's always nice to see people still doing it

I commented on yours because it stood out from the rest, and you had a lovely description to go with it. I appreciated it. I just happened to be in the right place at the right time, if I didn't inspire the start of the community, someone else would have. Anyone can do it, as it proved by how many people make posters now. It's a very easy and good way to share your love for the series, and connect with others who share that love

Reply

Reply

Reply