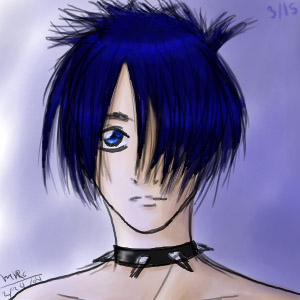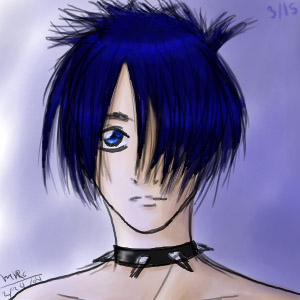 Watch
Just a doodle done in Open Canvas. Started this back in February and finished it today cause I have nothing else to CG...well....except for this one pic....damn backgrounds....grr....

Yea, not really sure why I called him a goth boy. Maybe he should just be a hot boy?

I really love how his eye came out....it's all shiny and pretty....I can never get eyes to look like that, but somehow I managed with this doodle.

Me likes the hair as well.....
Enough of my babbling...I'm off!!!