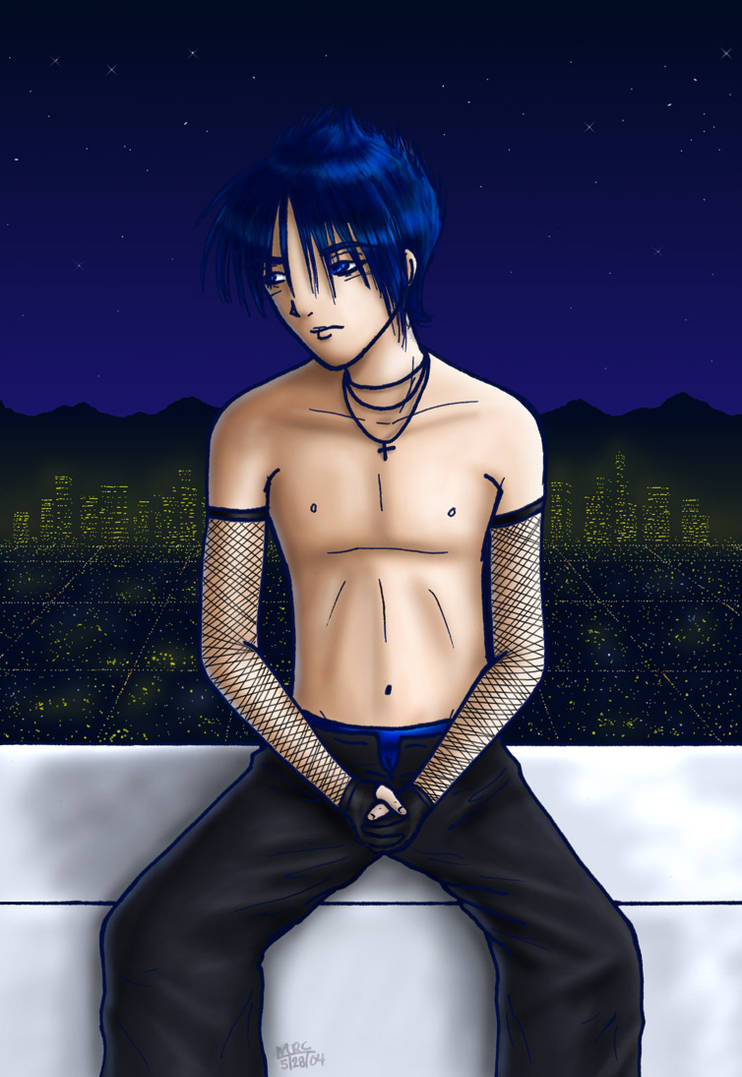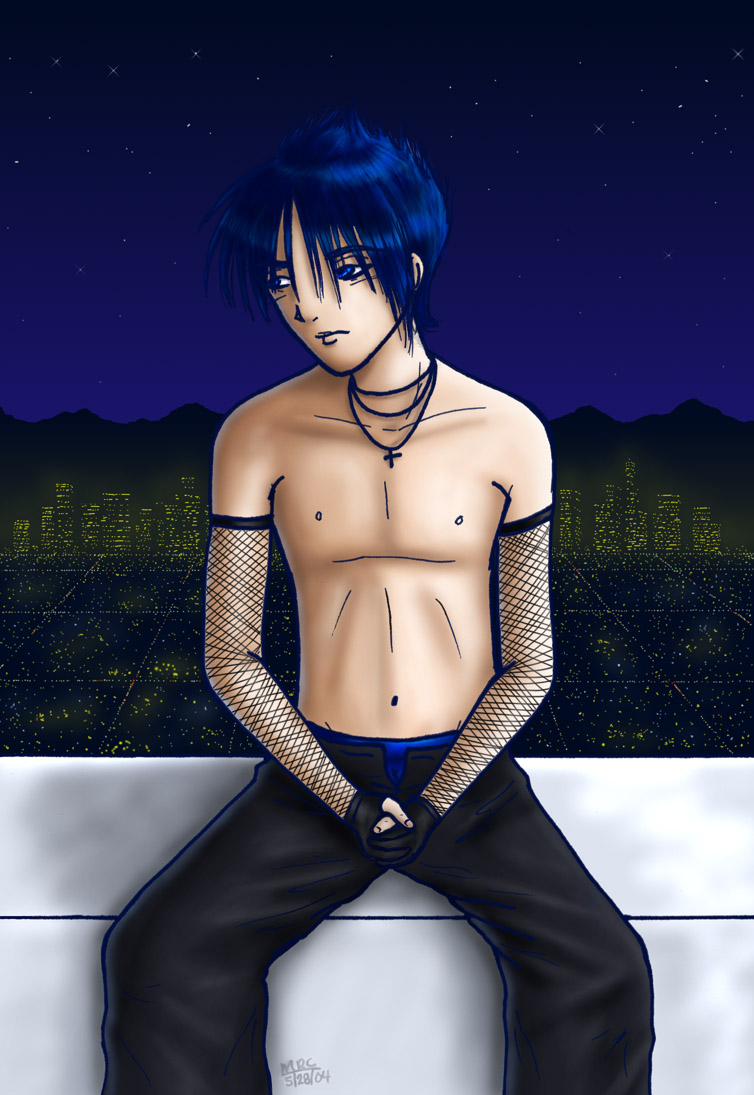 Watch
Two months after it was first started on it is finally completed. I love this pic and this scaled down JPG version does it no justice whatsoever. The PSD file look sooooo good....the city lights are so much brighter...Oh, well....I still like it, even if this JPG version craps out the bg.
Hee hee....I showed this to my brother last month when I was still working on it and he said it totally freaked him out. He says it's not right for a man to wear fishnets....I say it's oh so right....

Oh, yes. And some of you may remember my OC Goth Boy doodle from a couple months ago (if not look in my scraps gallery). This would be that same Goth Boy with a bit of a redesign to make him look even hotter. Hee hee....

Well, enjoy. I hope people comment on this, I put a lot of time and effort into it.....
Artwork and character ©