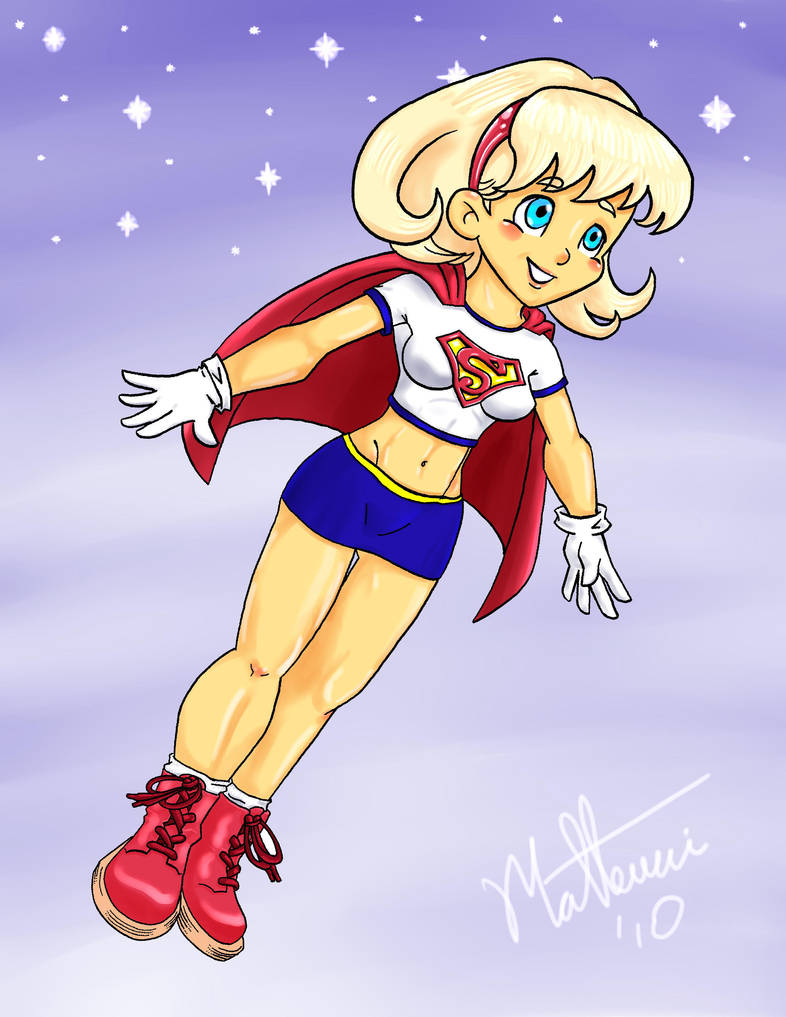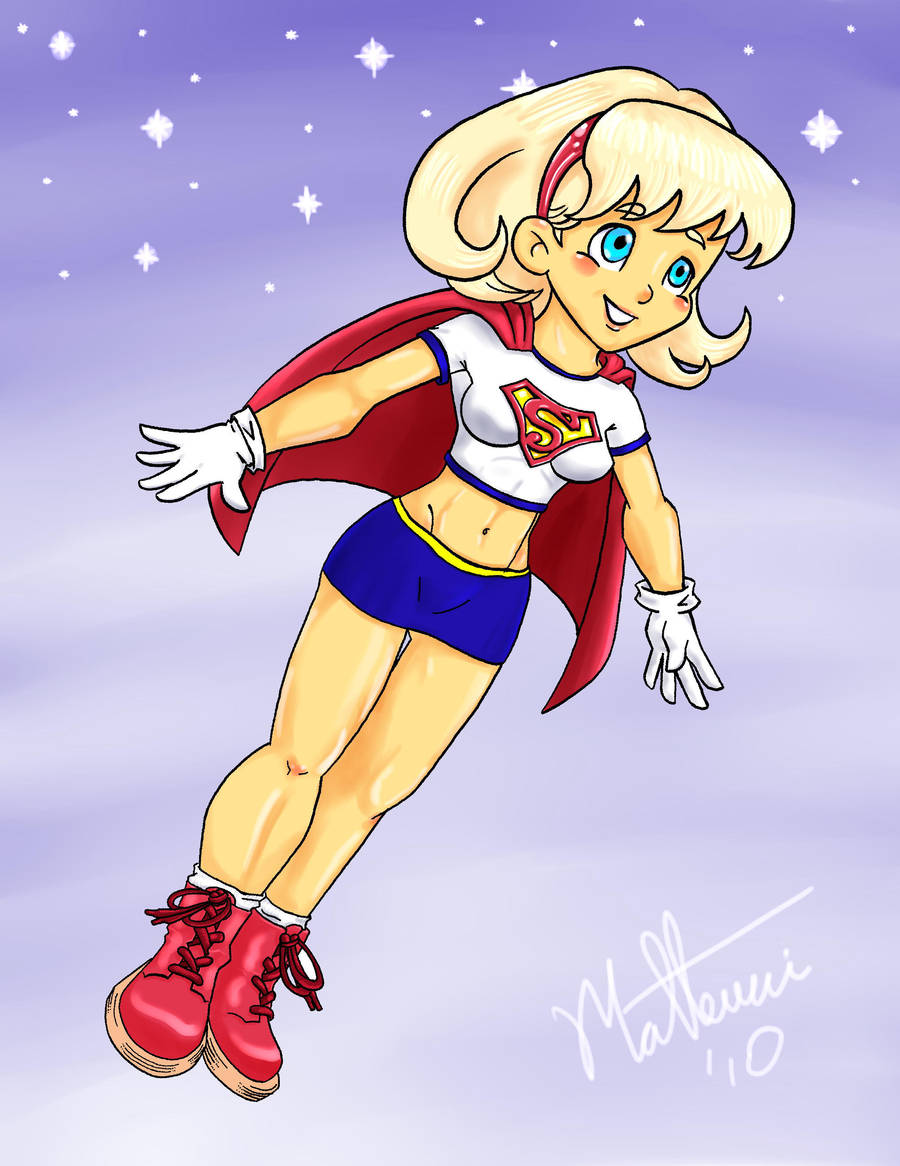 Watch
Bruce Timm Supergirl.

Superchica según Bruce Timm.

===

Doodled on a scrap of paper, scanned, inked digitally with Comicworks, painted digitally with Sai.

She looks like she wandered into Gokku and Bulma's universe.
Reply

That's a real compliment for me! I'm really into Akira Toriyama. Thanks!
Reply

Awesome ! I love her costume, and also the way you made the Background !
Reply

Reply

Reply

Awesome Supergirl!

I love how happy she looks while flying- very cute.

And great job with her costume style!
Reply

Reply

Jejejeje... Gracias, luego hago una más actualizada, como el dibujo es tan viejo, se ve tiesa. Espero haber mejorado algo desde entonces

Reply

la linea si se ve pixelada, si es SAI entonces un truco es hacer el entintado a 200 o 300% mas grande de la imagen final y al reducirlo se van la pixelixacion.
Reply

Mae, es por Comicworks. Como es especializado para dibujo a blanco y negro, no trae opción de anti-alias. Normalmente lo que hago es cambiar el color de las líneas para que no sea tan visible... pero como te comenté, el dibujo es tan re-viejo...
Reply

ok, no conozco ese software. You uso Gimp.

Reply

HE visto algunos archivos tal cual son enviados a impresoras y me sorprendio la cantidad de 'defectos' que no son visibles en el producto final. SUpong o que es lo mismo con manga.
Reply

Si, algo así. Como el SW solo permite blanco o negro, no hay chance que se vayan pixeles grises en el dibujo. Si trabajás a una resolución suficientemente elevada, el aliasing no es visible.
Reply