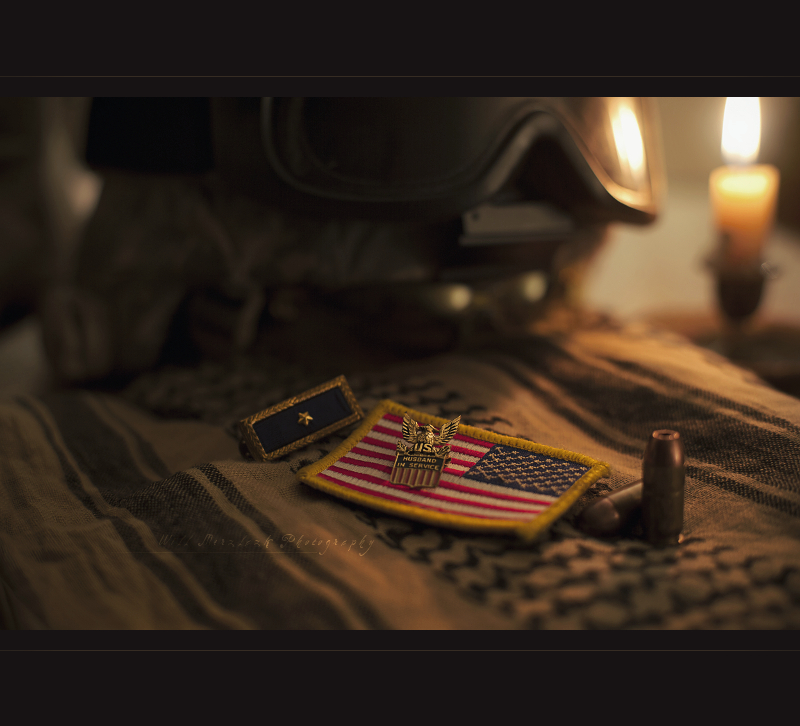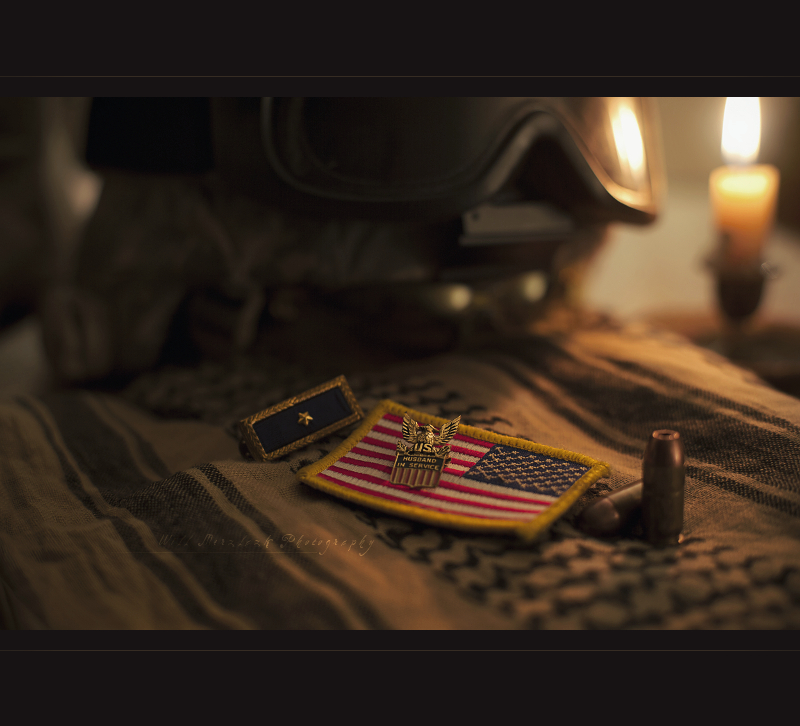 Watch
God saw you were getting tired, and a cure was not meant to be. So he put his arms around you, and whispered come with me. With tearful eyes we watched you, as we saw you pass away. Although we love you deeply, we could not make you stay. Your golden heart stopped beating, hard working hands at rest. God broke our hearts to prove to us... He only takes the best.
وهناك كلماتي الأخيرة.
_____________________________
(c) 2012 Property of, Will Merzlak.
Photograph taken and edited by Me.
5010x3336 Version available only by request.
[link]


The vision is terrific. The picture really pops out. The warm effect the candles give it adds a very nice touch. The badges and pins are placed such that they do not distract from one another, but are still all noticeable. The image is soft and peaceful looking. Job well done on vision. Technique as well, seeing as the lighting is terrific.
The originality strikes me, as well as the impact. It's really nice to see artwork honoring soldiers, whether you knew one personally or not. It makes me proud to see people honoring their country, and they definitely need more recognition.
Overall, the beauty and message behind this image is beautiful. Very well done, definitely deserves a favorite.
The Artist thought this was FAIR
3 out of 3 deviants thought this was fair.
Good impact reminding us of all the ones risking their lives for our freedom, to make sure we can sleep soundly at night, 5 stars. I assume vision is something along the lines of what the message they were trying to tell you is. ive seen a couple of "Soldiers die" so I gave that 1/2 a star less. Ive seen several similar close-ups of uniforms. Not enough of them in my opinion. 4 stars. The angle is good,nice touch with the items clearly visible. headgear in back but slightly blurry says to me "I may be gone, but not forgotten." 5 stars. Overall 5 stars in my opinion.
The Artist thought this was FAIR
46 out of 47 deviants thought this was fair.