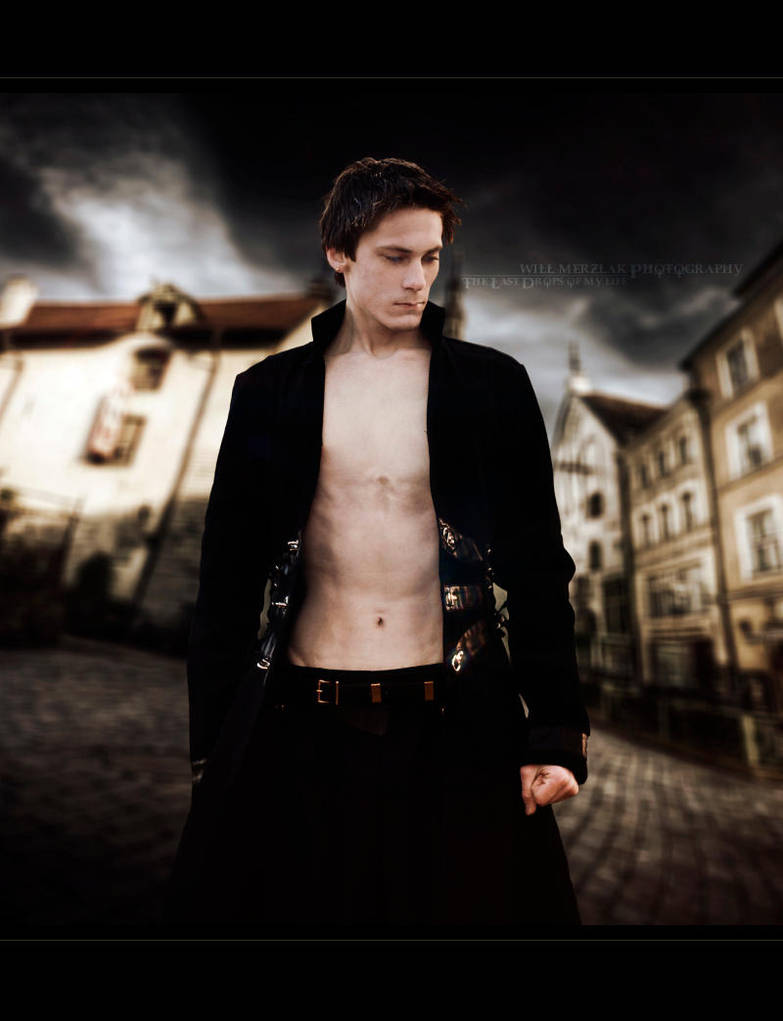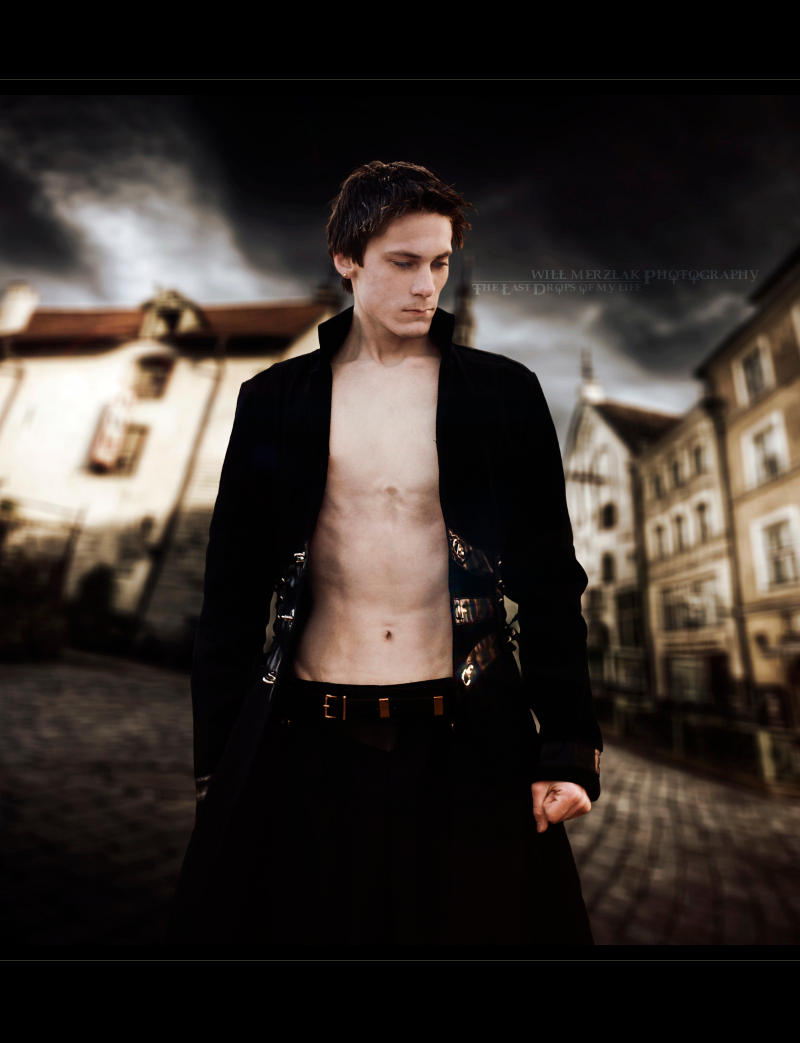 Watch
It is a curious sensation: the sort of pain that goes mercifully beyond our powers of feeling. When your heart is broken, your boats are burned: nothing matters any more. It is the end of happiness and the beginning of Sorrow. So If you can force your heart and nerve and sinew to serve your turn long after they are gone, and hold on when there is nothing in you except the will which says to them: 'Hold on!' Than you my friend, have stumbled apon a power greater than no man.
وأنه توقف عن اللعب وأخيرا أغنيته،
عندما أدرك أنه كان يرقص وحده.
ستيفاني حتى يضيء في اليوم
_____________________________
(c) 2010 Property of, Will Merzlak.
5010x3336 Version available only by request.


Don't look back in Anger-
this is a amazing piece, I love the coat and the colors-it is kind of creepy in a way. The background is interesting (it looks like a ghost town or something!

) it also is very pretty. The pose of the man (yourself) is a very sexy and strong one, fists ready, head bowed AND JUST LOOKING FERKING EPIC! I must say you have beautiful hair and skin, just simply beautiful, you make a wonderful model.
I love the blue glow to the eyes making a perfect and haunting blue. The belt is very vintage looking it matches quite well with the rest of the picture. The popped collar is also very pretty, you have a great fashion taste!

This is a wonderful picture, seriously it is.

Keep it up, hope you get REALLY far.
--- Watson.

The Artist thought this was FAIR
4 out of 4 deviants thought this was fair.