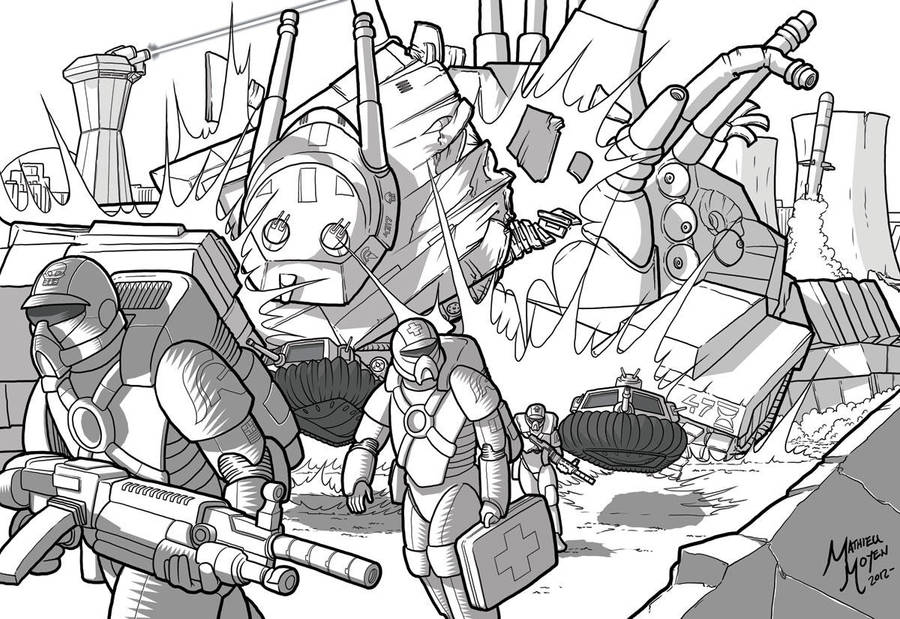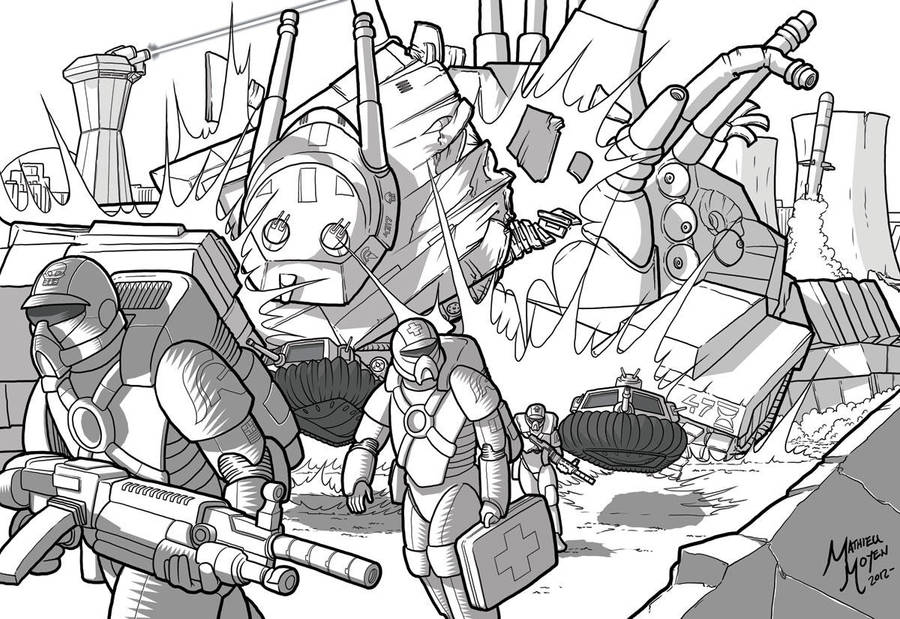 Watch
So Steve Jackson Games put up a contest for Ogre illustrations, the only restriction being that it had to show combat in the Ogre universe. Normally I don't enter contests, but this was an exception - I tossed this together over the weekend. Originally it was going to be in color, but I went with a greyscale instead, mainly because I ran out of time (the contest ended today and I had to go to work anyway).

In this we see a Paneuropean Fencer cybertank taking one for the team, ramming a much larger Combine Ogre Mk. V to give his comrades time to escape. The laser tower is just there because for whatever reason I like laser towers. This was fun to draw, though I fear that for those not fully versed in Ogre it might look confusing. Either way, I gave it a throw!

who are the soldiers in the forground?
Reply

Aren't both the Fencer and the Mk5 size 8?
Reply

In the boardgame, maybe. The miniatures make the size a bit bigger in contrast. I've always imagined the Fencer as more of a size match for the Mark III.
Reply

Reply

Thanks! If I'd had more than a day to do it I'd have been a bit less aggressive with the linework. But it was fun to do and that's what counts!

--M
Reply