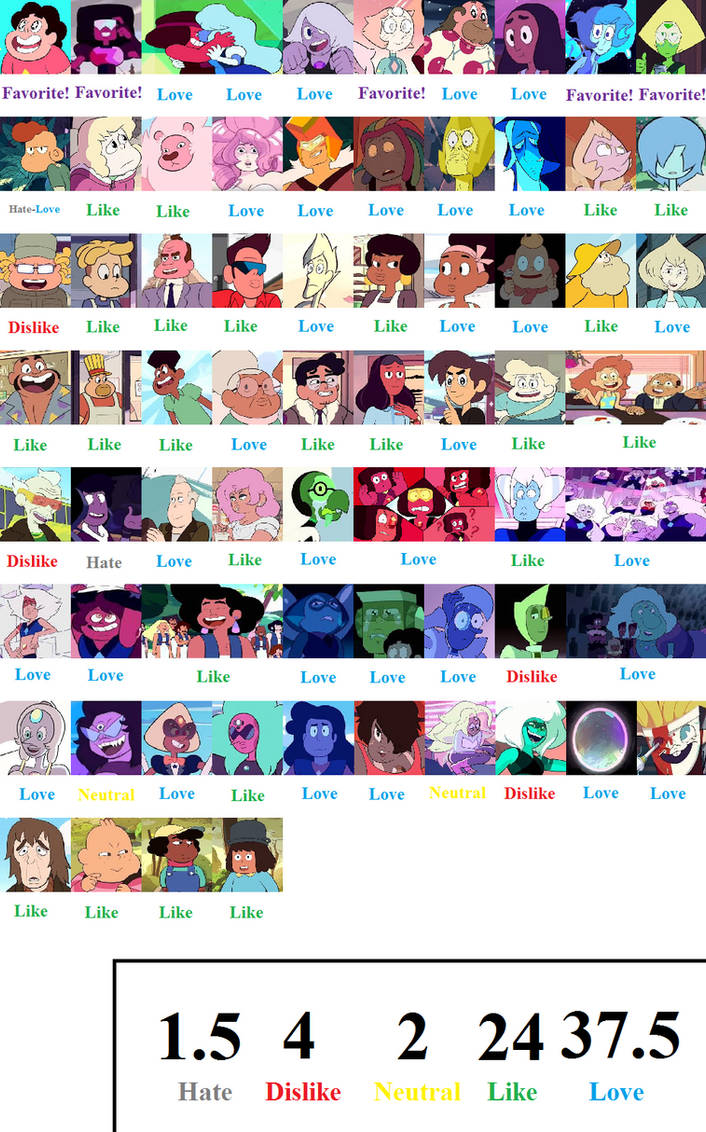 Watch
My thoughts on the characters in Steven Universe.

Least-Favorite Characters: Lars (Pre-Wanted), Ronaldo, Marty, Kevin, Green Zircon and Malachite.

Favorite Characters: Steven, Garnet, Pearl, Connie, Greg, Lapis Lazuli, Peridot, Lars (Post-Wanted), Rose Quartz, Jasper, Bismuth, Blue Diamond, Sour Cream, Onion, Andy, Centie, Rubies, The Famethyst, Skinny Jasper, Carnelian, Aquamarine, Topaz, Blue Zircon, The Off-Colors, Sardonyx, Stevonnie and Smokey Quartz.

I hope you like it. (It took me forever making this.)

EDIT 29/10/2017: Updated some of the images and upgraded Mystery Girl's score.