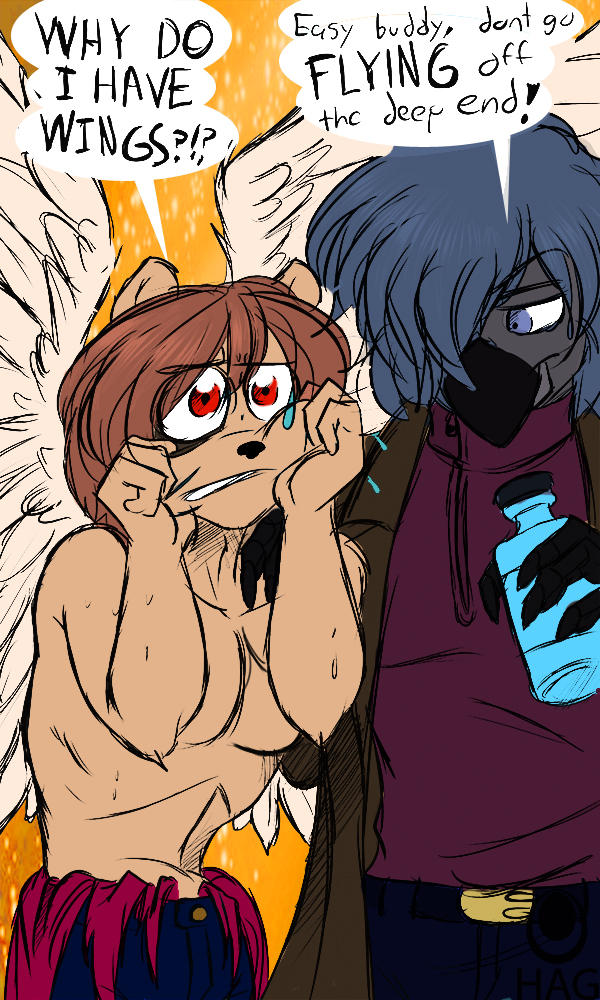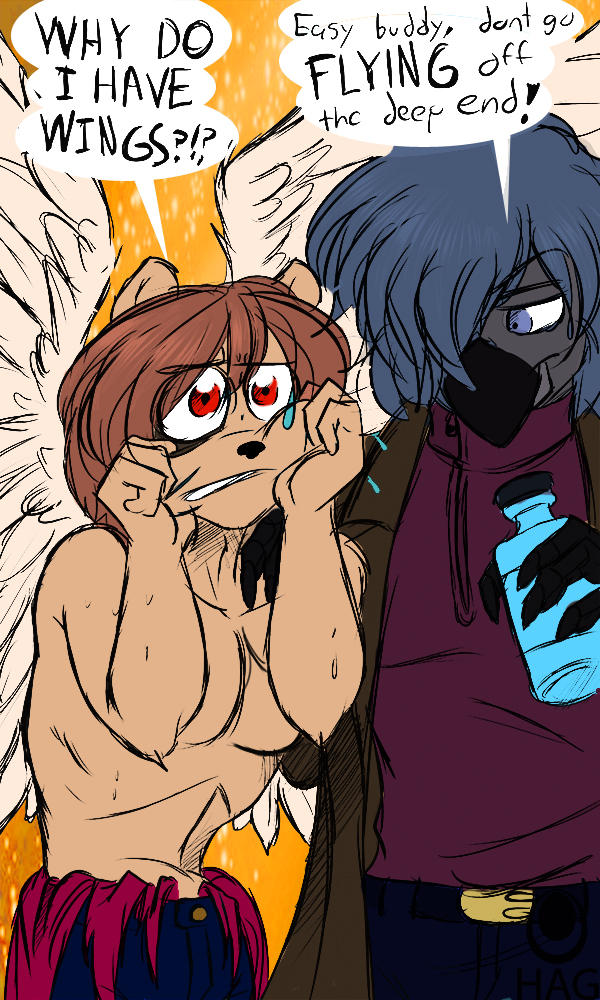 Watch
I must admit that Addictive Science inspired this one. I thought it would be hilarious to see Mr. AMP freaking out at the sudden emergence of wings. And since Ben has wings and the personality, I thought he would be perfect for the pun.

did not disappoint with the hyperbole facial expressions on this one.

did the line art. He's a fantastic artist that does some amazing work with commissions and Patreon Rewards. You can click the image to visit his gallery. He also has two webcomics, The Eye of Ramalach (theeye.katbox.net/) and Tina of the South (tinaofthesouth.katbox.net/). I'd recommend checking out all of the links to see for yourself. If you like to back him up, then I suggest you head over to his Patreon at (www.patreon.com/Avencri?ty=c).
Line art done by

Ben belongs to

MrAMP belongs to

Colors by