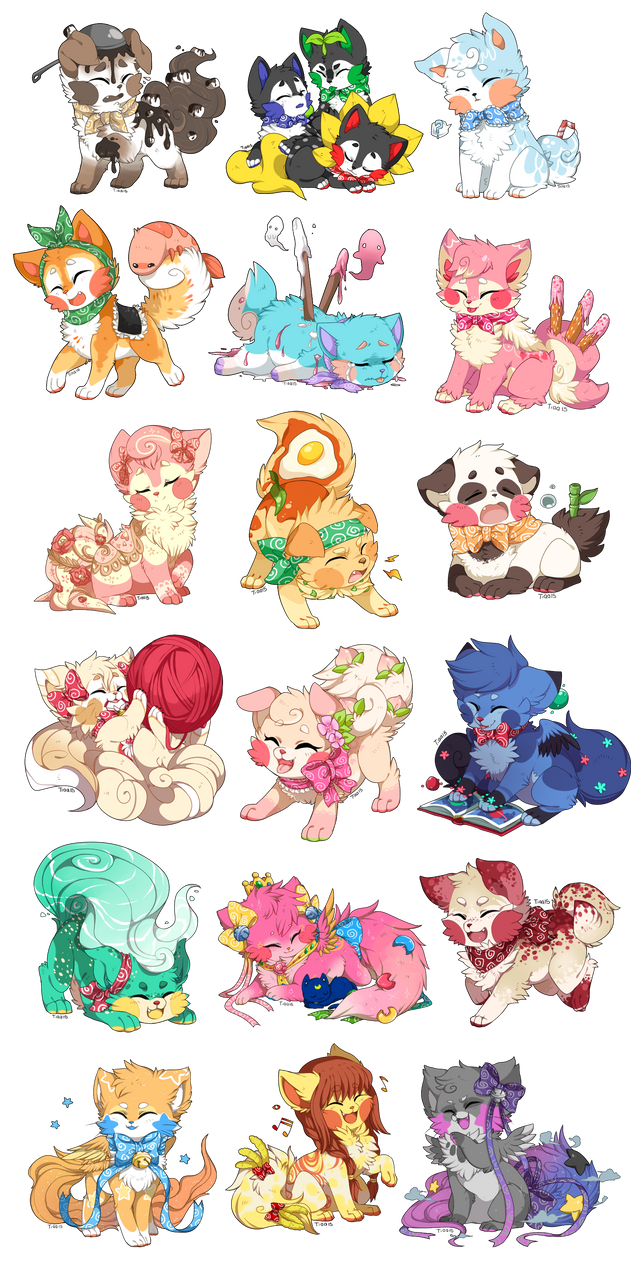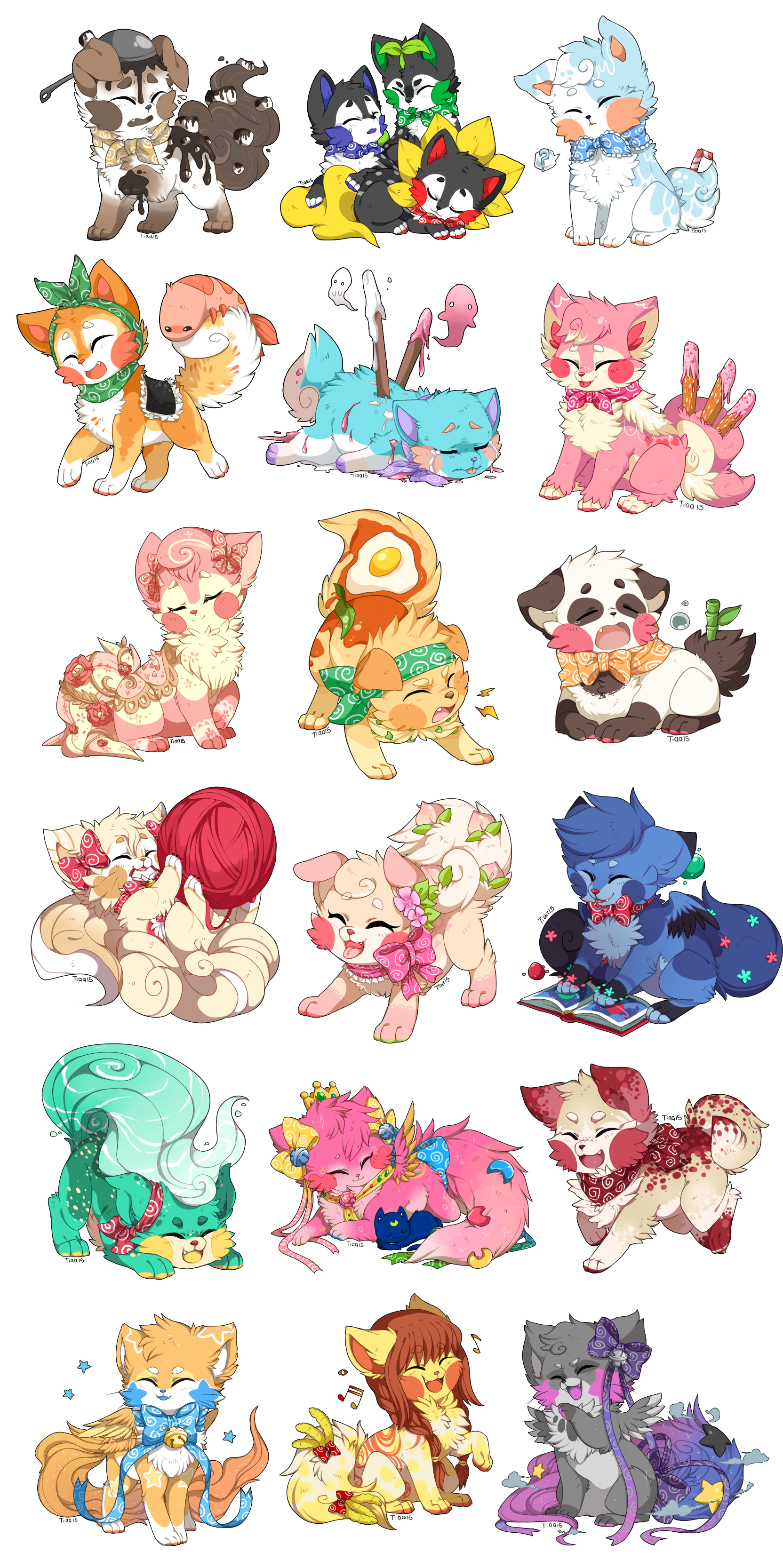 Watch

* Chocolate Marshmallow Fondue (Marmi) to Nightshade-Galaxy.
* Sunflower Seeds (Utu; Apollo; Surya) to me mr-tiaa.
* Milk (Bo) to ohkoko.
* Shrimp Tempura (Haru & Ebi) to Rookfur
* Haunted Poocky (Happy) to Rookfur
*

Strawberry-Dipped Pretzel Sticks

(Bonnibel)

to chamomiIe-tea
* S

trawberry Roll Cake (Rosie) to

Dovahkitt
*

Shakshuka (Fry) to

RayFierying
* Hello Panda Cookies (Anpan) to chamomiIe-tea
* Strawberry Cream Cheesy Pastry (Liv) to Belliko-art


*

Chinese Peach Bun to FloraPuppy


*

Colorful space cake (Pluto) to RayFierying


*

Mountain Dew Baja Blast to SuzuOngaku


* S

ailor moon compact/brooch cookies (Serenity and Luna) to Wintryy


*

Raspberry Lemon Layer Cake (Ruby) to

RayFierying


* S

tarry orange sherbert (Stardust) to Wintryy
* Millet (Mijo) to Yunonia
* Poisoned cotton candy (Selene) to Wintryy

These are from the special chibi commissions I was taking some few time ago (sushi dog limited) !
I have been managing to be commissioned to draw such pretty sooshies (some of my fav designs) I'm so happy ´ v `
they are all done!! (some are re-sized so they looks proportional tgt);
the owners/customers have the separate/fullsized pictures.
Thanks for checking !!
- cheers, stay kawaii
SUSHI DOGS ARE ORIGINAL SPECIES BY witchpaws