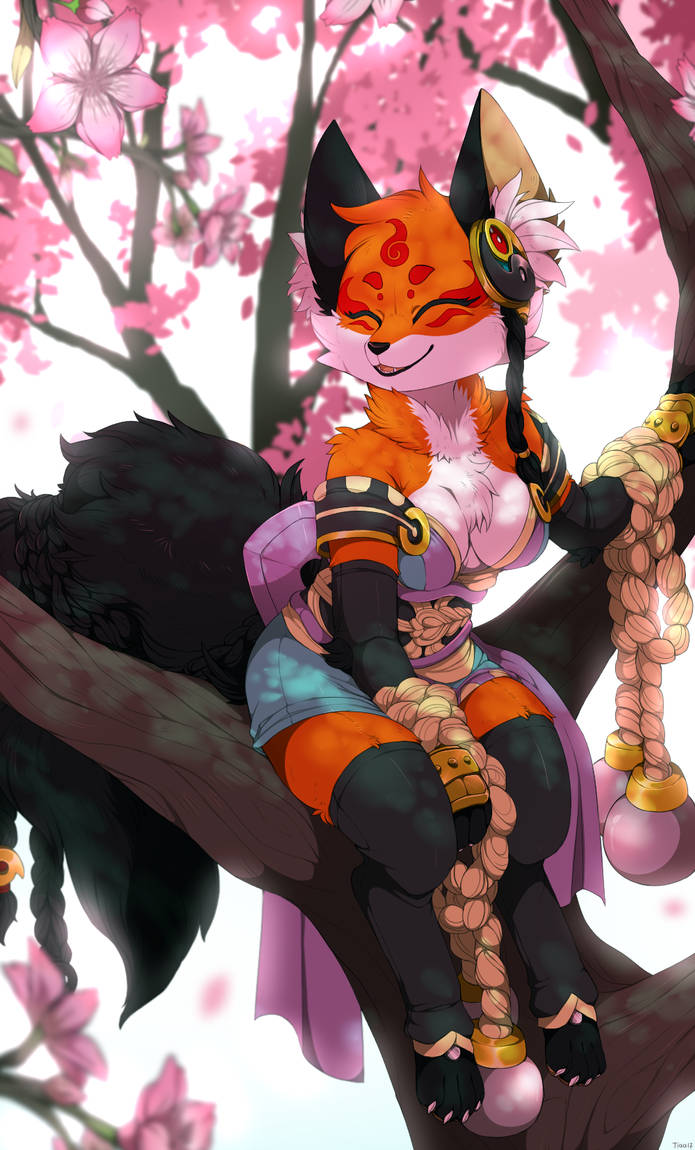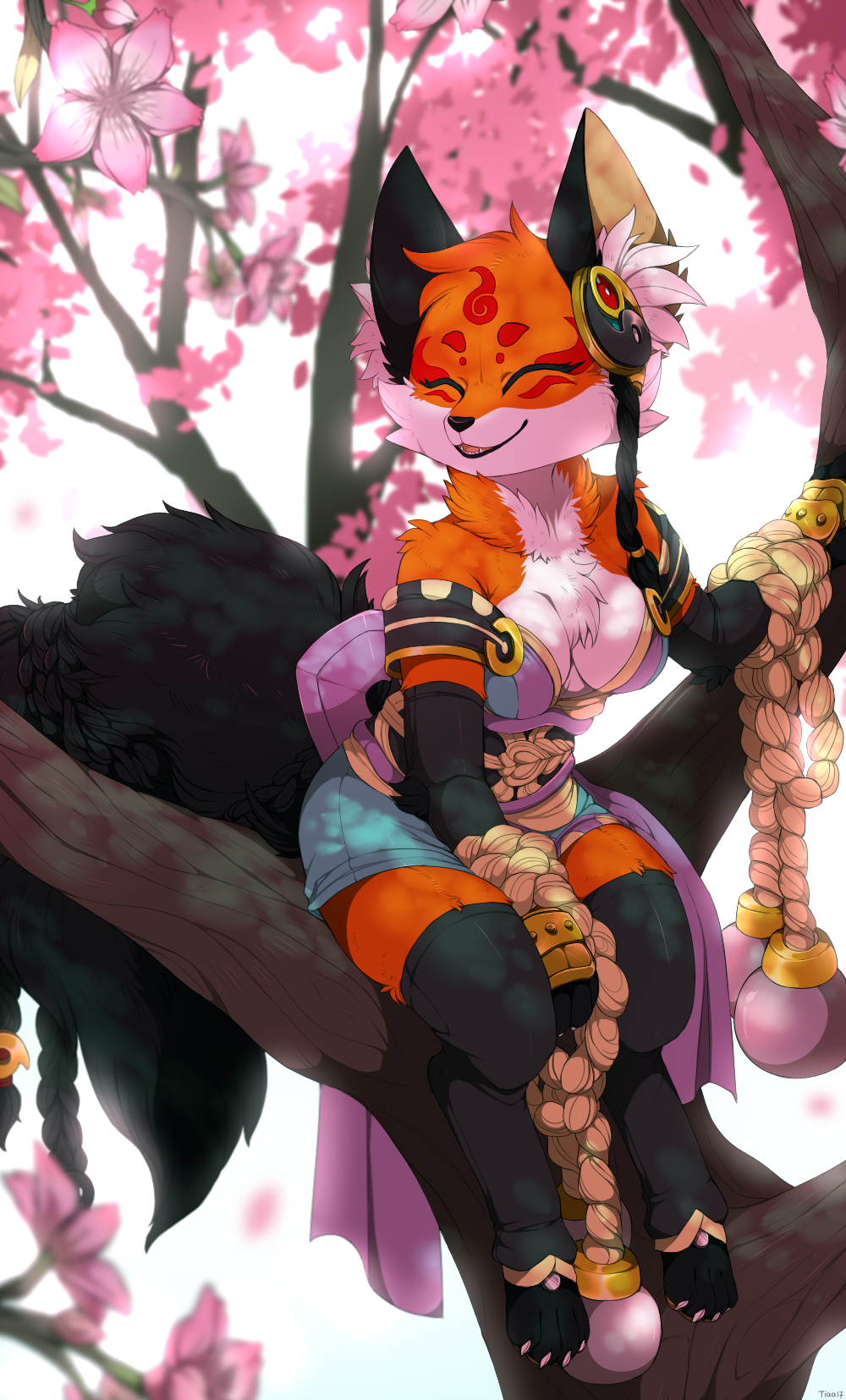 Watch
My entry for GysKing1 's art contest: LOGIII Contest OPEN $200 Grand Prize OPEN
You shall draw one or more of the ladis on his project "Genmakoken Winter", I picked Tomarie Kuroshippo!
There are soooo many great ladies I could choose from... but guess who picked a furry one haha
Tomarie was trained by one of the most difficult instructor on the military academy, but still, she is very high-spirited and sometimes question the way of things way too much, that's the side of her I wanted to portrait on my entry: on the top of a cherry tree, she is at peace, enjoying how beautiful nature can be, not as a strong warrior, but as the free minded girl she also is!

I've read that the braid on her head is actually attached on the ornament and made of her tail's fur, so I wanted to give her tail some braids too because it was looking kinda plain on my piece and welp... she IS kuroshippo, her tail is the thing, right? haha Mark said it was ok to give some small tinkering on the designs, so I hope this (and the extra neck fur!) is fine :'3c
Welp, that's it I guess! I hope you like my entry and thanks for the chance!
this was surely fun to work in~
- cheers, stay kawaii
★★★★★★★★★★★★★★★★★★★★★★★★★★★★★★★★★★★★★★★★★★
CHARACTER BELONGS TO GysKing1
★★★★★★★★★★★★★★★★★★★★★★★★★★★★★★★★★★★★★★★★★★
TWITTER
->
twitter.com/mr_tiaa/status/896…
Help me to spread my drawings!
PATREON
->
www.patreon.com/mr_tiaa
Check it for PSD files, sketches and more! Throw me a buck if you can!
★★★★★★★★★★★★★★★★★★★★★★★★★★★★★★★★★★★★★★★★★★
Daily Deviation
Given 2017-11-02