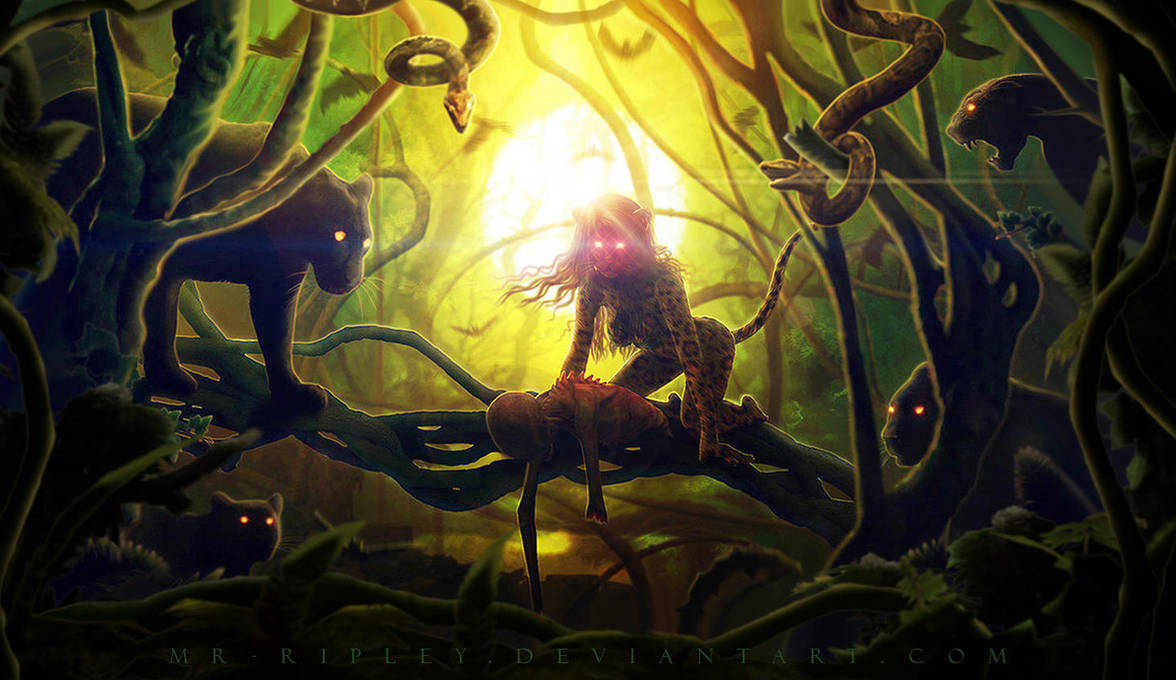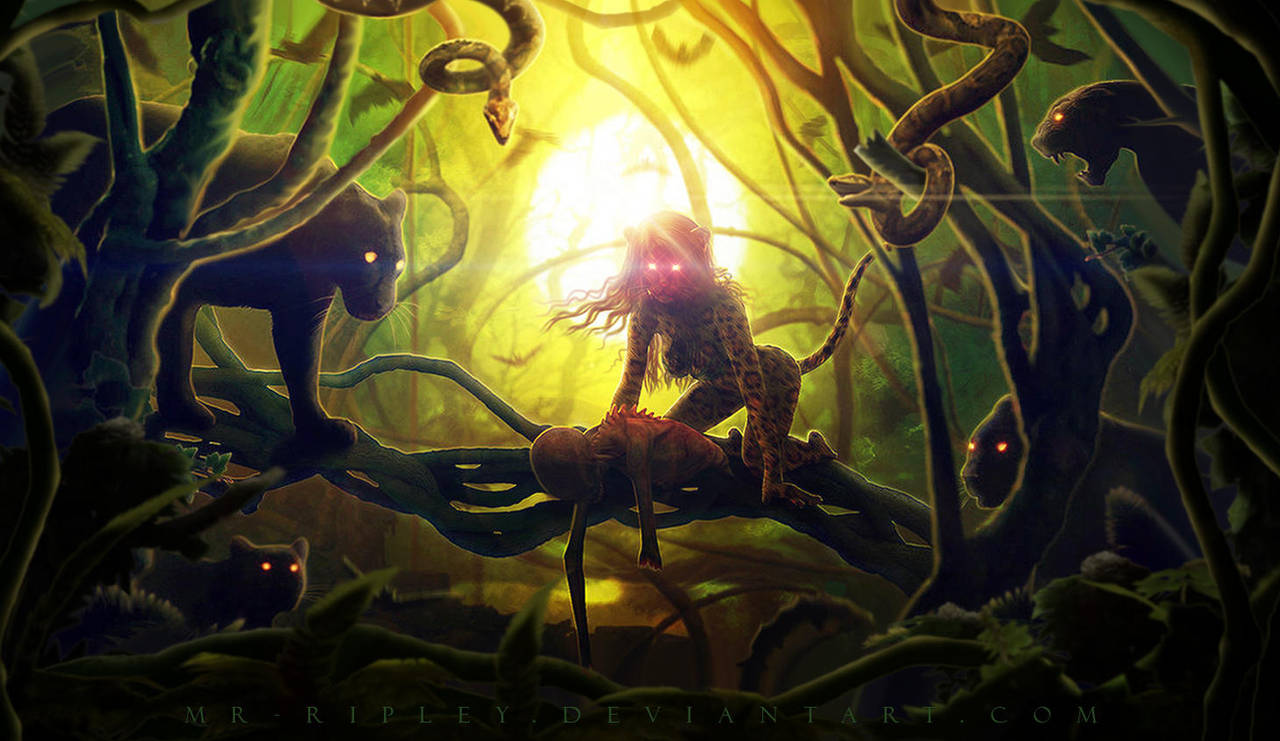 Watch
This is my entry for
Hope you like it.

See all entries here
odysseusut.deviantart.com/favo…
STOCKS:
Anyone can join within Jan 31.

I got to admit that this really has a well balance between the light and dark colors in this drawing that you have made. The animals anatomy really do face forward like they are really looking at you, especially the snakes(boas or pythons by the looks of it.) in the background. Also the setting defiantly reminds me of the poster for the 2016 jungle book movie that is coming out this spring. Even the sky in the background really helps balance the tones in this picture. I imagine seeing you do art styles like this that have do deal with setting so keep it up.

The Artist thought this was FAIR
6 out of 6 deviants thought this was fair.
First thing that startled me are the eyes of the girl and of the animals. Such contrast between dark body and bright eyes, like lamps or fire, make the scene look not only supernatural, but almost spiritual. The organic form of trees add to this feeling, I feel like I'm staring at a forest of spirits.
The only think that, in my opinion, break this feeling, are the snakes (mostly the one on the right), I would have seen them wrapped around the branches, in a more protective position, hunting-like position. The girl and all the animals act as hunter and guardians, always half in the shadows, as if they were giving some kind of a warning for the spectator not to enter the forest, and those snakes dancing in the wind are expressing more open and positive emotions (the one on the right looks almost as if it was smiling).
I hope you found this useful, this is an amazing piece of art that carry very strong emotions (wild is the word that immediately comes to my mind).
NB : I am sorry if there are some minor mistakes in this critique, English is not my native language but I tried to be as comprehensible as possible.

The Artist thought this was FAIR
3 out of 4 deviants thought this was fair.