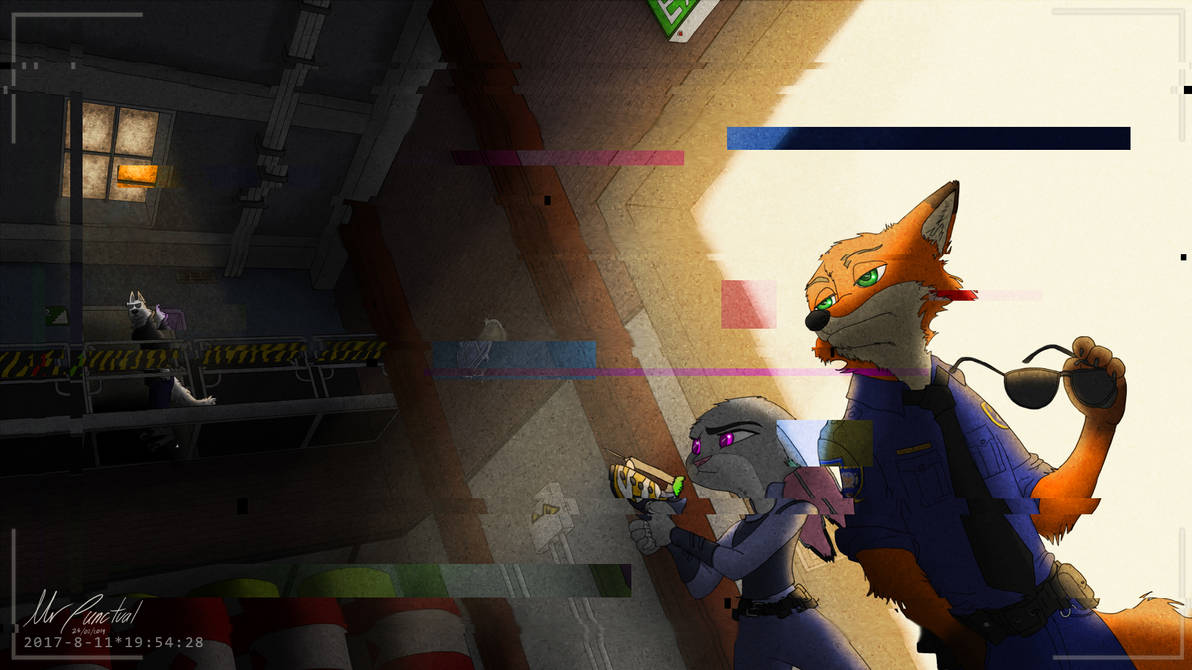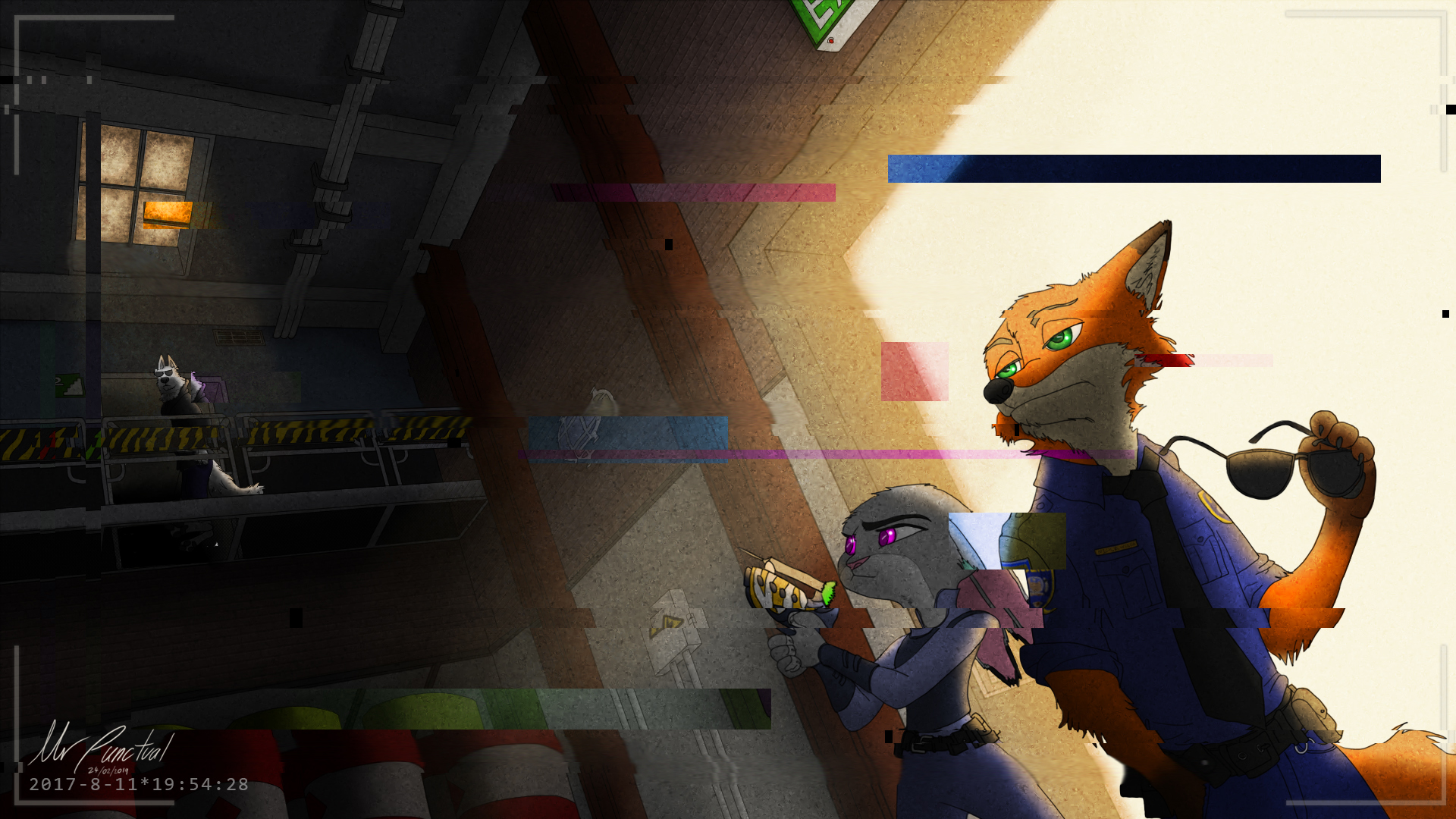 Part 17 of Disarmed
Entry Log... #057
Case identification Tag... «D15ARM3D»
Case Entry No... #003
CPU ID Tag
23-09-12-04-05-08-15-16-16-19

Agent ID. Agent Jack Savage, Agent Skye Winters
Date of Entry log 09/24/2018
Time 15:34:49
Location ZBI Headquarters


-Log Entry-
Finally some good news.
Mr.P, our ZBI Computer science technician and engineer has finally de-cripted and cleaned an image from the factory.
In his report this is but one image of several images that have been cleaned, and are ready to be scrubbed for new evidence and leads on our culprit.
This first image comes from a homemade remote controlled black eye, one similarly used by our NS division. no doubt to check and watch for Nick and Judy's arrival.
Mr.P has already tried to find any GPS location connected to black eye, but hasn't had any luck.
According to Office Wilde and Hopps statements, after they first entered the building they were unaware they were being watched.
Hopefully these image will shed some light onto our grim situation and as to what happened inside.
-Personal Notes-
I would ask Nick and Judy on their details of their investigation but sometimes it is better not to bring up the past.
-Artists Notes-
Firstly I would like to apologize for taking so damn long.
Secondly, I'm going to be answering the question on mostly everybody's minds. how did Nick and Judy lose their arm.
Sorry again because It wont be until the next few or more images until we really see how that happens.
This time i'll do my best to get an image out next month. No promises though.
Previous
Next