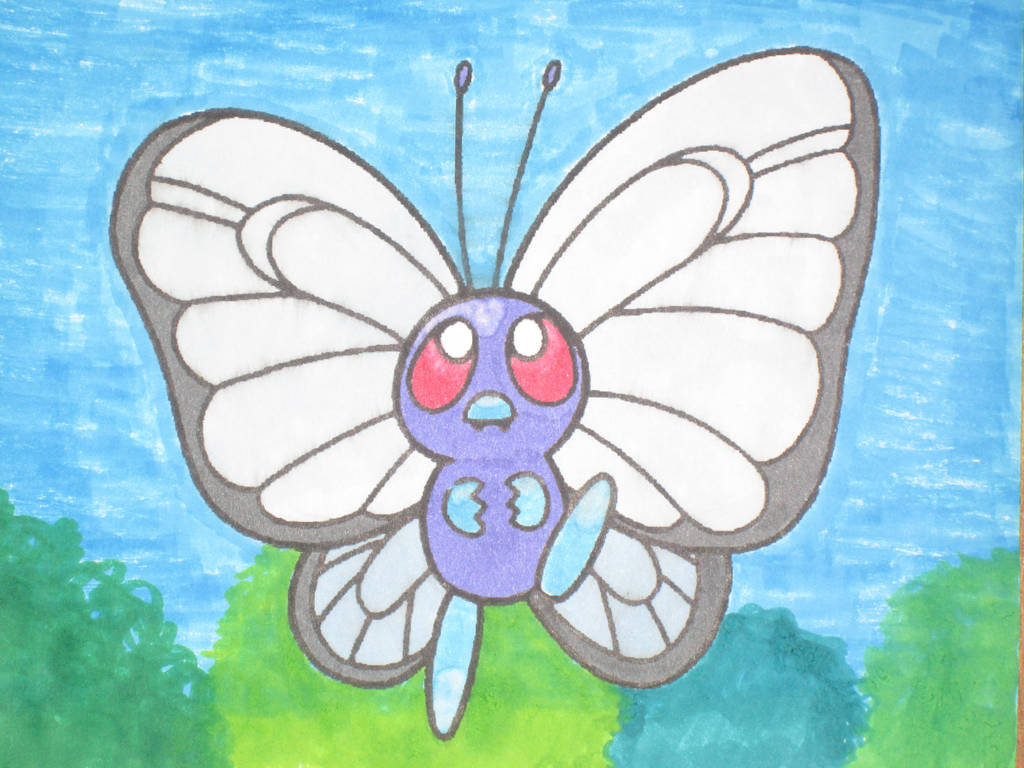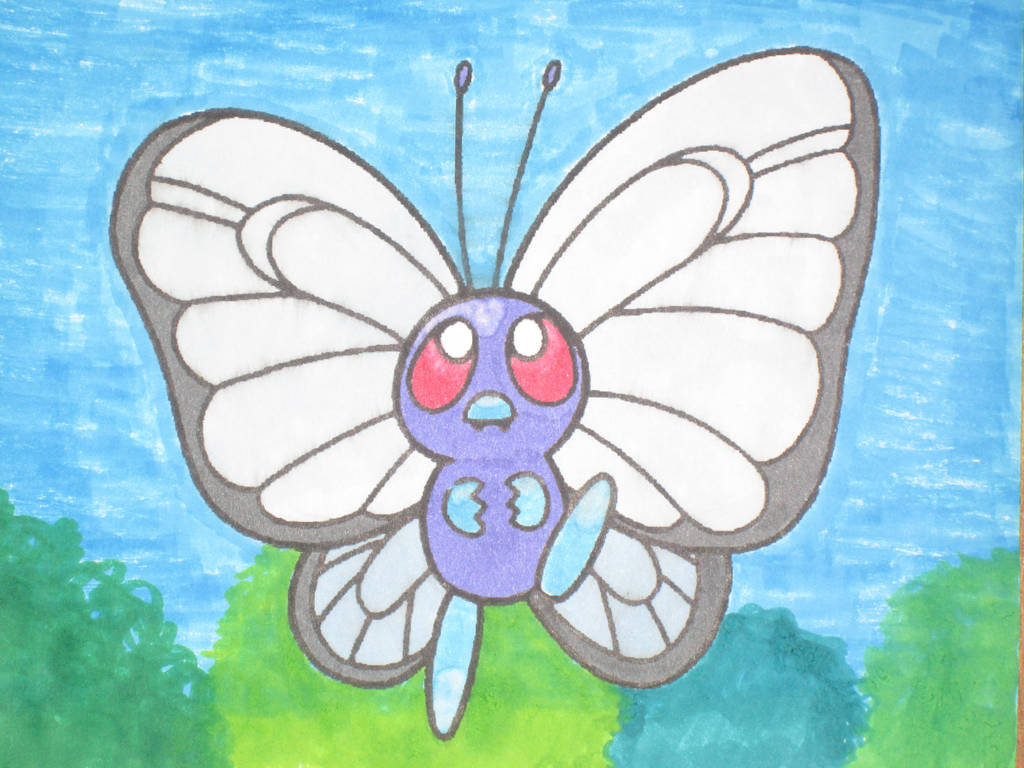 Watch
Pokémon # 012
Type: Bug, Flying
Butterfree has the superior ability to search for delicious honey from flowers. It can even search out, extract, and carry honey from flowers that are blooming over six miles from its nest.
You can read about its complete statistics here:
www.pokemon.com/us/pokedex/but…
This is my second answer to
pinkythepink
's challenge this month...The subject is "Butterflies".
Since I've never drawn butterflies before, I thought I'd search the internet for butterfly linearts to color. I did find a couple of them, courtesy of ColoringKids.org...You can find it here:
coloringkids.org/butterfly-col…
Character created by Nintendo