So, I thought I'd have a go at doing a journal entry. I've uploaded a fair few pictures recently which have been heavily modified versions of things that I'd previously drawn and coloured in Photoshop. These were pictures that I'd drawn and coloured many years before (I think the oldest one I've changed was about 10 years old), when I was still pretty new to Photoshop, and hadn't quite mastered the ability to give things that extra bit of polish that I feel I'm able to now. Some of these very early pictures were also the first things I'd properly drawn in many, many years and I was in fact still pretty rusty at that part too (I'd been inspired by this awesome Transformers art book I'd bought called 'Genesis' which had some truly amazing pieces in it by the likes of highly talented artists like Guido Guidi,
Don Figueroa
and Mark Brooks). A lot of my early line art was a bit crude and often perspectively and proportionally a bit wonky. In the early days I used to scan a lot of stuff straight in after drawing it in pencil and didn't really know how to get the lines all nice and crisp, resulting in a lot of splodgy grey bits in the lines. Nowadays, I do try to make a point of inking over the pencils first before scanning and use a combination of changing the white/black balance with the 'levels' option and changing the lineart to bitmap and then back to RGB to get rid of all the grey bits. I think in the early days of having a few experiments with drawing stuff I didn't used to appraise it quite as critically as I do now before scanning it. so I may have had an awareness of, for example, a characters head or other body part being out of
proportion with the rest of the body but I'd just think 'Ahhh, sod it, it looks close enough to being ok. Let's crack on so I can get to the fun part of colouring it'. Also, nowadays I know how to correct stuff stuff like this after scanning with a bit of digital manipulation, so I know I can get it looking better and in the right perspective later even if it's still not quite looking right in the early stages.
So the idea with this entry was that I wanted to show a few examples of before and after artworks of mine, to show to any budding Photoshoppers out there that with a bit of perseverance even the scrappiest, wonkiest bit of line art can be turned into a mini-masterpiece *cough - may have inadvertently left my modesty at the door there* with the right selection tools, brushes, clone stamps and combinations of cubes, rectangles and lines. Oh, and lots of glowing and shiny stuff. Glowing stuff rocks!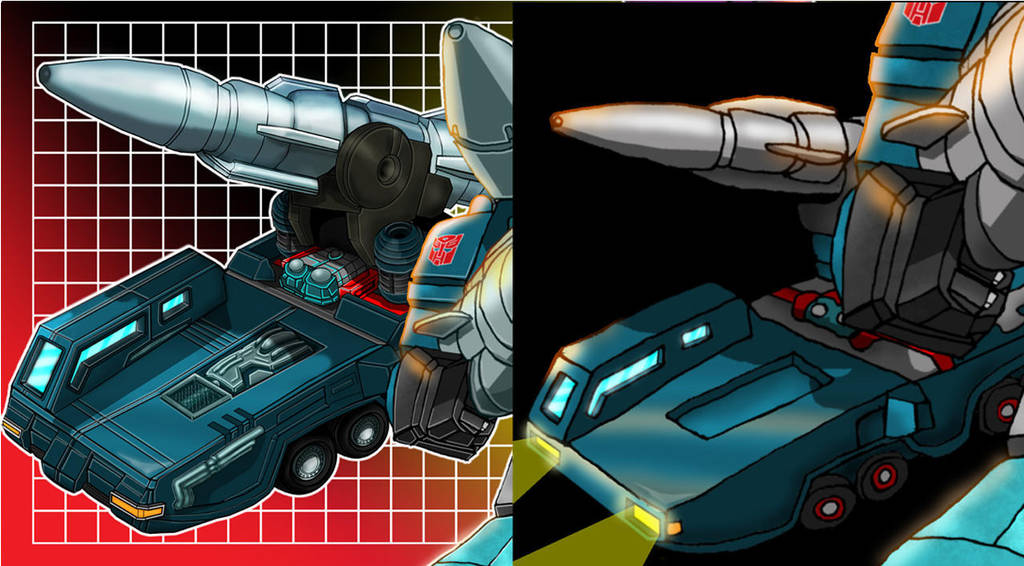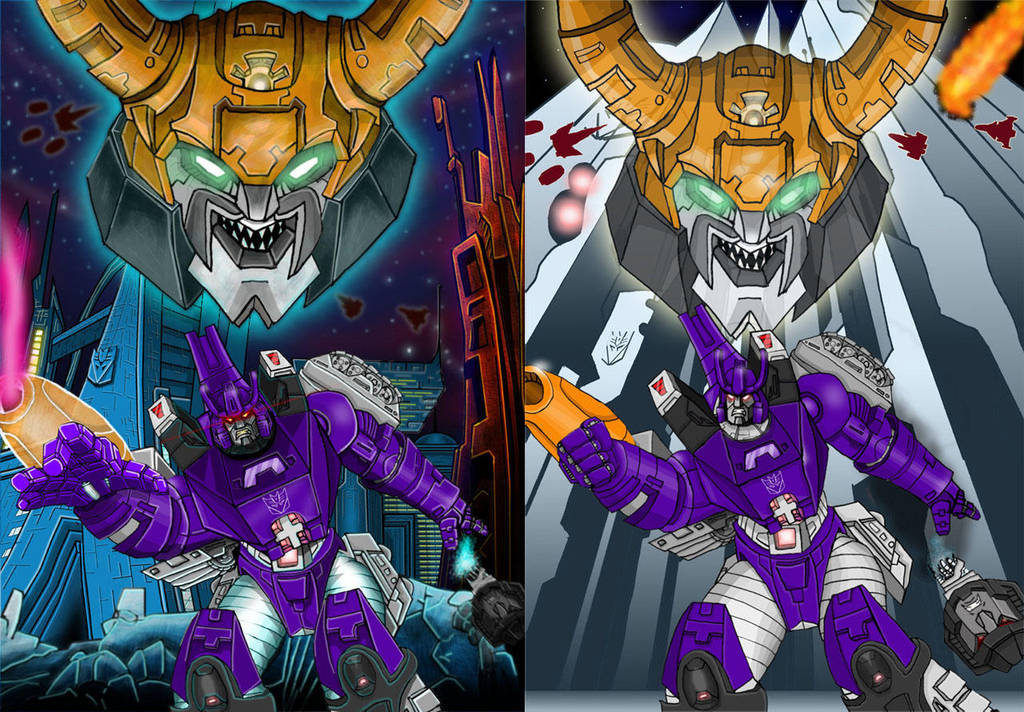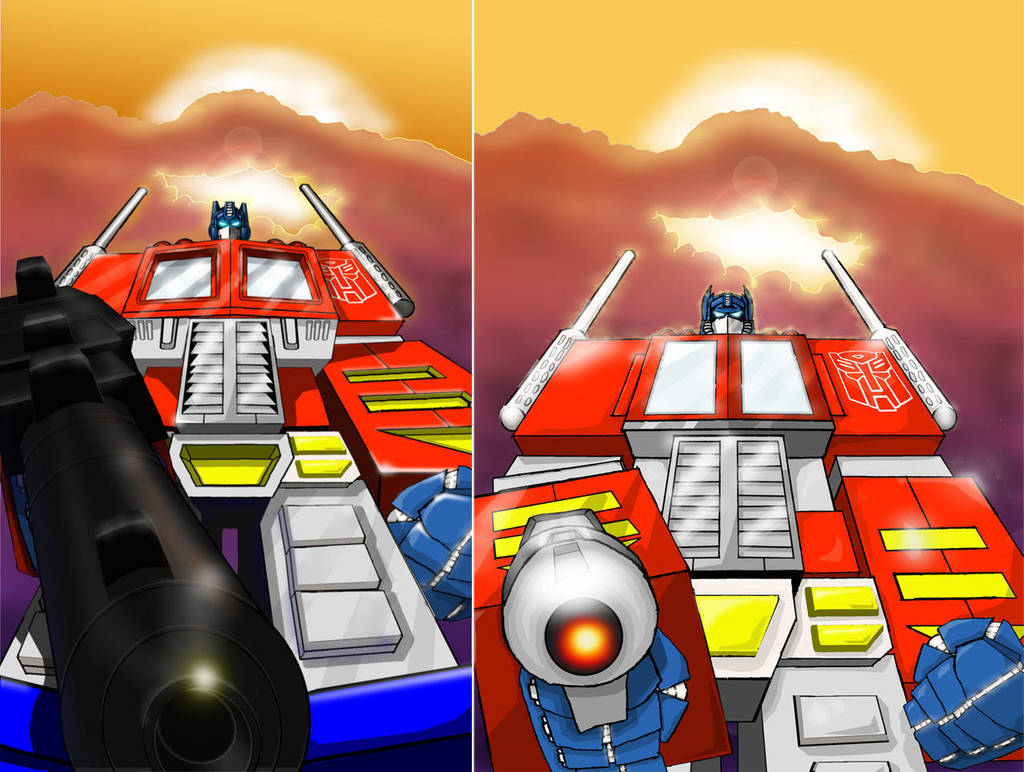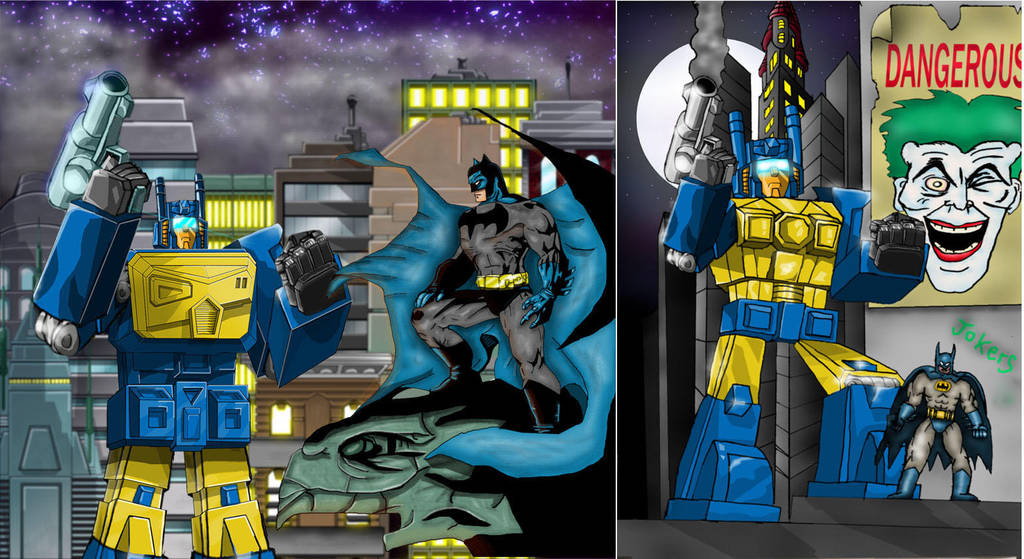 This Nighbeat and Batman pictures is practically 95% all new stuff. The only things I kept from the original were Nighbeat's head, arms and part of a leg. I majorly ballsed up the vanishing points and perspective on the city in the background in the original picture - it's pretty half-arsed. Also, the Batman lineart was awful (Joker's not much better, but I think that might be salvageable for a future project. Maybe...). So glad I went back to this idea and did it right.
2017 edit: I've actually ended up making a few changes to the already edited version of the original Nighbeat picture in my gallery over the last day or two - a bit of tactical cropping and a bit (well a lot) of additional detail make a big difference. I've also sorted out a few perspective and proportional issues as well.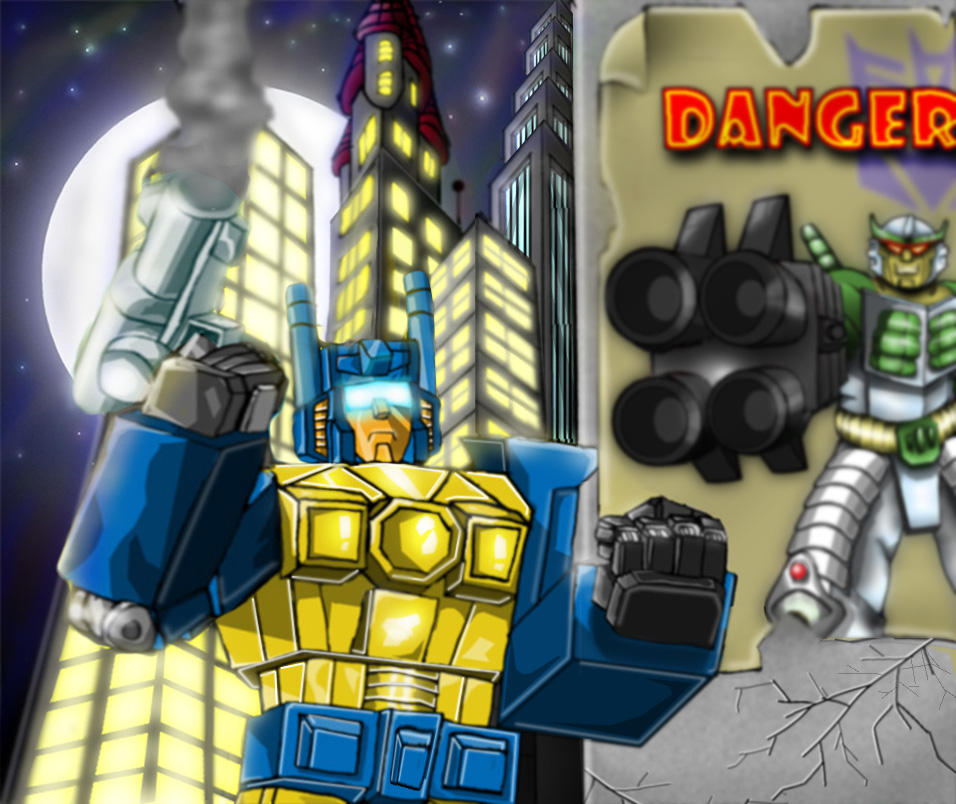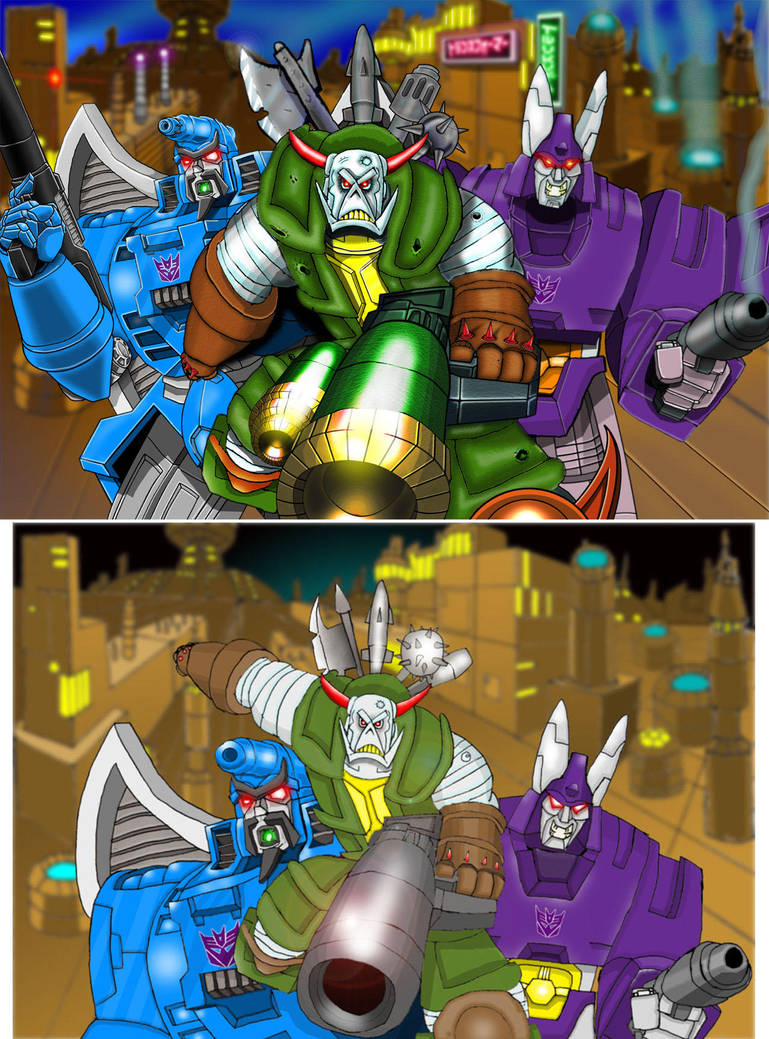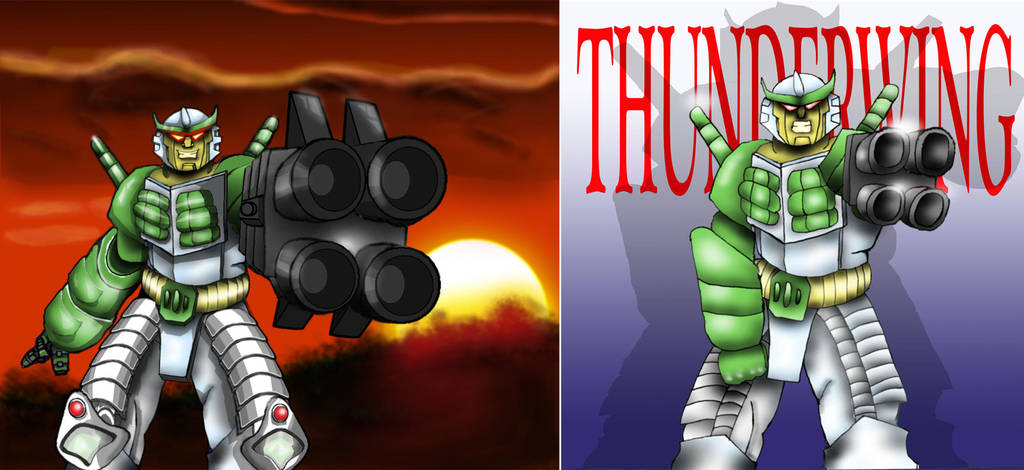 I'm not sure why in the original I decided to draw Thunderwing looking like he'd had a stroke and lost the use of his right arm. It looks seriously dodgy, like he's fumbling around for his robo-cock or something.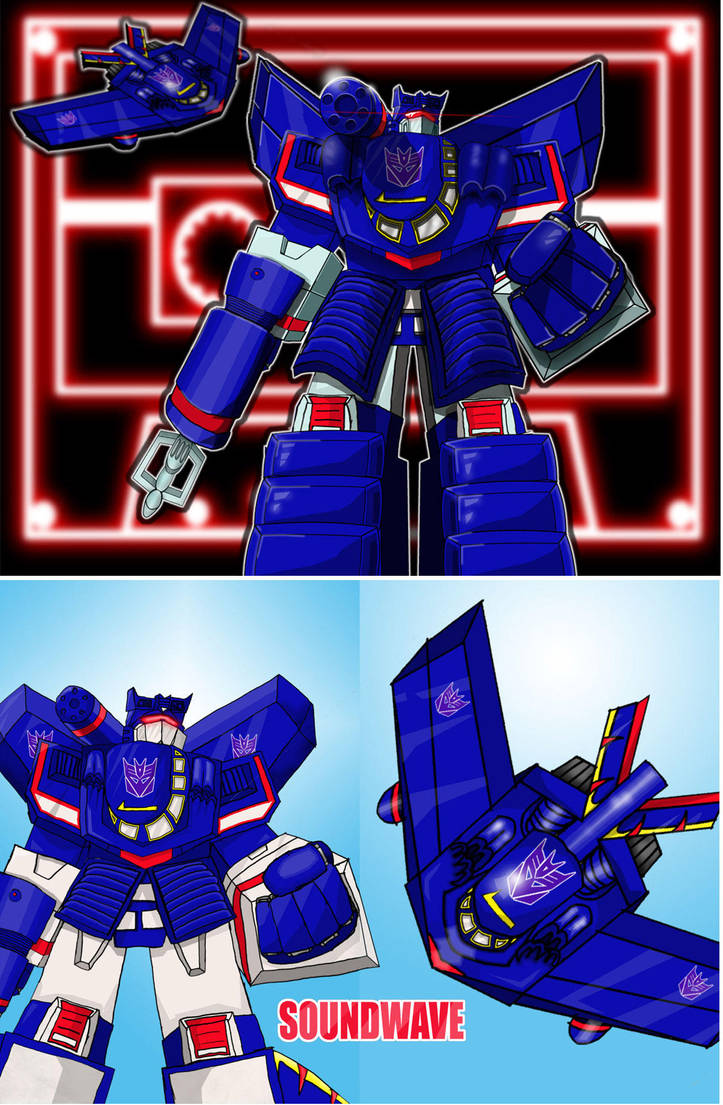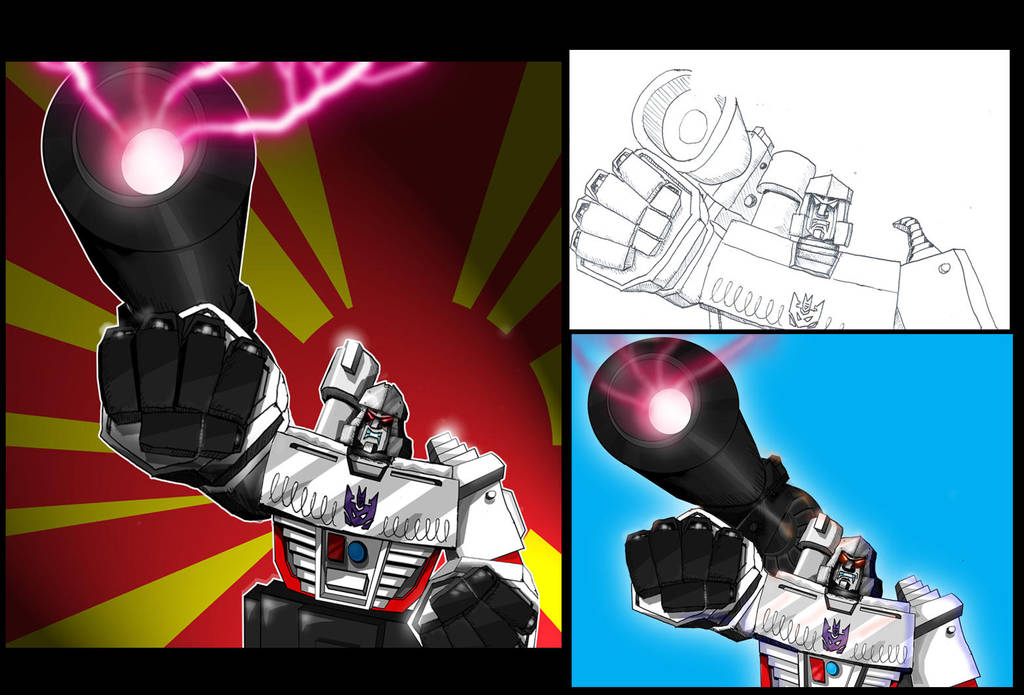 The Megatron picture really highlights how you can polish up a bit of pretty substandard linart in Photoshop - it started off as something I doodled at work.
Edit: I've ended up changing Megatron again by giving him a new head and a few extra bits of detail and a bit of a clean up of some of the line art.