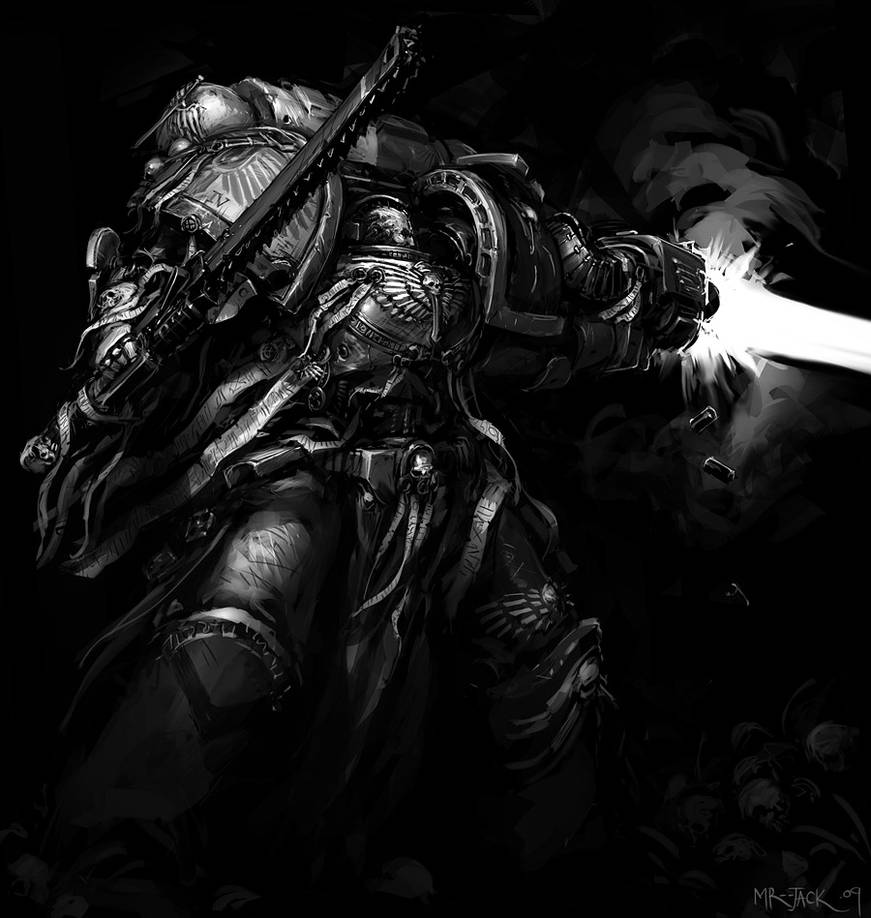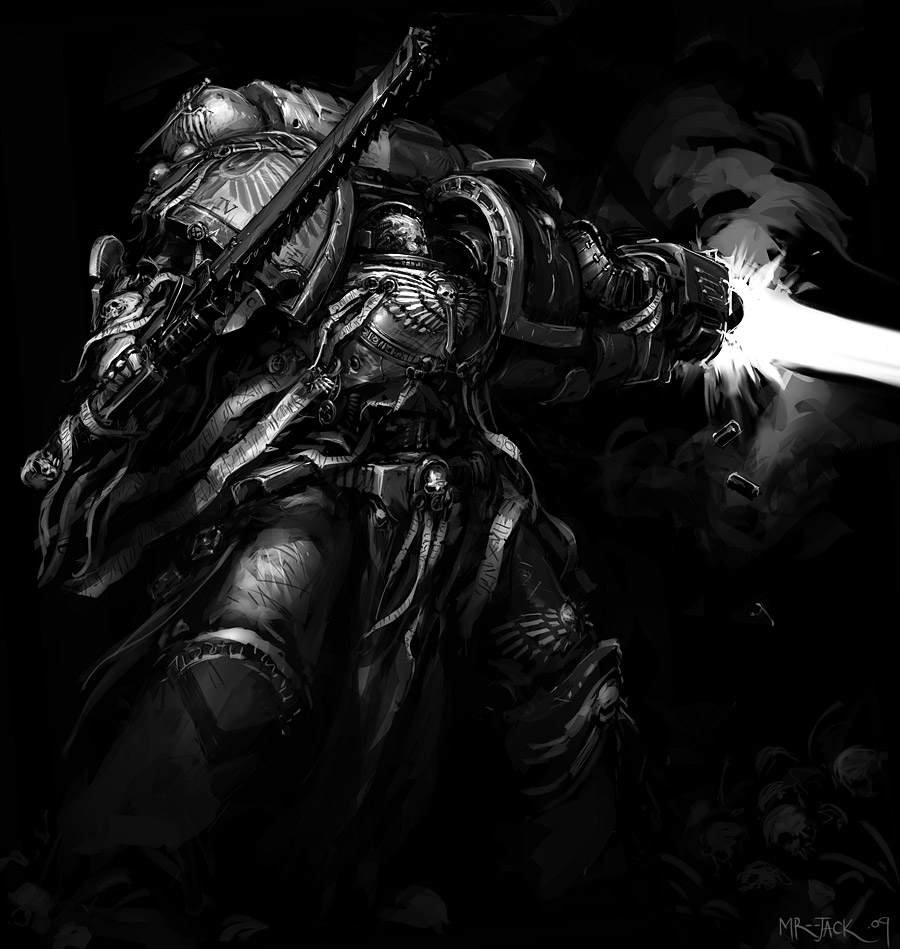 Well well! Finally got around to polishing off some 40k fanart

Felt like it for ages now, so there you go.
Was intending just to be a rough sort of drawing, ended up going pretty all-out on it. About 5 hours, in PS.
Enjoy!
(and he's from a splinter chapter that's (somehow) mixed Dark Angels and Blood Angels, in case you're going to ask, which is what my space marine army's painted as)
Inspired by this ridiculously awesome
Grey Knight
pic mostly.