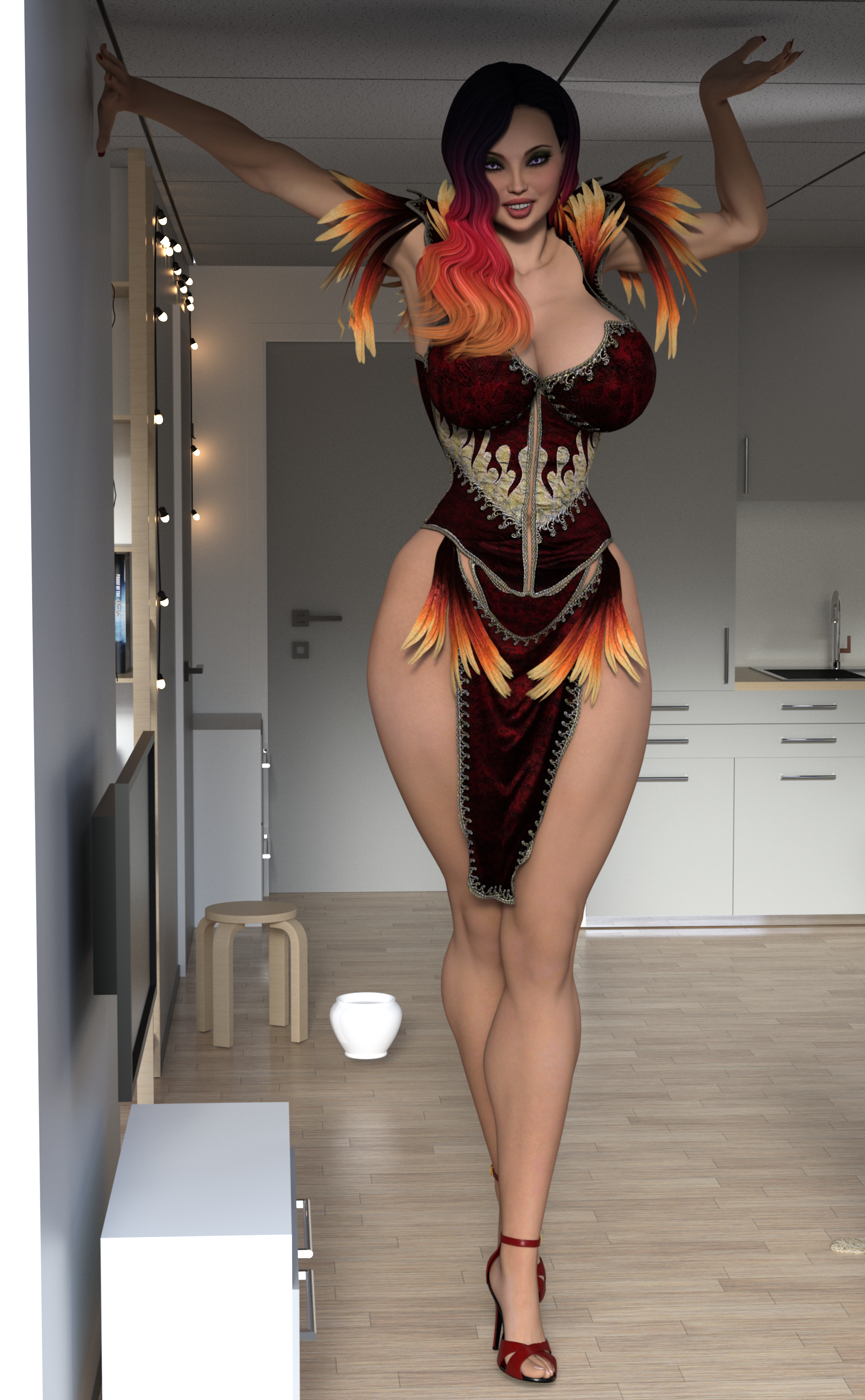 Watch
As many of you know, I'm trying to do writing and pictures, and whatever else I can do as a job, rather than a hobby. Knowing that Second Life isn't exactly the best medium for pictures and comics, I took the plunge into DAZ Studio.
I've found the computer that will render faster, and allow me to also write while the system is rendering (because when I'm rendering something, I literally cannot touch my computer. Moving the mouse will often shut the computer down)
This computer, including taxes and shipping, will cost $1,685.

EDIT: I NOW HAVE THE COMPUTER! However, now I'm trying to pay off the addition of two graphics cards and a power supply. The total for those items (plus installation) came to $1550.

As you know, I'm not exactly raking in money at this point. I do have a couple of writing commissions to work on, but thats about it. I had an idea. It might blow up in my face but I've got to try.
I am going to offer "pay what you think is fair" commissions.
That's right, you read that correctly. You note me with what transformation you want to see. By default, I am going to use DAZ to do the commission. If DAZ cannot be used, then I will check with you first, then use Second Life.


Here is how this works:

Once you commission something, I will do my best to get it done promptly. I can now use scenes!

The maximum number of steps to a commission like this is three. I would prefer pinups, but will go as far as three steps in a sequence.

At this point, I only have a limited amount of resources as far as clothing, hair, skin, etc. If you have a lot of specifics about certain clothing, hair, or skin, I may not be able to do it. DAZ products are really expensive. (In Second Life I can buy a really nice outfit for the cash equalivalent of $.50. In DAZ, that same kind of outfit runs $19 and up, depending on if you want different textures.)

I don't want to be that person, but please... if you are going to request a commission, knowing I'm doing it for a cause like this, please don't stiff me. I'm going to post all commissions straight to DeviantArt (no Patreon 60 day wait)


I know people are struggling out there trying to make ends meet. Believe me, I'm there too! Any generosity would be appreciated!
LINKS TO MY STUFF!

Once again, Mistress Phoenix, you have blessed us all with another mouth watering render!

This piece should be framed and placed in the most prestigious museum! Phoenix is stunning, her size and shape is enough to make any man weary! I love the background in this render, there's a lot going on in terms of detail, but, the dull colours ensures to never steal the attention away from the true focus of the render, Phoenix. Once again, looking very powerful and dominant, I wonder what she's doing in this piece. To me, it appears as if she is growing and enjoying it very much! The expression on her face also makes me wonder if there is someone else in the room, or, if we (the viewers) are supposed to be the ones in the room. What I would give to be in a room with this vixen!

Once again, this render is flawless! The artist's skills and techniques have been used to their full affect. The shading is brilliant, the posing is perfect and the use of dull colours to 'hide'the background was ingenious! 100 out of 10! Please keep them coming, my mistress!!!!
The Artist thought this was FAIR
11 out of 11 deviants thought this was fair.
I do say i love your artwork, the only thing i would say is that vase in the distance it kinda looks out of place but and that random spot on the right... i don't know really what that is, for the rest it looks amazing. Her smile and pose makes her looking dangerous and it looks great, and her size wow she just fits perfectly in the room even with her high heels, and her outfit is stunning and it fits with her hair i just love the colors.
So for me you did a stunning job.

PS

I love heels so much
The Artist thought this was FAIR
1 out of 1 deviants thought this was fair.