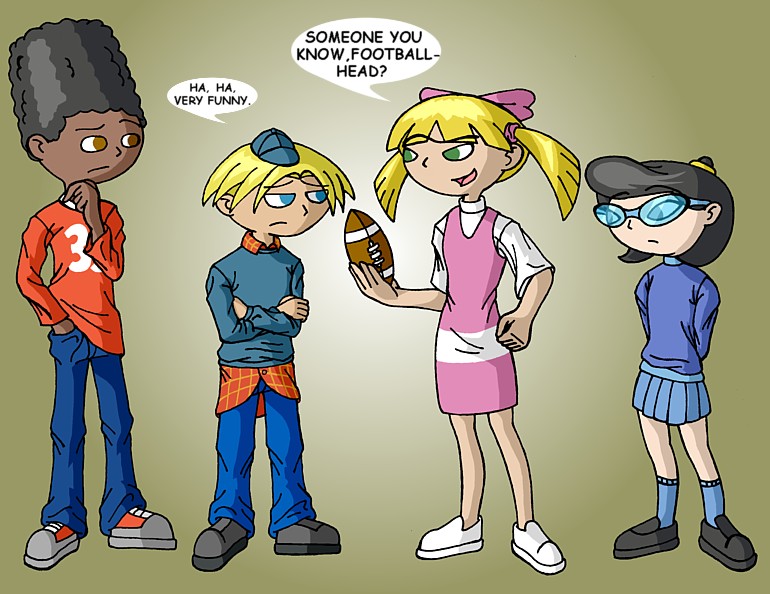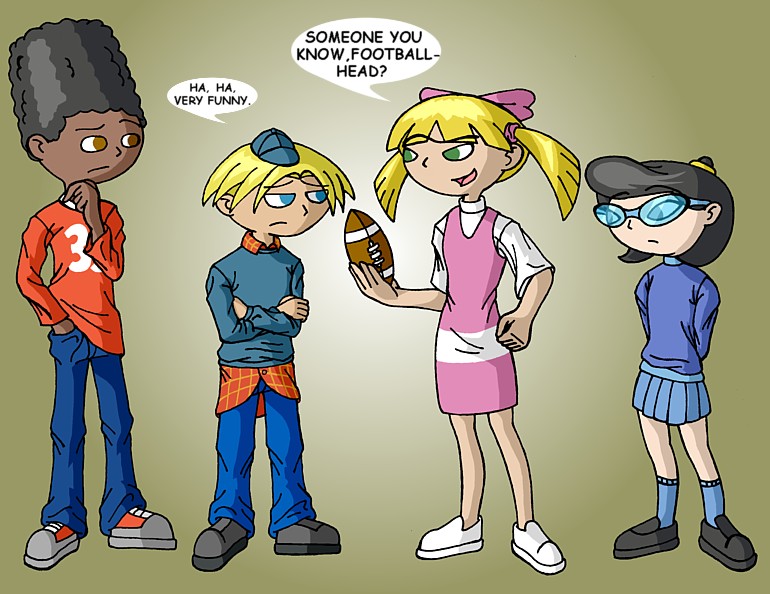 Watch
Yeesh, I'm hatin' that limited title space again. Gerald, Arnold, Helga, and Phoebe from the show "Hey Arnold!" drawn in my style. In this pic, Helga is using a football to make fun of Arnold (heh, what's new?

). And, yes, Arnold's hat is supposed to be ridiculously small. After all, according to the show it was an infant's hat given to him when he was a baby so I'm sure it'll be noticeably tiny. Not really happy with how Gerald and Arnold came out, but I am somewhat satisfied with Helga and Phoebe.
Drawn by hand and colored on PhotoStudio.
Disclaimer: I do not own Hey Arnold!