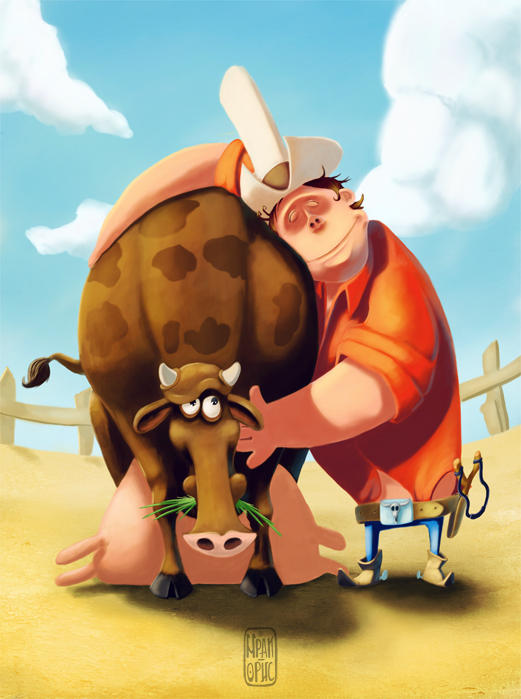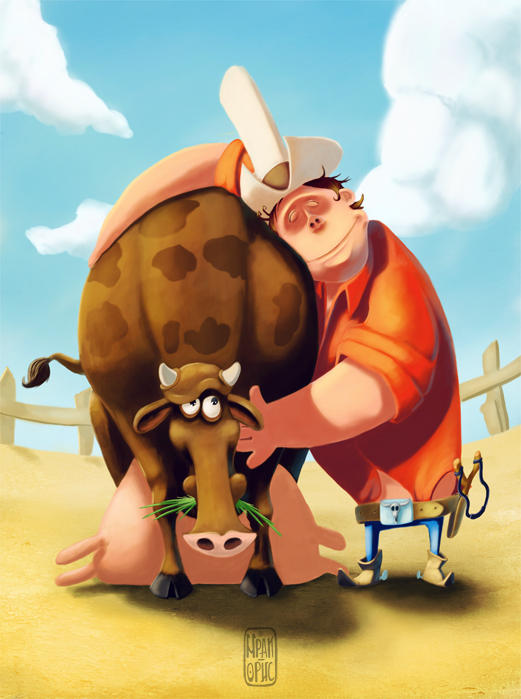 Watch
All you need is HUG
Hug is all you need....


Nice!

Reply

Reply

i love this. it has its very unique style. but why has the cowboy a slingshot?

im just interested
Reply

hey,thanks!
and why not a slingshot?

Reply

the story which is in my mind behind the picture is that the cowboy shot the cow because he's mad on her because she kicked him and the cow said sadly 'You never loved me.' and then the cowboy said 'of course i love you! i love you more than my wife' and hugged the cow. and this is the moment where the 'picture was taken' or in this case the picture was drawn.
i think this belongs to creavtive freedom of an artist if he draws a slingshot or not

Reply