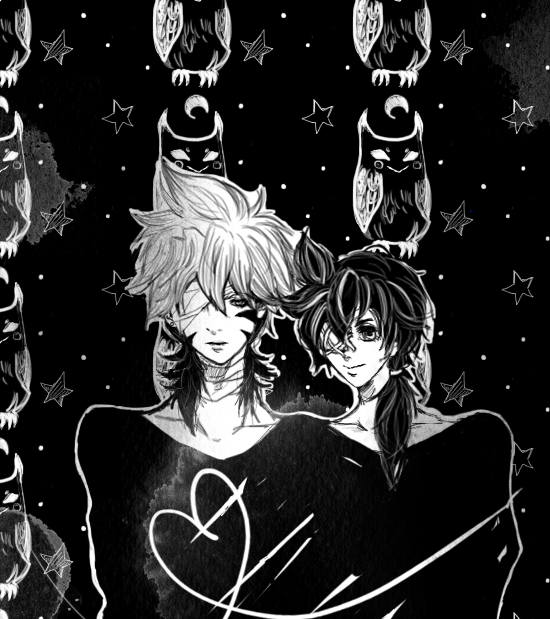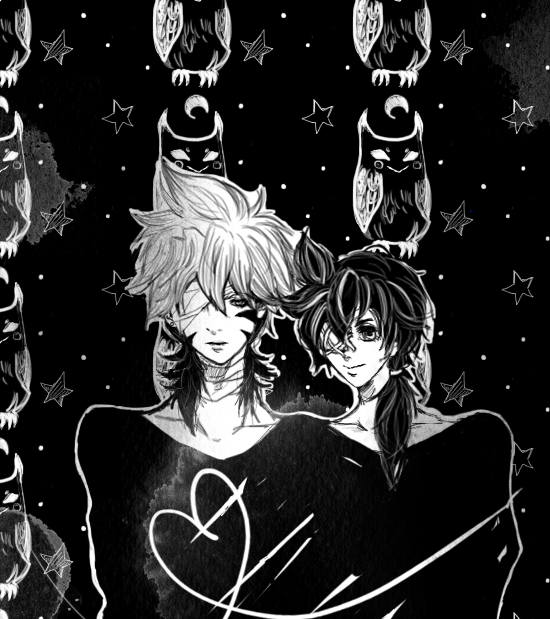 Watch
I wanted this account to not be empty. So I just made something real quick.
Ahhh, please treat me well Bakuten Shoot Beyblade fans.

Takao and Kai.

I love how you've drawn their hair wavier, it makes them look really handsome :3
Reply

we'll treat you well

Don't worry.
Lovely work with the black, even though black is a heavy colour the pic itself doesn't feel heavy, maybe it's the heart that lightens it up a bit.
Hehe, lovely mean looking owl in the background.

Reply

Haha, I'll hold you up to that!
Thank you and I think it's because all of the white in it? Thanks! I'm new to the fandom so I don't really know the etiquette.
Reply

Could also be the image itself, what it illustrates.
I don't think we have any etiquette... *thinks* Just the reguar stuff: be kind, don't steal, have fun.

Reply

It could!
Ah, I come from the Japanese speaking side of the fandom. So I want to see how the English one is like. So far Canadians and English people are really into it!
Reply

I think we're all over the place. I'm from Sweden.
Ah, the Japanese side. How are things there? You guys working another page than DA?
Reply

Ah, how is Sweden?

It's fun? They have lots of events where the fandom could meet, cosplays and pairing doujinshi conventions.
Also we are on pixiv and we have forums.
Reply

Reply

they look really good! loved!

i eally love the owls, but now im curious, why owls? xD
Reply

Ah, thank you so much for the comment!
I love owls too and it's because for some reason Kai reminds me of an owl. Maybe it's his scarf? That and also I was in an owlish mood. I also adore foxes, so I love your icon,hehe.
Reply

Love love it. Especially your style!
Reply