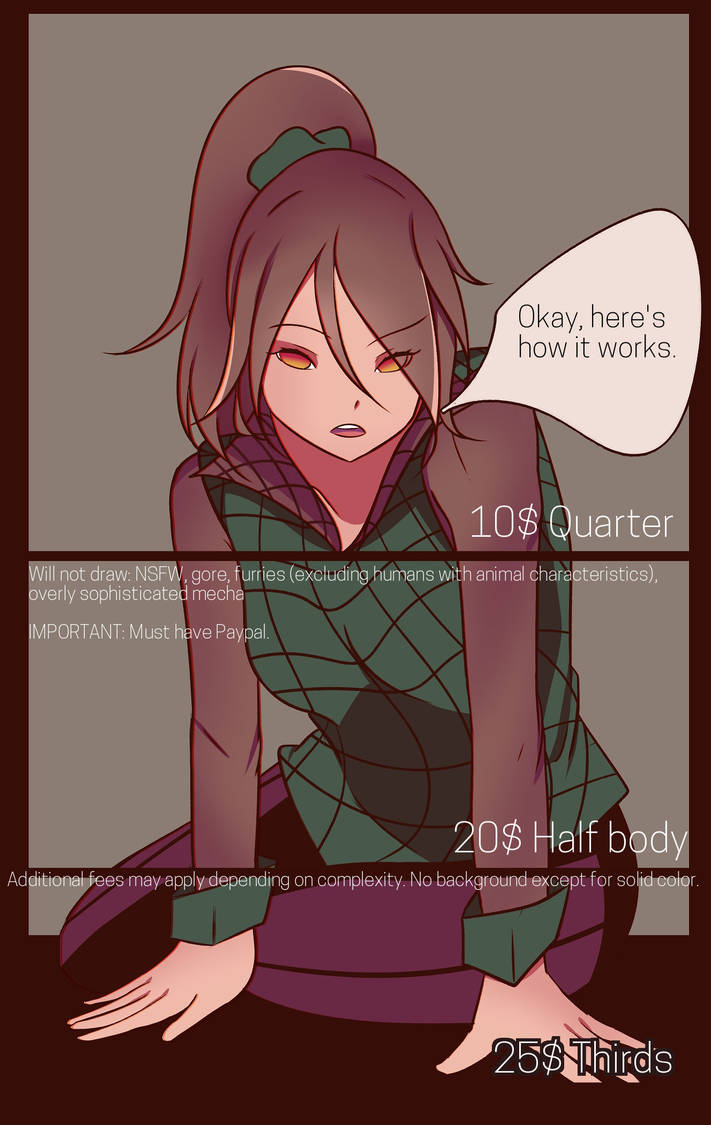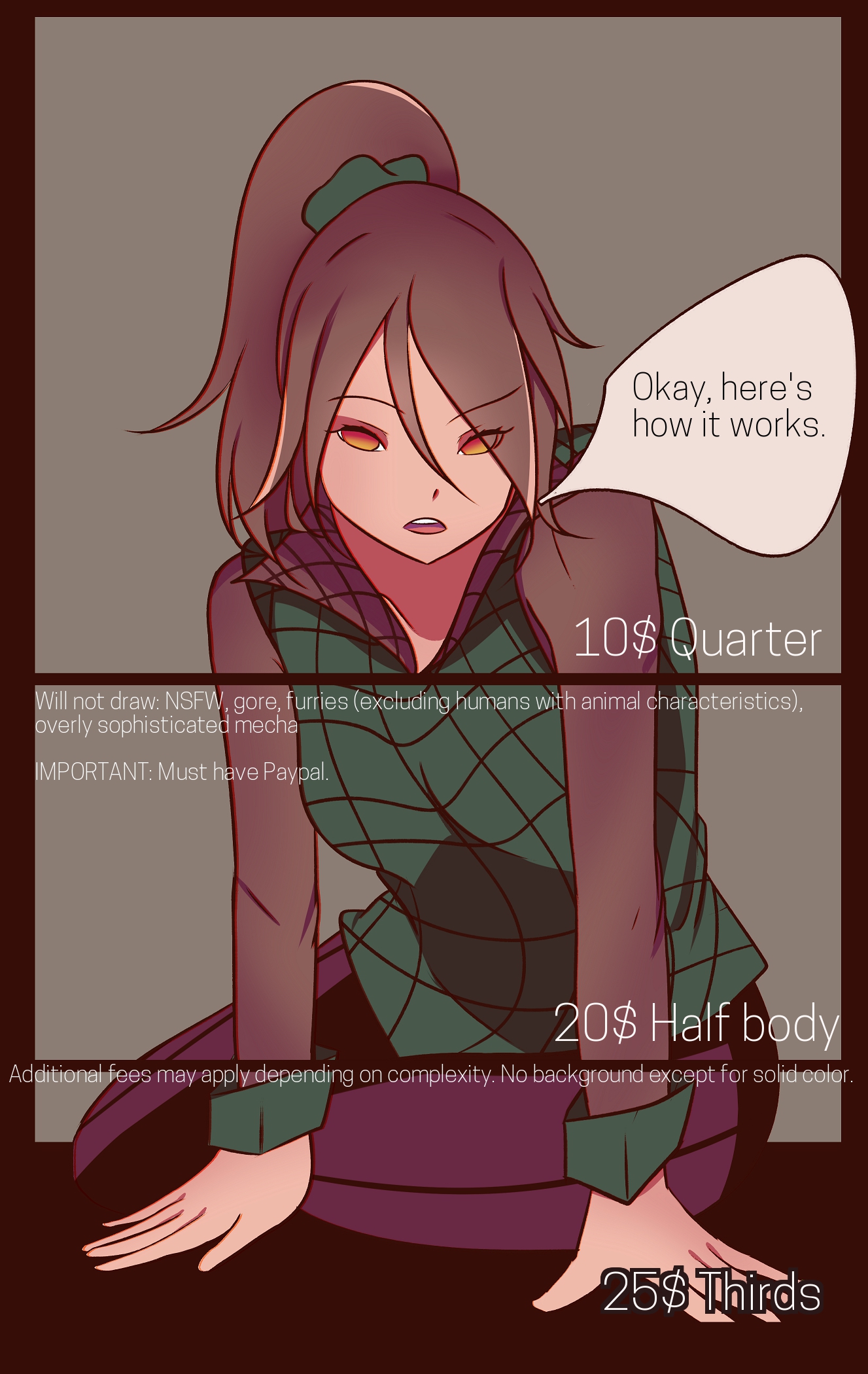 Watch
PM me here or at facebook.com/maytiscloverfield!

Muahahaha!

LIST:

- 10$ Headshot
- 20$ Half Body
- 25$ Thirds

-Cellshaded, fully colored.
- Additional fees may apply depending on the complexity of the drawing.
- Can add a simple border upon request!
-Payment via PAYPAL only

WILL NOT DRAW:
-NSFW, gore, furries (except humans with animal attributes), overly sophisticated mechas.

PROCEDURES:

Pay first, then we'll work on it. I will send you the lineart, and then we will see if there's anything that you wish to change, then resend it again, repeat until expectations are met. After that, I will color, and there will be no more changes allowed to be made to the drawing except the colors.