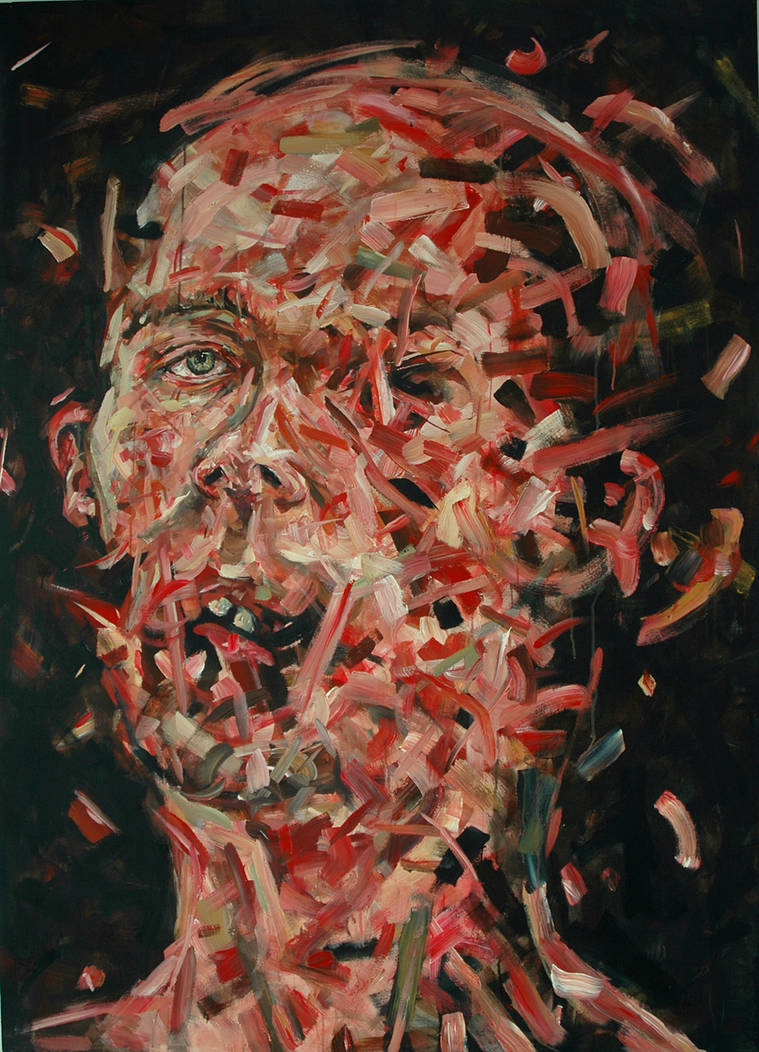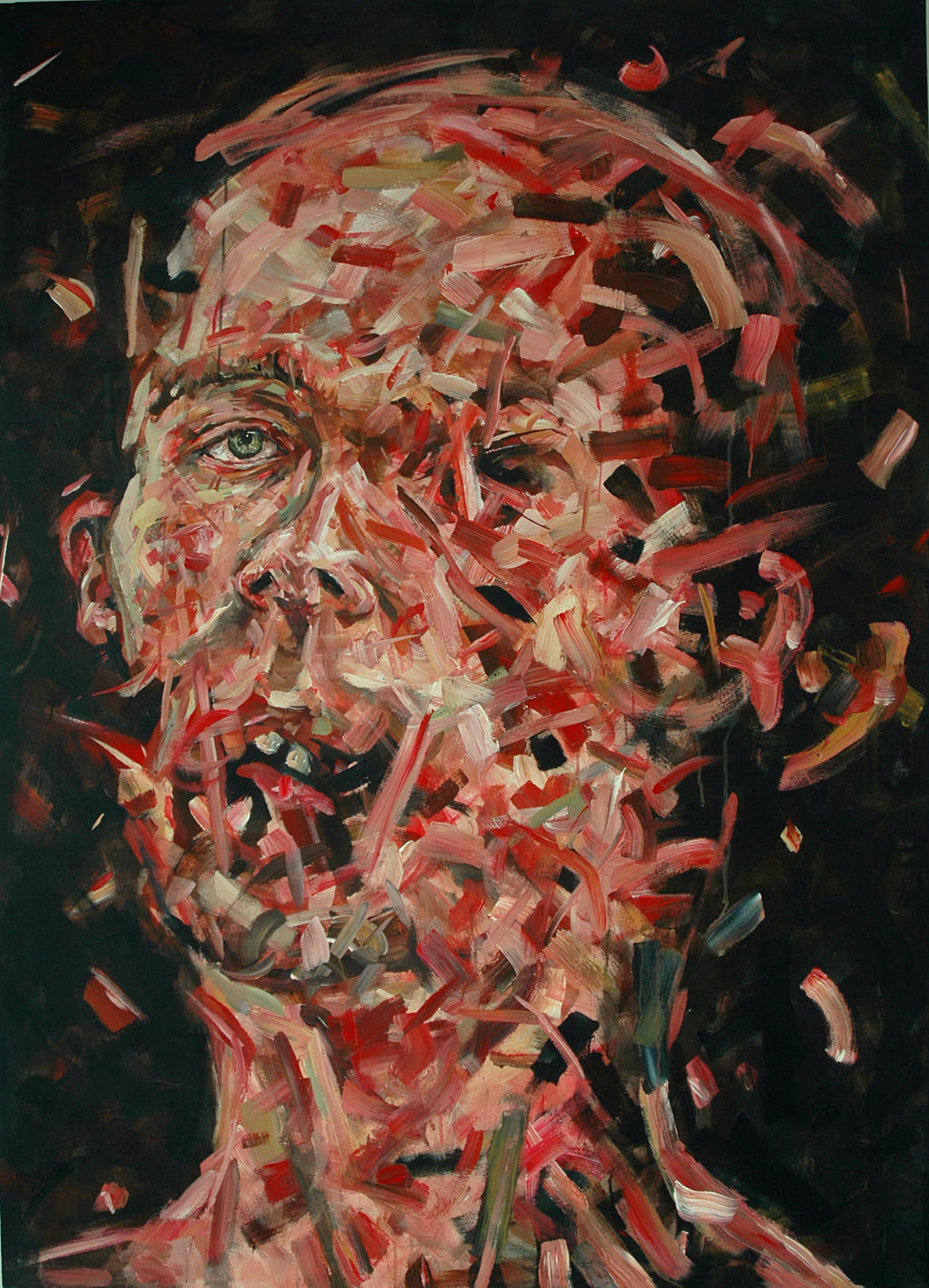 Watch
(part 1 of 2)
This is the piece I did fr my Final Major Project. I was exploring deconstructing forms.
I'm really interested in brush-strokes, and how they can be used to construct forms. And I attempted to explore this in this piece. I wanted to paint in a way that shows the process of how the figure is constructed. And to do this I had to deconstruct it. This piece depicts that deconstruction occurring over time. Almost like it's devolving.
Also, the artist, *
DerKlox
, here on DA, has been a massive influence to all of my work of late, but especially this one and it wouldn't be fair not to mention him here. Go and check out his work, it's like nothing you've ever seen before..
-
acrylic paint on canvas, 50 x 70 inches

tight. i dig the concept and you did a really good job!
Reply

awesome detailing!

the theme's really interesting, too!

Reply

Thanks. This is the culmination of all my ideas over the past year finally focused into one piece..
Reply

I might buy this if you want to sell it.
Reply

Possibly. It's up in a show at the moment. And I'm not sure yet. I'll let you know if I decide to sell though..
Reply