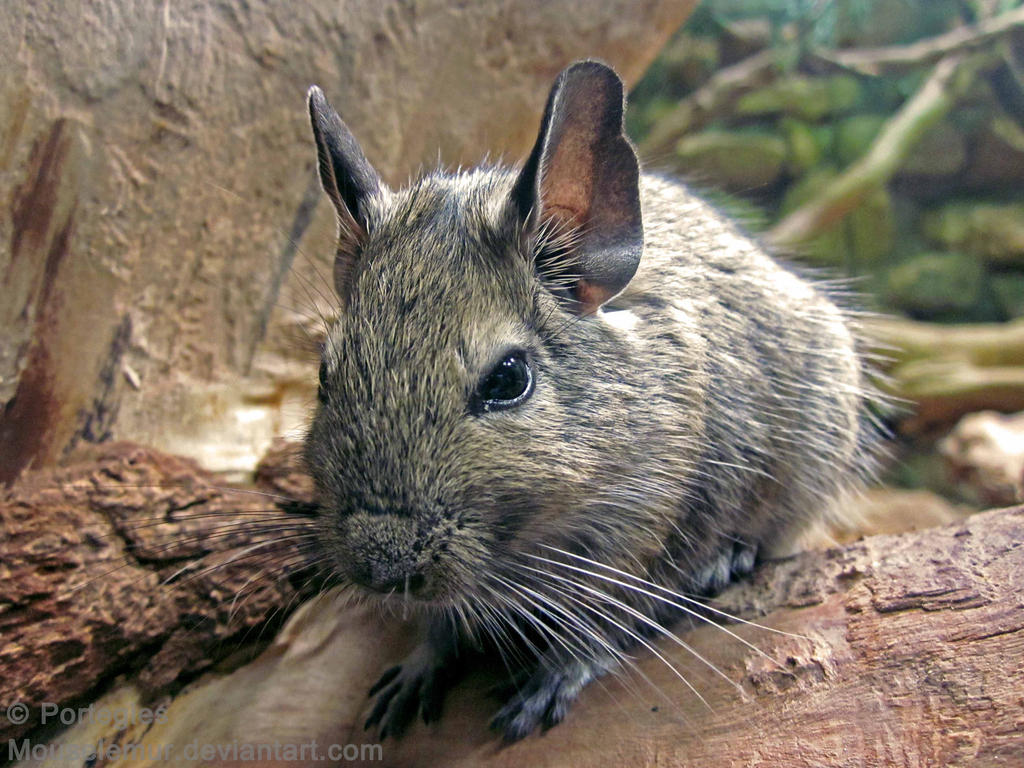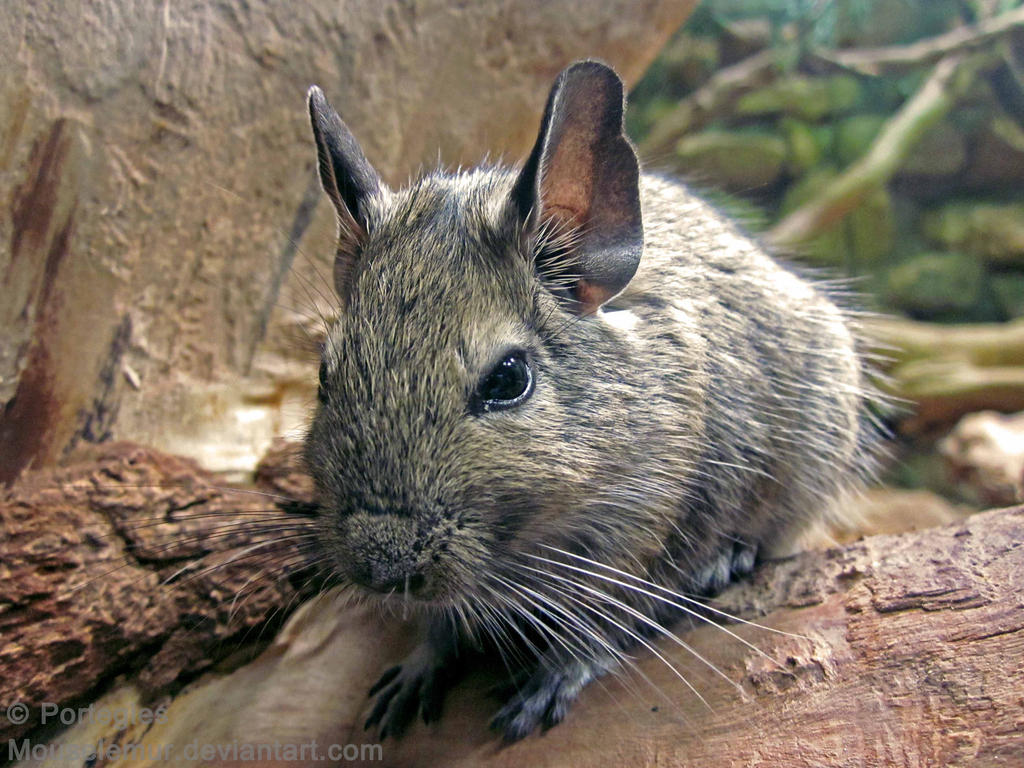 Watch
Photo taken in July, 2013 @ Allwetter Zoo Münster, Germany

A rather small rodent that I don't get to see often. This is one of the better - if not my best - photos of this animal.

Species: [Common] Degu or Brush-Tailed Rat (Degoe)
Latin name: Octodon Degus
Originates from South America, first discovered in Chili.
Current Status: Least Concern
Did you know:
…The Degu is family of the Chinchilla and Guinea Pig.
…The name Degu derives from the Mapudungun Dewü (South Chilean Language), which means "Mouse" or "Rat".
…It's cheek teeth are shaped like figures-of-eight, hence it's Latin name "Octodon".
…Degu's can often be kept as pets, except in Newfoundland and Labrador (Canada) and New Zealand, where this is strictly forbidden.
…Degu's are prone to diabetes, and are for this reason popular research objects.

© Me
Please respect the copyright on my photos. If you want to use any of them, ask my permission first.

I used to have both pet Degu's and Chinchilla's both were very well behaved and adorable!
Reply

I always heard especially chinchillas could become quite agressive, but they look so cute

Reply

They're sold as pets here, but I can't afford to get some for myself. XD
Reply

I'm not a supporter of exotic pets myself (though I'm not sure whether a degu would qualify as "exotic"

), but I do love animals

I know for example Raccoon Dogs can be legally kept as pets where I live.
Reply

Great photo, thanks for sharing!
Reply

A degu! I didn't even know zoos had those! Thanks for this cool photo.
Reply

Reply

Cute little fellow. Very nice.

Reply