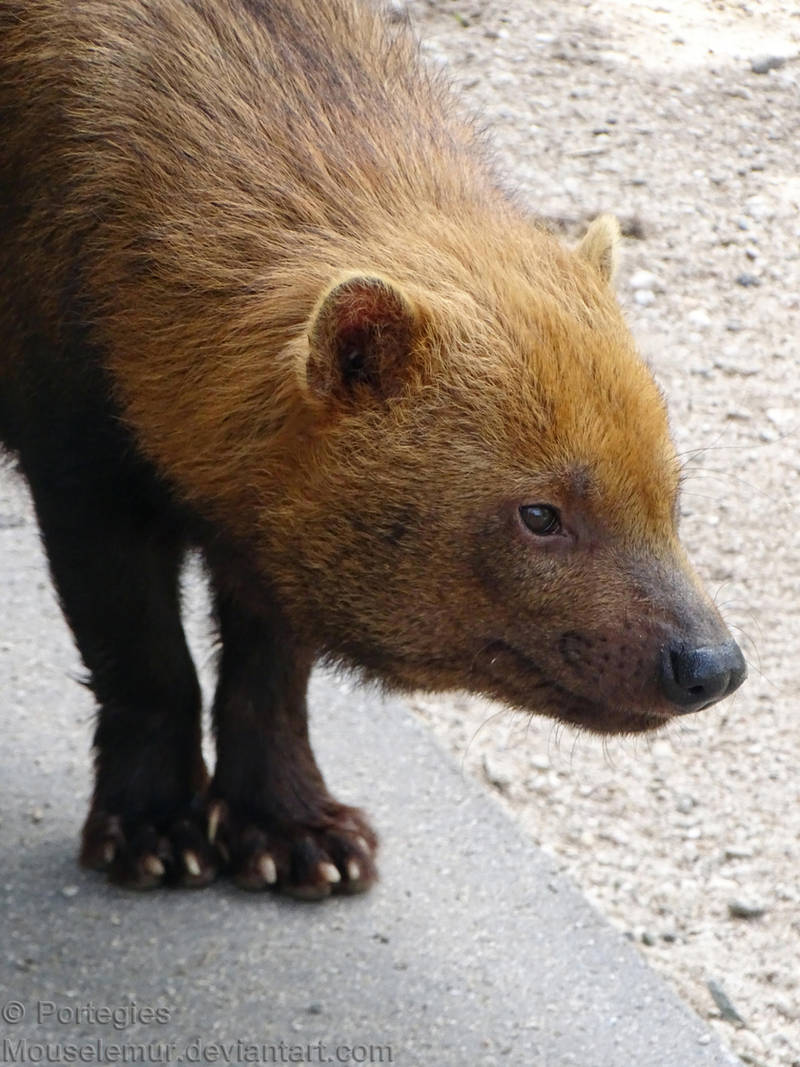 Watch
When: April 27, 2018
Where: Zie-ZOO Volkel, The Netherlands
Back when we still semi-regularly saw the Bush Dogs. They have an indoors enclosure, where they used to spend some time hiding out, but they've also dug a hole beneath one of the pipes. And with a lot of weeds growing in their enclosure, and them being small and having a tunnel system most likely below the ground (who knows, they might have found their way out of the zoo entirely...) they're impossible to spot nowadays.
A real pity, because they're remarkable, cute and photogenic animals

Species: Bush Dog (Boshond)
Latin name: Speothos Venaticus
Originates from Central and South America.
Current status: Near Threatened
Did you know:
…When the Bush Dog was first discovered, as fossils found in Brazilian caves, it was thought to be extinct.
…It is the only living species in the genus Speothos, with genetic evidence suggesting it's closest living relative is the Maned Wolf or African Wild Dog.
…In many countries it occurs in, they use different names for the Bush Dog, like Cachorro-Vinagre (Vinegar Dog), Cachorro-Do-Mato (Bush Dog), Perro-Vinagre (Vinegar Dog), Zorro Vinagre (Vinagar Fox), Perro De Agua (Water Dog) or Perro De Monte (Mountain Dog).
…While adult Bush Dogs have brown-ish to tan fur, with a lighter reddish tinge on the head, neck and back and a darker underside, sometimes with a light throat patch, young Bush Dogs are actually black all over their bodies.
…Bush Dogs tend to live in small packs, with one mated pair and their immediate kin. They are fluid on land, but also in the water, and will use burrows as shelter.
© Mouselemur's Photography - Portegiesje
I love it when you love my work, but please, if you want to use it in any other medium, ask my permission first.
To see more Canid photos, check out my gallery