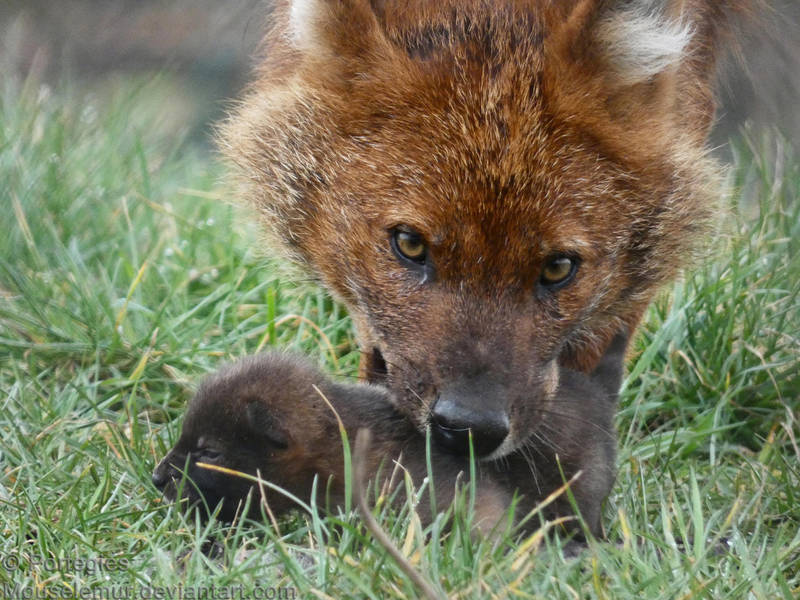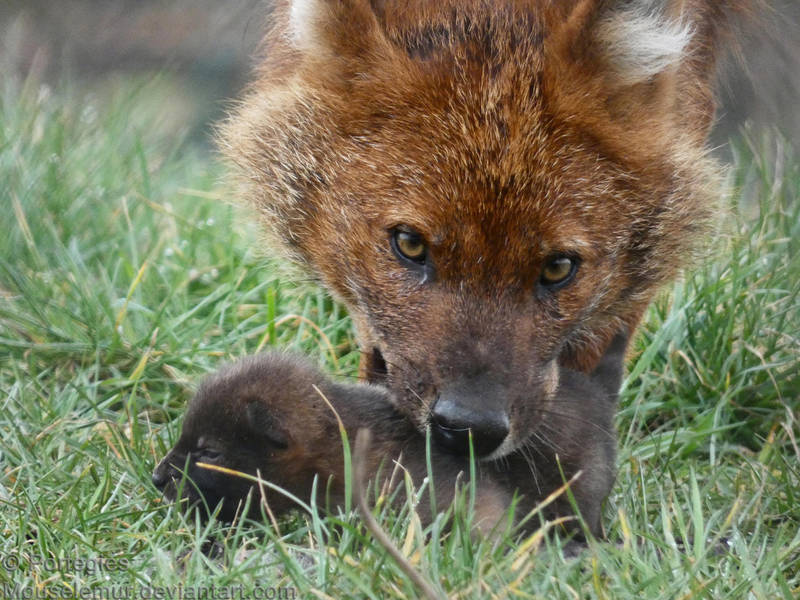 Where: Zie-ZOO Volkel, The Netherlands</blockquote>
Though the adults would take the pups outside, they never seemed entirely sure (especially the boys) what to do with them once they had them outside of the hole

They'd be hauled around a bit more, nudged and tested for play before one of the females came running by and took them back inside the hole.
Species: Dhole (Aziatische wilde of rode hond)
Latin name: Cuon Alpinus
Originates from South and Southeast Asia.
Current status: Endangered.
© Me
I love it when you love my work, but please, if you want to use it in any other medium, ask my permission first.
To see more Canid photos, check out my gallery


Reply

lovely animal, lovely photo! 😍
Reply

Aww they are so darn cute If I was there mother I would probably be carrying them around all day

Probably the reason for that, maybe dont want anyone near them.
Reply