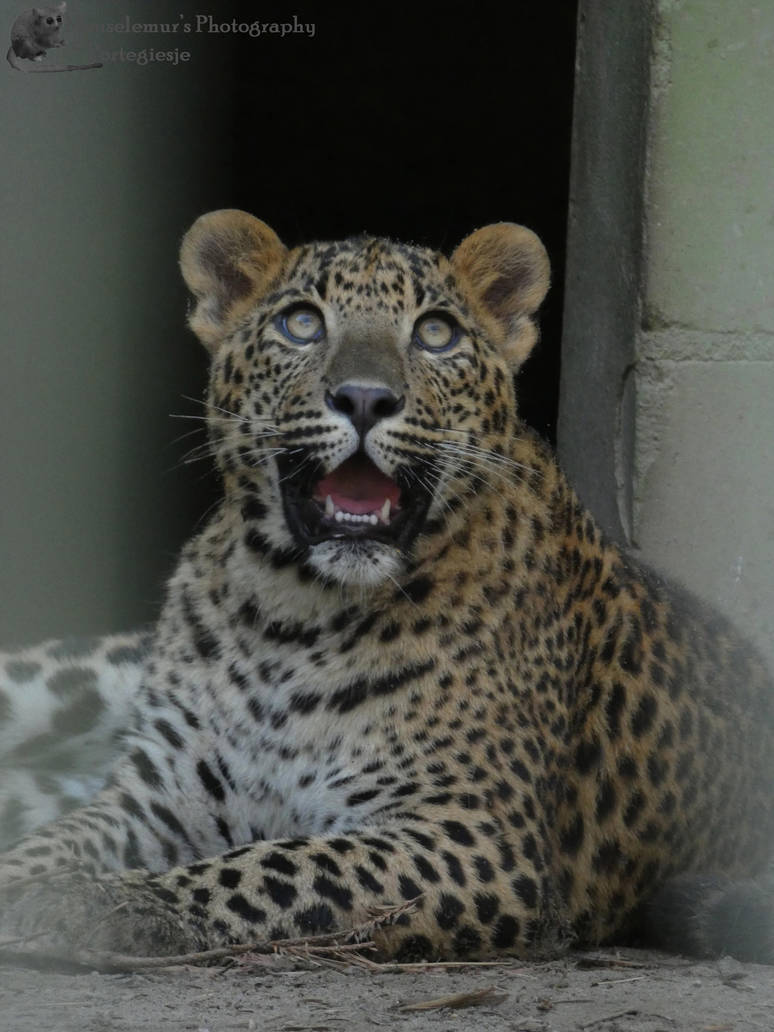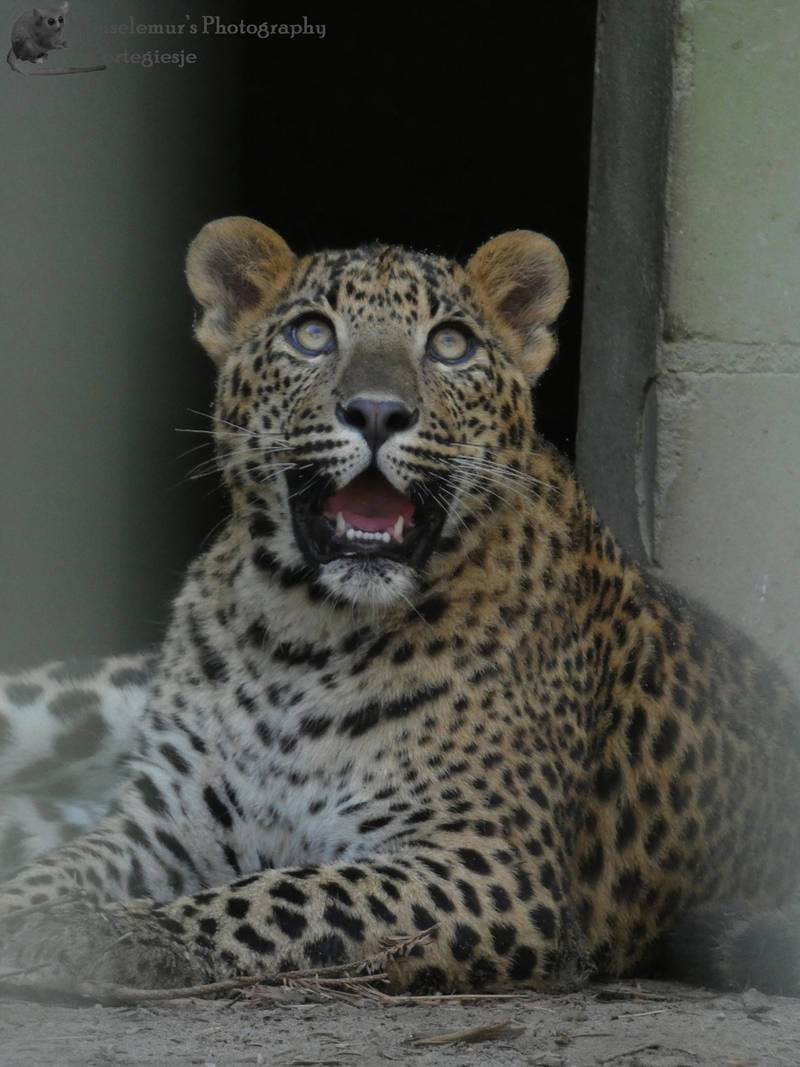 Watch
When: May 15, 2018
Where: BestZOO Best, The Netherlands
Such happy boys, these triplets

Aysen is doing a great job in raising her cubs; they're growing like crazy and find time and energy to play even when it's quite hot. This boy's mouth has opened - not just because of the heat - but also because he's already near salivating at the idea of untying the knot of the rope holding the swinging tire

Species: Sri Lankan Leopard (Sri Lankaanse panter)
Latin name: Panthera Pardus Kotiya
Originates from Sri Lanka.
Current status: Endangered
Did you know:
…The Sri Lankan Leopard was only first described in 1956, by the Sri Lankan zoologist Deraniyagala.
…Its Latin addition "kotiya" is a Sinhala name, but has been often wrongly translated as "Tiger" due to incorrect information, mistaking Leopards for "diviya", the Sinhala term for small wild cats; since then, "kotiya" has been used for Tigers, and "diviya" for Leopards.
© Mouselemur's Photography - Portegiesje
I love it when you love my work, but please, if you want to use it in any other medium, ask my permission first.
To see more Feline photos, check out my gallery


Reply

Reply

Wonderful shot. I'm so enjoying your photos of these boys, getting to watch them grow!
Reply

Thank you, that means a lot!
I love that about local zoos too - you really see them grow, and sometimes their personalities are able to shine through as well

Reply

Reply

Awesome! Have a nice day!

Reply