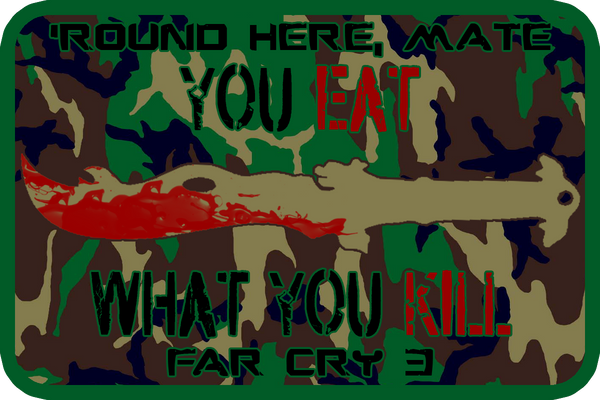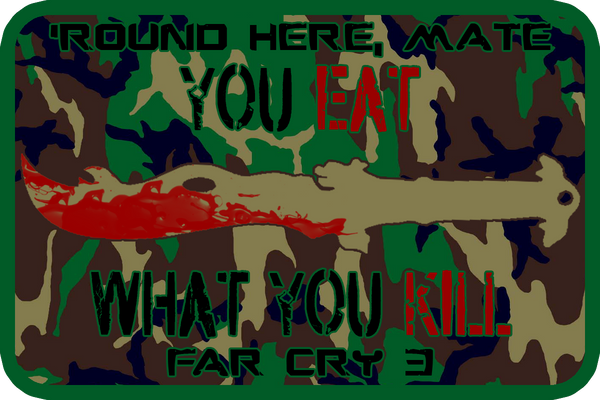 Watch
A quote from the most underrated villain of one of the greatest games ever made: Buck from Far Cry 3.

Reminds me of the flavor text from this card in MtG

Card name; Devour Flesh

His twisted mind concluded that if he was what he ate, and he wanted to stay human,...
Reply

Guess I should start introducing myself as a chocolate chip cookie. I've always loved the flavor text on those cards, lotta funny stuff in there.
Reply

I know :3. I think the best one ever was some card that turned mountain land into creatures and the text was "some mornings you stand to greet the horizon, other morings it stands to greet you
Reply