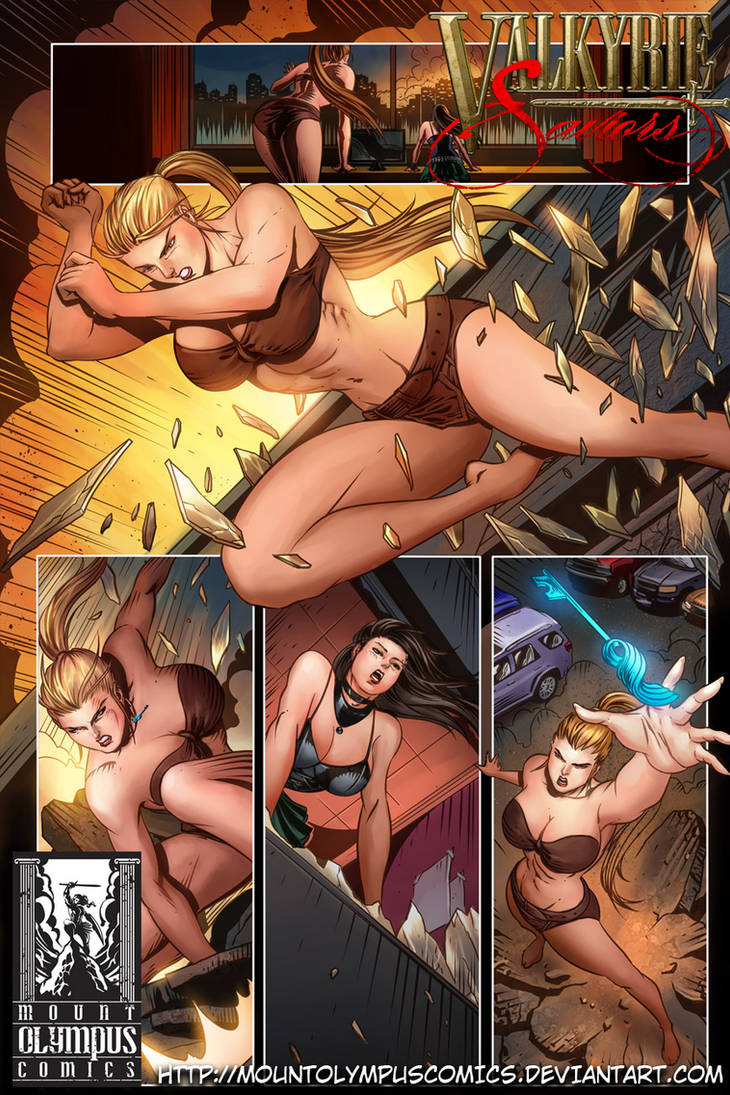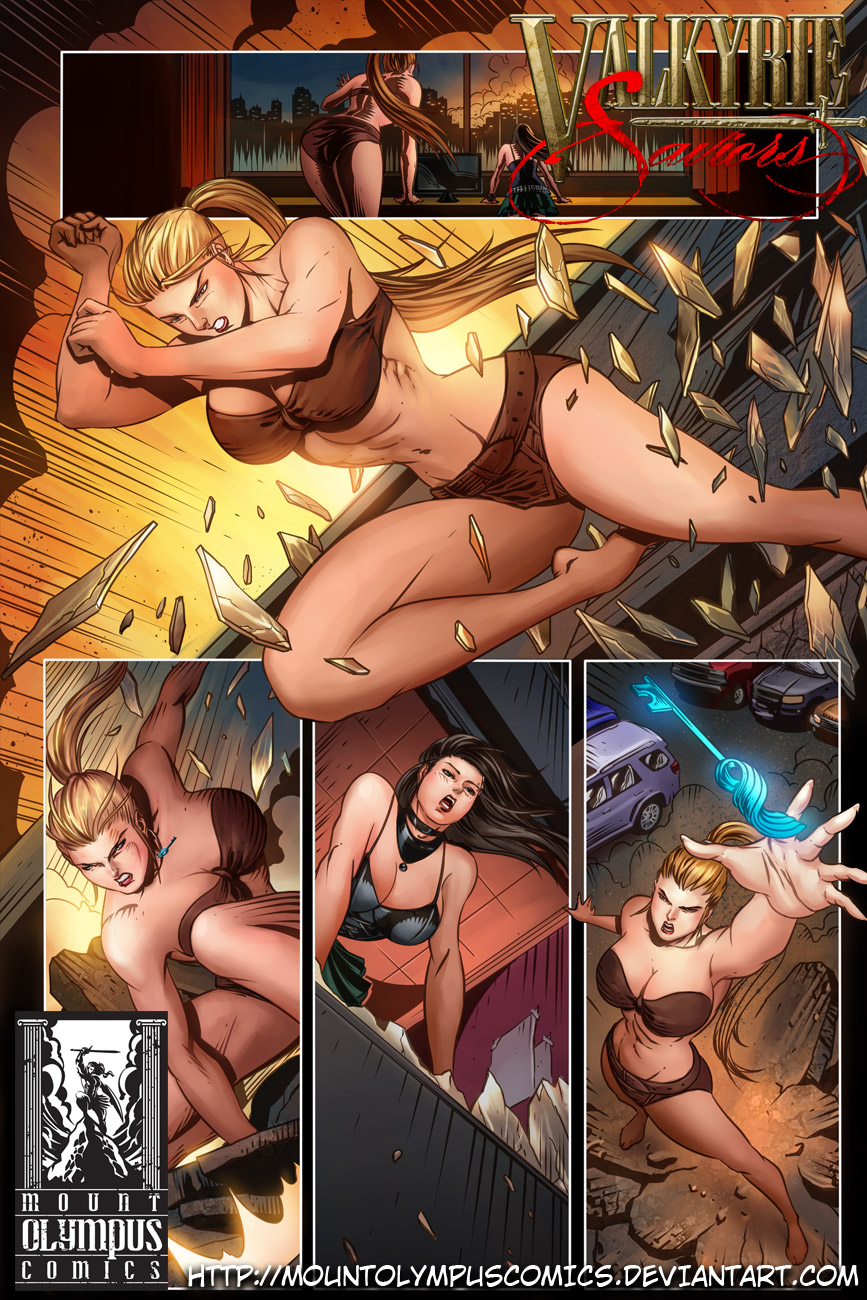 Watch
Diana is a very busy college student with 3 jobs on the side but her life is about to get even busier in a big way! On her way home from work two gigantic building size valkyries come crashing through the sky! Just as the evil Shadow Valkyrie Iris is about to end the life of Larissa the Tide Valkyrie, Diana arrives just in time! But what can Diana do against a valkyrie as big as a building? And what will Diana's girl crazy roommate think when she sees Larissa? Find out in Valkyrie Saviors!
Valkyrie Saviors is 23 pages and written by Ron Z. The linart is drawn by Gian Carlo Bernal, with colors by Candice Han, and lettering by Josh Southall. This comic is in digital PDF format.

Now available at Mount Olympus Comics: www.e-junkie.com/mountolympusc…


I think her corset must have collapsed some of her organs before these scenes cause her midescction looks like its about to break in half... Something about the proportions there is just off putting... Short shorts, gratuitous butt shot, broad shoulders, action pose... all good, Almost could have used it as pre internet spank bank material as a teen, but just that one curve inward seriously makes her look like a piece of debris broke her spine or something... its sort of creepy.
Reply

Reply