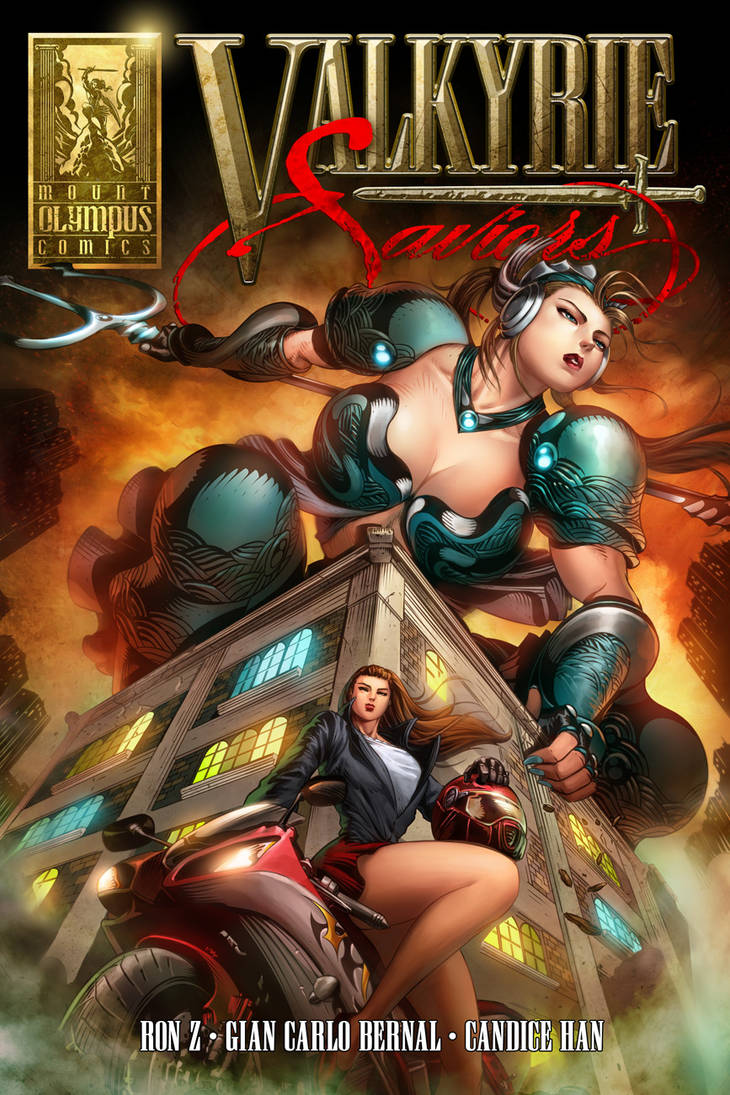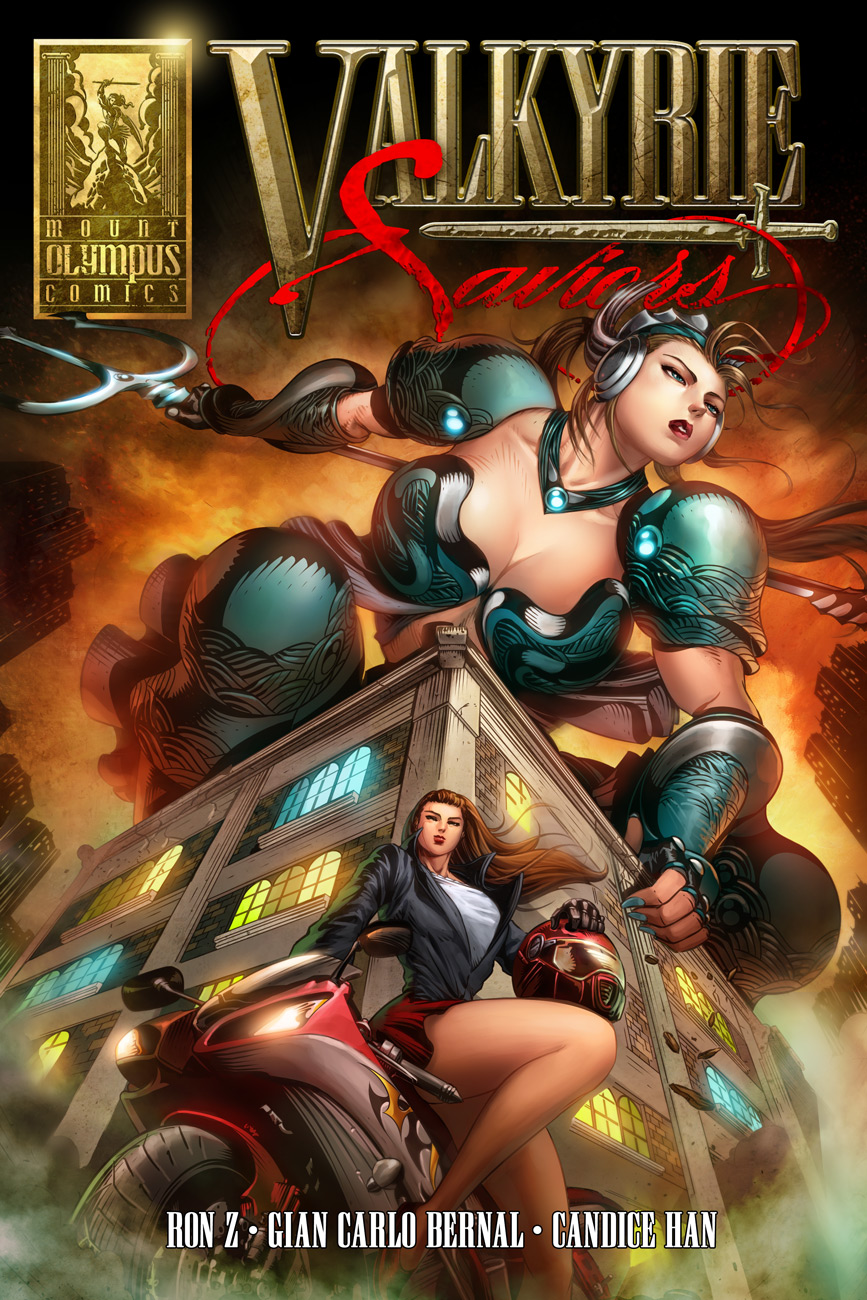 Diana is a very busy college student with 3 jobs on the side but her life is about to get even busier in a big way! On her way home from work two gigantic building size valkyries come crashing through the sky! Just as the evil Shadow Valkyrie Iris is about to end the life of Larissa the Tide Valkyrie, Diana arrives just in time! But what can Diana do against a valkyrie as big as a building? And what will Diana's girl crazy roommate think when she sees Larissa? Find out in Valkyrie Saviors!
Valkyrie Saviors is 23 pages and written by Ron Z. The linart is drawn by Gian Carlo Bernal, with colors by Candice Han, and lettering by Josh Southall. This comic is in digital PDF format.

Now available at Mount Olympus Comics: www.e-junkie.com/mountolympusc…


kind of has a Liefeld vibe...
Reply

By looking at this cover alone, this comic looks full of potential and unique. Is it still continuing?
Reply

Reply

I found this comic posted elsewhere, and I was so impressed with it I decided to purchase it to support you guys.
The artwork is stellar, with fantasy/battle scenes as epic as what you'd see in a Thor comic.
The sexual overtones are of course played way up, but not so much that it becomes smutty. This is especially helped by the dialogue, which while cheeky, is well written, thought out, and actually worth reading.
For a giantess lover looking for something a little more upscale and engaging, this is a dream come true, and at $5.99 it's a steal.
I'm hoping very much to see a followup of the same quality as this.
Reply

Just so happened to stumble across chapter one by complete accident so i really hope this continues i'm extremely interested

Reply