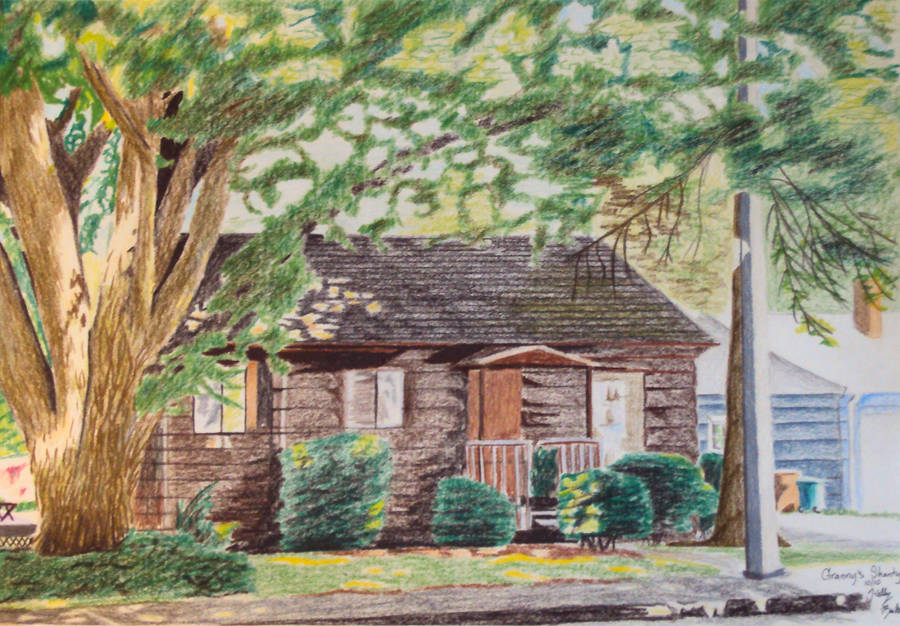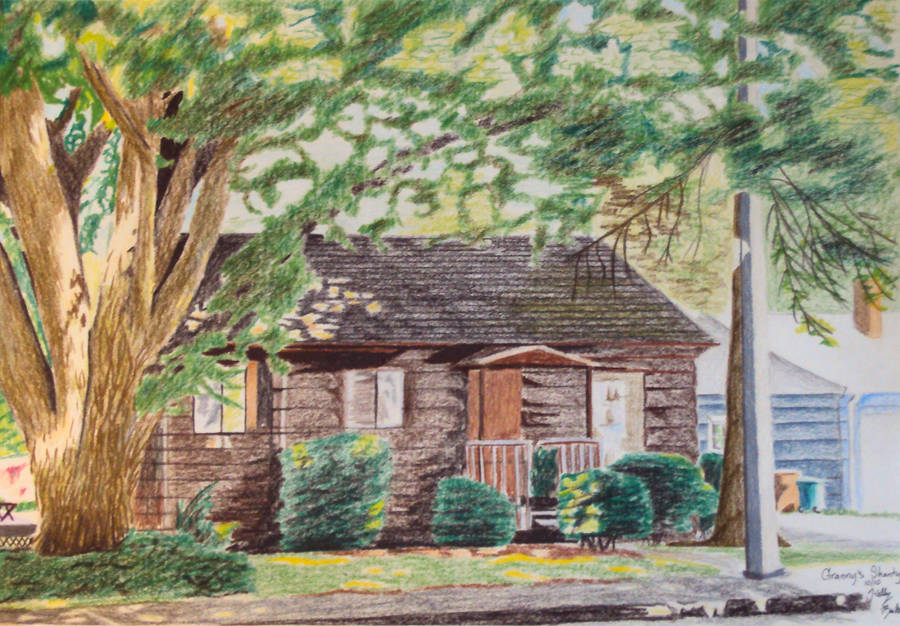 Watch
Granny's Shanty! AKA, my Grandma's little house in Tacoma, WA ... probably the coolest place in the world.

I think something went wrong with the big tree (or her 'Willow' as she calls it, though I don't think it's a willow). See those white patterns? They are supposed to be light. To me they look like a giant, splotchy stains. Oh well, what can ya do at this point.

Done in colored pencil. I used the grid method. I felt that I needed to give the grid trick another go as my last one ended in disaster (the Audrey Hepburn drawing ... which I loved .... so it was of course lost in the mail when I sent it in for evaluation.... grr). Consequently, I will NOT be trusting the US postal service with the piece.

looks amazing! such detail and the colors! AH! Its so precice and proportionate! You're an amazing artist!
Reply

Thanks so much! Part of the accurate proportion is due to the fact that this is a grid drawing. I drew a grid on a photo and transfered it to a larger piece of paper
Reply

If I hadn't seen the light pole, sidewalk, garage and, waaayyy in the distance, garbage bins I'd swear this was Grandma's house in the woods ala Red Riding Hood. So much brilliant detail.
Reply

You are not only great at drawing but also at coloring! I adore the light effects and the picture itself. :3
Favourite!
Reply

This is beautiful! Also, the mail service is fail. They are always losing stuff my parents try to send to me in college.
Reply

gorgeous work! looks like such a cozy place. ^^
Reply