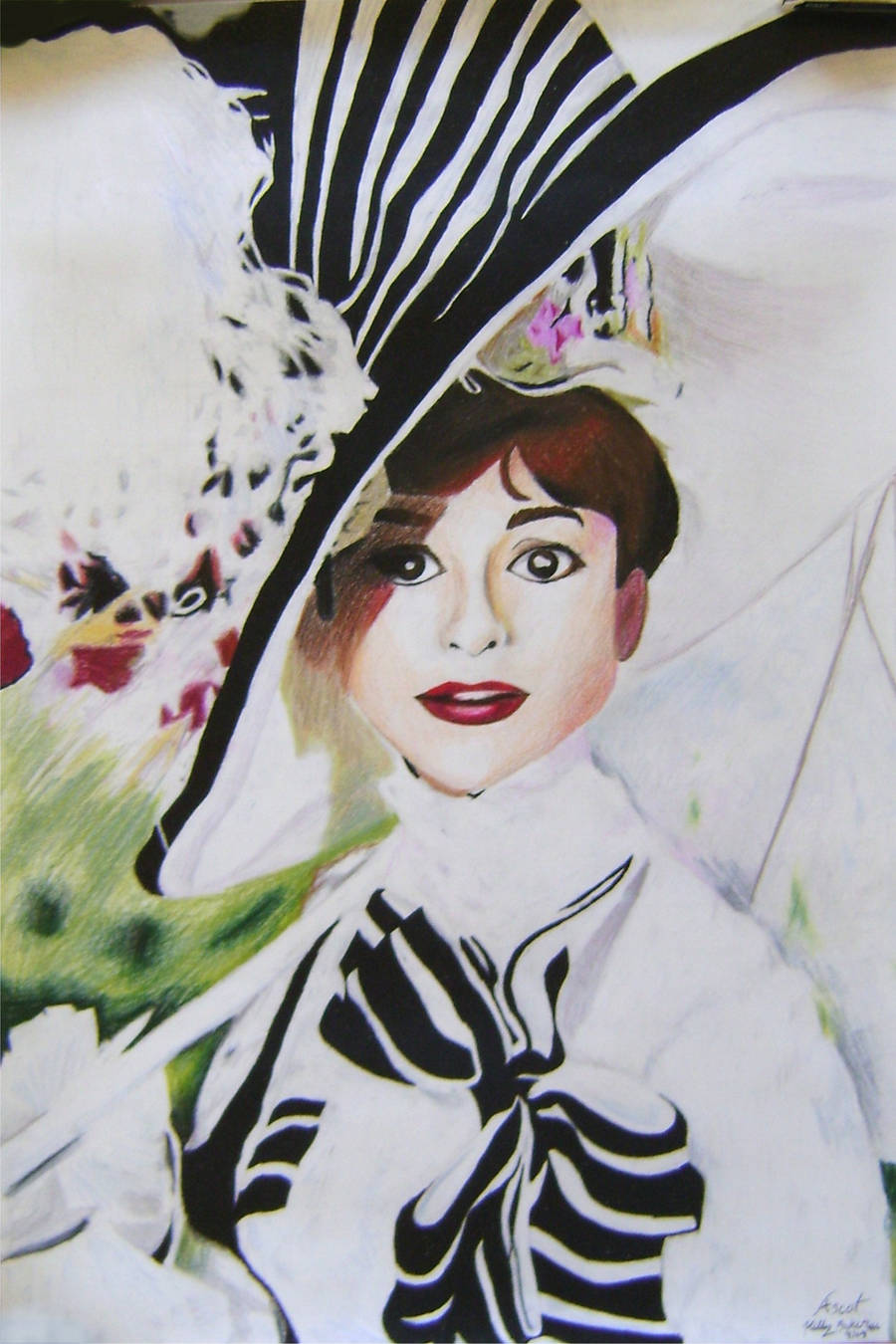 Watch
Because My Fair Lady is made out of AWESOME!!
Feel free to disagree. But if you do, EVIL WILL FIND YOU!
I'm feeling lazy, so I'm just going to post blips of thought for now.
So, I'm taking an online drawing class for 3 credits. For one assignment I had to do a grid drawing. If you look at the drawing in full, you might the grid lines on the white areas (not sure, haven't seen it yet).
It took quite a bit of time. In general, I like it. Something horrible happened to the eyes. But I think it looks best when small.
It would not fit in the scanner so I took a pic with my digital camera.
Done in prisma colors.
--------------------------------------------------------------------
The story of this drawing ends sadly. I put an enormous amount of effort into it. It's probably in my top ten for hour-of-effort. Maybe The Sight
[link]
beats it out, or maybe Narrows Pod
[link]
. But it was not to stay with me. It was for a grade, and so I trusted it to the postal service.
And of all the drawings of all the mail of all my world, this was the one absent from the mailing tube when it reached the other side.
Okay, yeah, I'm being over dramatic. But keep in mind that I only found out minutes ago and that I was fond of this drawing (heck, it's been the background on me cellphone for the last 3 weeks)

Woo, awesome job! Did you do this with markers and pencils, or just pencils? Nice job on everything, and I think the eyes look fine. The left ear looks a bit red, but other than that I think you did awesome! Really love the contrast between black and white in this pic :]
Reply

Danca! All pencil! Yes, I agree, that ear is a bit red (did 't really notice until I put the fixitive on, ack!!)

Glad you think it's gooder!
Reply

Well drawn old friend! Very realistic!
Reply

Tis quite loverly!

"Comeon, Dovar, move your bloomin' arse!!!"
Reply

Wow... Eliza never looked this good, my friend. You really did a great work portraying her. Love the shadings... And now, you gave me the idea of grabbing my copy of the movie and see it again, right now! Great work, keep it up!
Reply

Reply

YES!!! That's my favorite scene too! COME ON DOVAHH!!!!
Reply

LOL yeah XDDDDDDDDDDDDDDDDDDDDDDDDD
I used to sing when I was little her song
Wouldn't be lovely song I can't remember the title though

Professor Higgins is funny too.
I don't think I could have done the thing with the marbles in the mouth that sounds dangerous

Reply

Reply

I love this... it looks so profecional
Reply